/ Source: msnbc.com and NBC News
It has been a year since five women were gunned down at the Lane Bryant women's clothing store in this South Chicago suburb. Feb. 2, 2008, has been relived a thousand times, but try as they might, their families and police have not been able to find any closure.
Hundreds of people attended a community memorial service Monday in suburban Chicago commemorating the occasion. It was one of numerous remembrances scheduled. They will help, but "you have to come come to terms with what reality is," said Brian Bishop, whose wife, Jennifer, was one of the victims.
"The reality is she is gone," Bishop said. "You don't look too far back or too far forward."
The shuttered store at Brookside Marketplace mall remains an active crime scene one year after someone posing as a delivery man directed six women, including a manager, into the back room, bound them with duct tape and covered their heads.
The manager, identified as Rhoda McFarland, 42, of Joliet, broke free and called 911 on her cell phone. The incensed gunman opened fire, killing McFarland and four other women — but before he did, the 911 service was able to record his voice in the background. Police made the recording available to the public in a heavily edited version.
"She broke free," said McFarland's sister, Maurice Hamilton. "She called the police. She was trying to save those people."
In addition to McFarland — who was in the store on her day off, because she expected a busy Saturday — the victims were identified as Connie R. Woolfolk, 37, of Flossmoor; Sarah T. Szafranski, 22, of Oak Forest; Carrie H. Chiuso, 33, of Frankfort; and Jennifer L. Bishop, 34, of South Bend, Ind.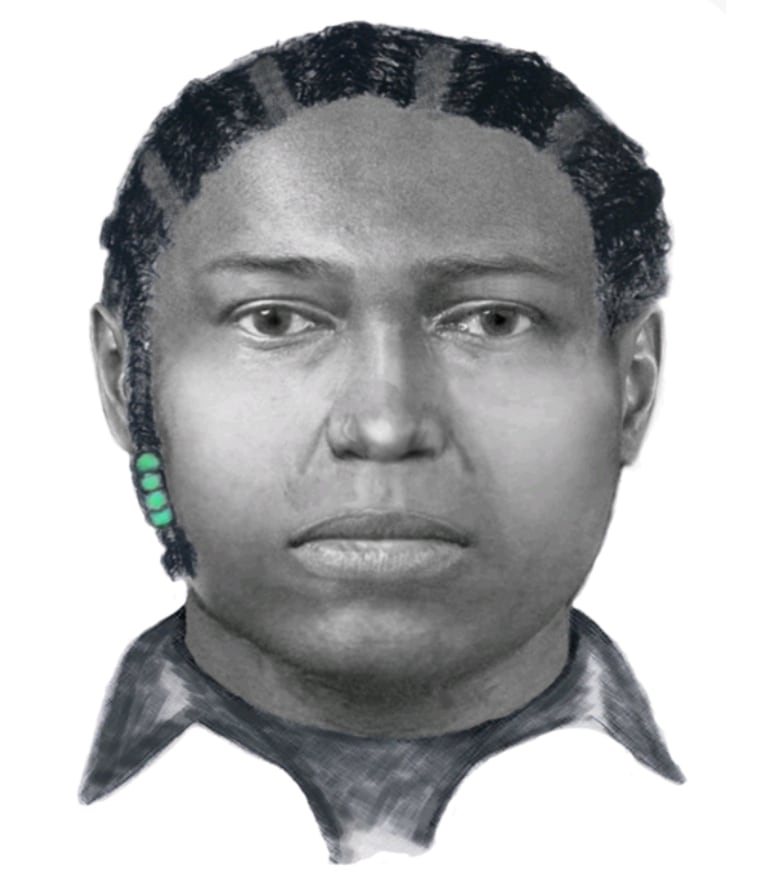 The sixth woman, who was shot in the neck, survived, fooling the gunman by playing dead. She was whisked away into protective custody after she gave investigators a detailed description of the gunman: a black man, age 25 to 35, standing 5 feet, 8 inches to 5 feet, 10 inches tall and weighing 200 to 230 pounds. He had a receding hairline and thick braided hair, with one braid sporting four green beads.
Exhaustive investigation comes up empty
Until he retired on New Year's Eve, Phil Valois was the Tinley Park police commander who oversaw the case. He led a team of 12 investigators assigned full-time to the murders.
Valois and his team spent 30,000 hours last year chasing down more than 5,500 leads, traveling as far as Texas to follow up on them. And yet — even though they have a description of their suspect and actually know what he sounds like, and even though there are rewards totaling $100,000 for help that leads to his arrest — they still have not found the gunman after a year of looking.
Among the still-unanswered questions: Why would a gunman rob a women's clothing store early in the day, when it would have little cash on hand? Why would he commit the crime during broad daylight on a Saturday in the suburbs?
"There's a lot of theories," Valois said. "He might have had bad info. He might not have thought it out very well.
"There's any number of reasons he might have done it the way he did it."
'This is our community'
Every morning since Jan. 2, the Rev. Mike Kell has been dragging a 10-foot crucifix through the parking lot of the mall.
"I didn't know any of the victims," Kell, an associate pastor at Family Harvest, a nondenominational megachurch here, told his local newspaper, the Southtown Star. "But this is our community, and we wanted people to pray for the families."
The prayer service Monday is called "We Remember." It is hard to imagine that anyone will ever forget.
"These women were our sisters, our wives, our daughters, our mothers," Kell said. "You only have to say the words 'Lane Bryant' to someone around here, and they know."