/ Source: The Associated Press
Job seekers, head for the border.
That's the message this weekend in a 15-city job fair sponsored by U.S. Customs and Border Protection, which is seeking to hire more than 11,000 people this year. No experience necessary.
"At our academy, we will teach you what you need to know," said Tara Dunlop, a Customs and Border Patrol spokeswoman. "There are so many different career tracks in this agency. You don't necessarily have to carry a gun."
Dunlop said the agency has continued to grow since the 2001 terrorist attacks. There are openings for 3,000 customs and border patrol officers, 4,600 border patrol agents, 3,000 mission and operations support staff, 350 agriculture specialists, and 300 air and marine officers.
"We have gone through unprecedented expansion in the last several years," Dunlop said. "We need additional folks."
Job fairs are scheduled Saturday in Grand Forks, Chicago, Detroit, Indianapolis, New York, Miami, New Orleans, San Diego, Washington D.C., Buffalo, N.Y., Laredo, Texas, El Paso, Texas, Tucson, Ariz., Blaine, Wash., and Aguadilla, Puerto Rico.
Patriotic people
It's the first nationwide job fair for the agency, Dunlop said. The idea was hatched after such regional recruiting shows as the Buckeye Blitz in Ohio and the Sunshine Blitz in Florida drew thousands of people, she said.
"I think the economy certainly could be a factor," Dunlop said. "We also know that people on the whole are patriotic and they want to make sure their country is safe. This is their opportunity."
The number of people receiving unemployment benefits has reached an all-time record, the government said Thursday, and more layoffs are spreading throughout the economy.
The Labor Department reported that the number of Americans continuing to claim unemployment insurance for the week ending Jan. 17 was a seasonally adjusted 4.78 million, the highest on records dating back to 1967.
The border patrol jobs have a starting salary range of about $35,000 to $45,000, depending on qualifications. Workers who meet performance standards are bumped up to around $55,000 after two years. Border Patrol agents can earn an additional 25 percent of their base salaries each year in overtime pay.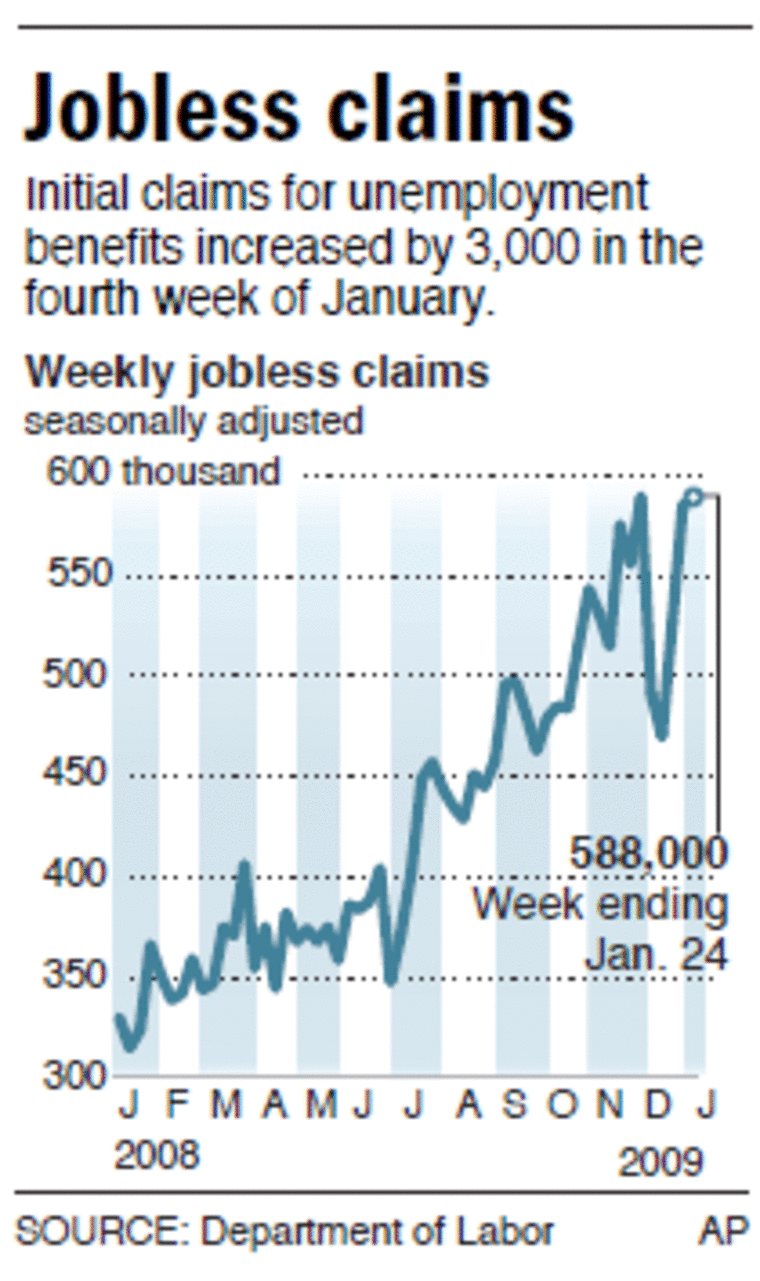 Must learn Spanish
Dunlop said expectations vary by job, but applicants must be U.S. citizens, have lived in the country for the last three years, and be under age 40 at time of appointment. All trainees are required to learn Spanish.
About 25 percent of employees in the agency are military veterans, she said.
"Military experience is certainly something we love to see, but it's not a make it or break it thing for getting in," Dunlop said.
"It's a fantastic job with wonderful benefits and many training opportunities. We're just trying to get the word out," said Christopher Misson, a supervisor at the port of entry in Pembina, in northeastern North Dakota.
Kathryn Dodson, El Paso's director of economic development, said she expects a strong turnout for the event at the National Border Patrol Museum in El Paso.
"They are coveted jobs in the community," Dodson said. "They compete for jobs at area police departments and sheriff's offices because they pay well."
Keith Reitmeier, manager of Job Service North Dakota in Grand Forks, about 90 miles from the Canadian border, said his office has seen an increasing number of college graduates testing for Customs and Border Patrol jobs.
"Unfortunately, protecting our borders is becoming a good career opportunity," Reitmeier said.