/ Source: Forbes Traveler.com
The slums of Mumbai — Dharavi, Asia's biggest — were not exactly on the tops of anyone's travel lists. Until 2008, that is, when they were immortalized in Danny Boyle's latest rags to riches flick about a boy who aces a TV game show by recalling various childhood memories in the Dharavi in order to answer each question. Since the film premiered, a new tour of the slum has popped up: The Slumdog Experience.
Though it sounds slightly exploitative, Brit transplant and owner of the company Chris Ways has promised to give back 80 percent of his earnings to the Dharavi slum and has recently opened a community education center in the heart of the notorious neighborhood.
As the Internet helps people locate particular movie locales on sites like movielocationsguide.com, movie-locations.com and IMDB.com, "set jetting" appears to be increasing.
Travel and pop culture are in bed together more than ever before. Airline and hotel product placement have become more obvious (Turtle Bay Resort in "Forgetting Sarah Marshall"); destinations are creating production incentives and tax breaks to lure Hollywood ("The Curious Case of Benjamin Button" shoots in New Orleans instead of Baltimore); and production companies are teaming up with tourism agencies to promote the destinations ("Australia" promotes Australia and "The Dark Knight" promotes Hong Kong), ensuring that everyone gets a cut of the profit.
"It should be a win-win-win-win situation every time," says Kevin de la Noy, London-based producer and location manager whose credits include "Braveheart," "The Dark Knight," "Interview with a Vampire" and the upcoming "Clash of the Titans."
He continues, "Win 1: We spend money making the film, directly injecting cash into local economy. Win 2: The local economy supports our investment and we get great footage. Win 3: Immediate local publicity and excitement over the filming period itself. Win 4: Upon release of the film and its publicity, the locale in which it was shot gets a third "bite of the cherry" to further tourism/awareness in the area."
But set jetting is more than just visiting the destination. It's also about accessing the everyday places of the film's characters. Fans who travel 5,000 miles generally want to see and experience more than just an iconic mansion in the backdrop. "If people relate to a character in a movie, they want to go where that character went," says Brooklyn-based Matt Flanders, a former public school teacher turned movie location scout who worked on "Revolutionary Road" and "Michael Clayton." "They want to eat in that restaurant, stay in that hotel, and walk down that street," he continues.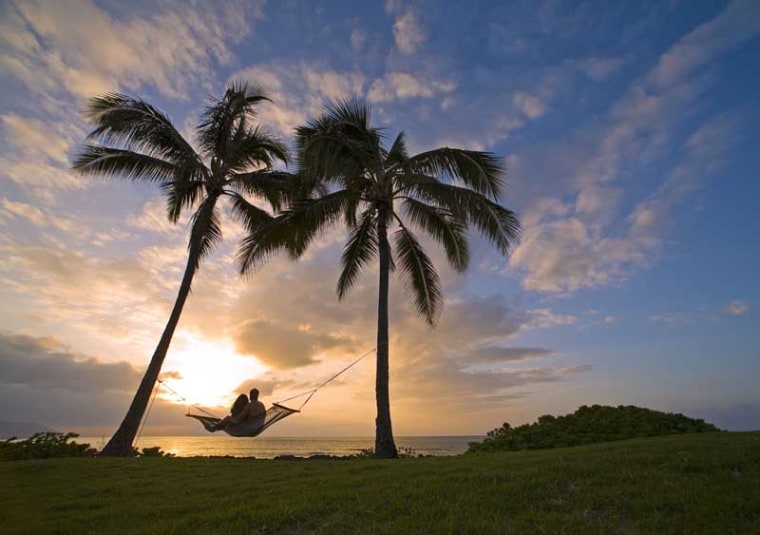 Magnolia Cupcakes ("Sex and The City"), Tokyo's Park Hyatt ("Lost in Translation"), and Café des deux Moulins ("Amelie") have become inextricably linked to the movies they were featured in.
In rare instances, some places are even named after the movie. There's a reconstructed Rick's Café in Casablanca, Morocco, the town of Matamata, New Zealand unofficially renamed itself Hobbitown, and Kidman's Crossing along Western Australia's Pentecost River was named after the area where Nicole Kidman's character crossed in Baz Luhrman's movie, "Australia."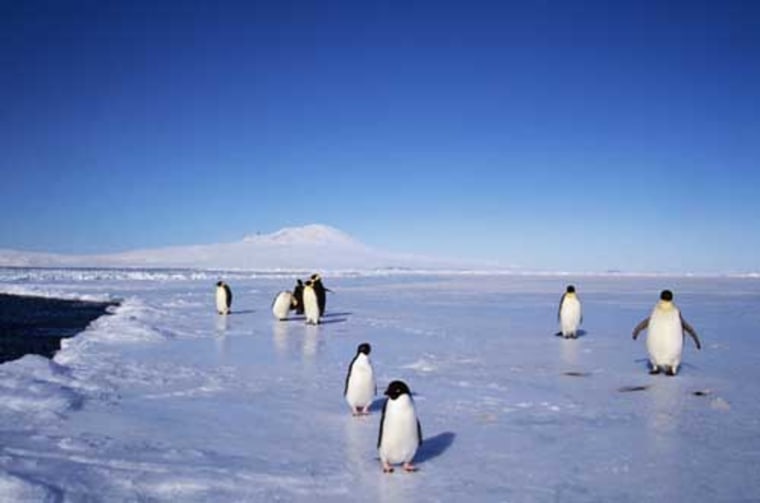 Perhaps still, even in our image-saturated culture, there's something about the visual element of a place on film that makes it undeniably alluring. The pan sweep of a summery landscape mixed with an emotive score, or the plunge into an ocean off a cliff is like a mini-vacation in and of itself, and sometimes enough to stir the audience's wanderlust in ways words simply cannot, proving the old adage that a picture speaks a thousand words.
"I never know where the next script might bring me or where tomorrow might take me," exclaims April Taylor another NYC-based location scout, "but in the end there will be some celluloid by which to remember it all."