/ Source: The Associated Press
Inflation at the wholesale level surged unexpectedly in January, reflecting sharply higher prices for gasoline and other energy products.
The Labor Department said Thursday that wholesale prices increased by 0.8 percent last month, the biggest gain since last July and well above the 0.2 percent increase that economists had expected.
The acceleration was led by a 3.7 percent surge in energy prices with gasoline prices jumping by 15 percent, the biggest gain in 14 months.
Even outside the volatile food and energy sectors, wholesale prices showed a bigger-than-expected increase, rising by 0.4 percent. Economists had expected a slight 0.1 percent rise in so-called core inflation.
Food prices were well-behaved last month, falling for a second straight month. The 0.4 percent decline in January reflected lower costs for beef and dairy products which offset gains in the price of vegetables and chicken products.
In addition to the big jump in gasoline costs, prices for home heating oil were up by 5.4 percent and liquefied petroleum gas, which is often used to heat homes in rural areas, surged by 20.2 percent, the biggest jump in more than six years.
Outside of food and energy, there were increases for pharmaceuticals, light trucks and passenger cars and civilian aircraft.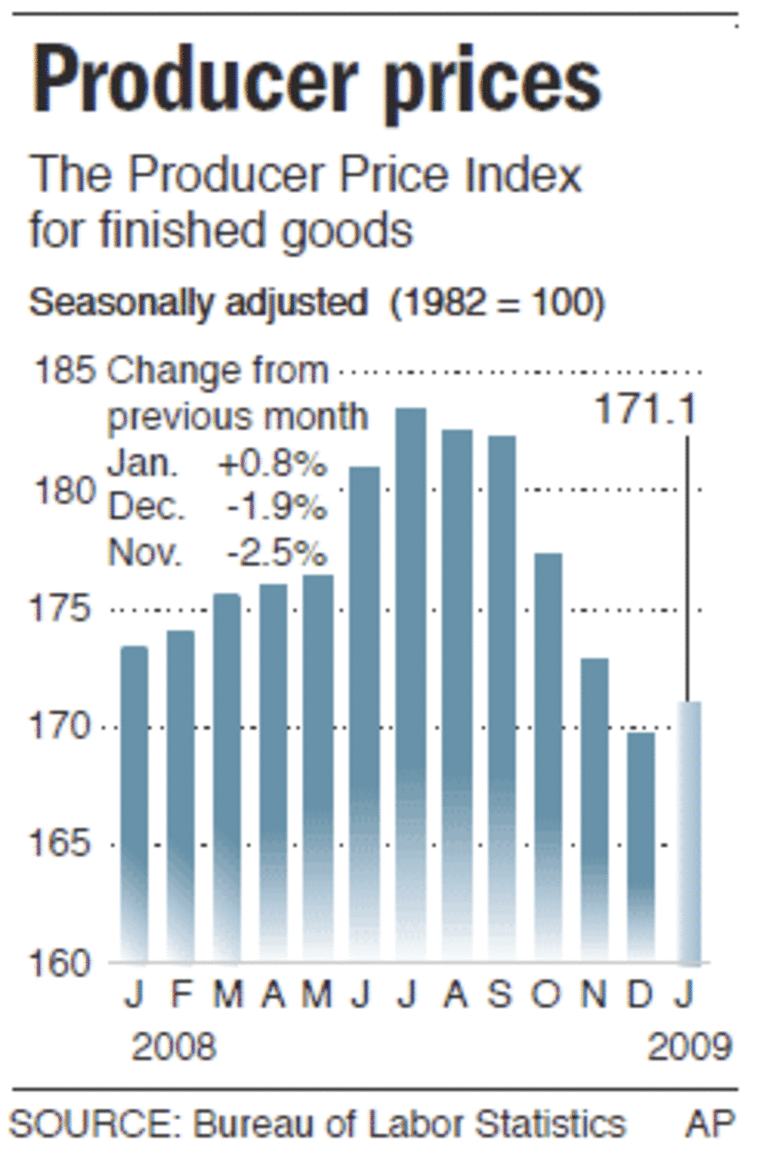 Despite the big jump in wholesale prices in January, economists do not believe inflation is on the verge of becoming a problem, given the country's deep recession.
That downturn, which began in December 2007, has been keeping a lid on inflation pressures, which has given the Federal Reserve the room to slash a key interest rate to nearly zero without having to worry about kindling inflation.
Federal Reserve Chairman Ben Bernanke told an audience at the National Press Club on Wednesday that he saw little risk that the Fed's efforts to fight the recession and a severe financial crisis would trigger inflation pressures.
He said that once the economy begins to rebound and financial markets stabilize, the Fed will be able to quickly reverse the actions it has taken before inflation becomes a problem.
More on    |