/ Source: The Associated Press
Since Washington intern Chandra Levy disappeared in 2001, one name had been familiar: Gary Condit, the former congressman who was questioned by authorities in her disappearance.
But a man named Ingmar Guandique was never far away. The Salvadoran immigrant lived in an apartment near the park where Levy's remains were found. He's now serving time in federal prison for assaulting two female joggers there weeks after Levy disappeared.
An arrest in the Levy case is imminent, and two people with knowledge of the case have told The Associated Press that Guandique will be charged.
Relatives and court records offer a glimpse of Guandique, who was described by prosecutors as a violent predator with drug and alcohol problems.
But there are still few answers for why it's taken so long to make an arrest in a case that some say brought down a popular congressman and embarrassed District of Columbia police.
Guandique left the San Miguel area of eastern El Salvador for the U.S. about eight years ago. He had been in the Washington area since at least 2000, moving often and taking day-laborer jobs like carpentry and construction, according to court records.
Quickly turned violent
But he quickly turned violent. The Washington Post, which explored the Levy case in a 12-part series last year, reported that Guandique was an illegal immigrant who had abused his ex-girlfriend, Iris Portillo.
Sheila Phillips Cruz, Guandique's former landlady, told The Post that around the time Chandra Levy disappeared, Guandique had scratches on his throat and a swollen lip. She said Guandique told her he'd been in a fight with Portillo, who denied that she hit him.
Cruz said Guandique began drinking around that time, and "just got really strange."
"Half the time he didn't know where he was," she told the newspaper.
Attempts by The Associated Press this week to reach Cruz were unsuccessful and Portillo declined comment.
In May 2001, Guandique was arrested for breaking into a neighbor's apartment and stealing a gold ring. He pleaded guilty to attempted burglary and was sentenced to nine months in jail and one year of supervised release.
The same month, he assaulted his first victim in the park, grabbing her from behind while she was jogging. Then two months later, he attacked another woman the same way.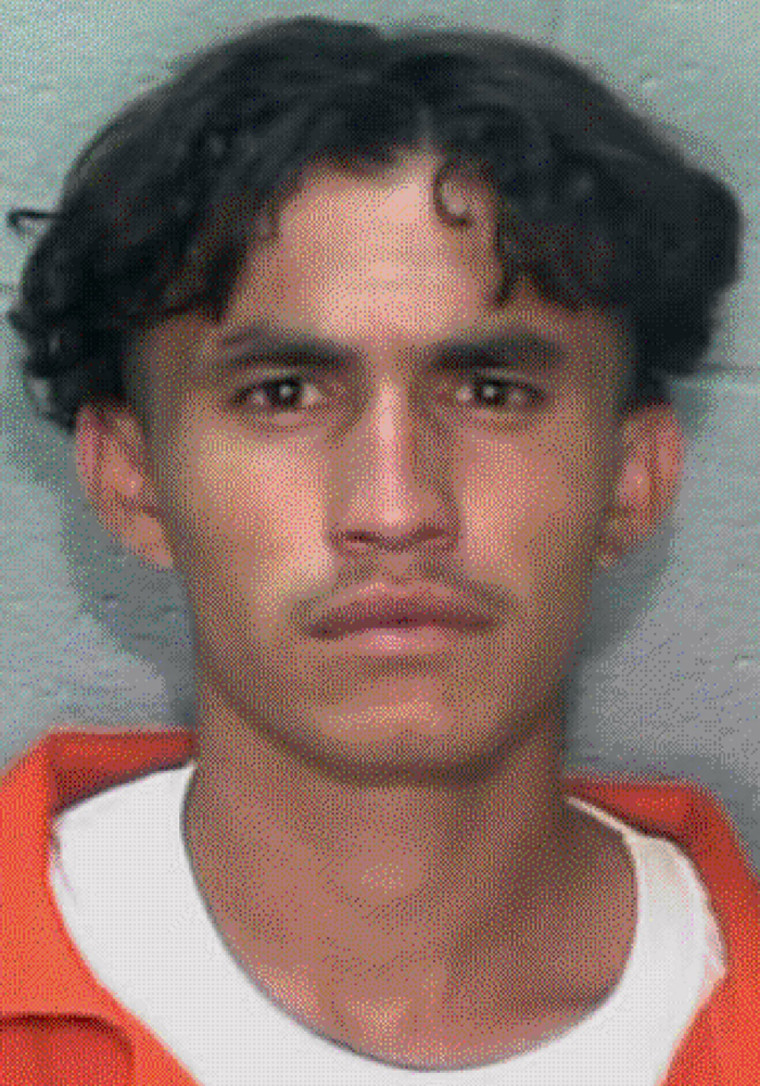 Prosecutors cautioned that if released he could continue attacks on women if released and he "may act out impulsively and may have trouble controlling his anger."
In May 2001, before those two assaults, Levy, a 24-year-old intern for the U.S. Bureau of Prisons, disappeared after leaving her Washington apartment in jogging clothes. A man walking his dog found her skull and bones in Rock Creek Park a year later.
The case attracted widespread attention over allegations that Levy had been romantically involved with married U.S. Rep. Gary Condit. It was cited as the main cause of his re-election defeat in the March 2002 primary.
Serving time in federal prison
While Condit's political career foundered, it would be some time before the name of a possible suspect would be raised: Guandique, now 27 years old and serving in a federal prison in Adelanto, Calif., for the assaults at Rock Creek Park.
Authorities originally ruled out Guandique as a suspect, but his name resurfaced again in the investigation after her remains were found.
Sheryl McCollum, director of the Cold Case Investigative Research Institute at Bauder College in Atlanta, led a yearlong investigation on the Levy case with about 100 students and experts from her school and three other universities. They turned over their findings to D.C. police in December.
She said if police arrest Guandique, it would make sense to her and support some of her group's findings.
Guandique's brother, Huber, a 29-year-old who lives in suburban Maryland, said he recently received a letter from his brother in prison, saying that corrections officials are not letting him speak to anyone. The brothers haven't seen each other in years, he said.
Huber Guandique said investigators have interviewed his younger brother about Levy multiple times. Ingmar Guandique is tired of the repeated interviews and said they were making him "crazy," his brother said.
Santha Sonenberg, Guandique's public defender, said Monday she could not comment on the case.
Although an arrest appears to be imminent, many, including the Levys, still wonder why it's taken so long to find Chandra Levy's killer. The Post's series quoted police who said investigators spent too much time pursuing connections between Levy and Condit, and not enough pursuing other leads.
On Saturday, an exhausted Susan Levy said she was doing all she could to honor her daughter's passion for justice and law enforcement.
Levy's mother: 'Bittersweet'
"We are just one family that has gone through this. How many other families have cold cases that are unsolved and are still looking for answers?" she said. "This is bittersweet. I still don't know if justice will be done."
Mike Dyer, a D.C. attorney whose firm represented the Levy family, said the initial police search trying to find Levy in the park was inadequate and prolonged the case.
"Had we found the remains in a more timely manner, there would have been much more evidence available," he said.
The chairman of the D.C. police union, Kristopher Baumann, who helped search the park after Levy's remains were found, said there will be lessons to learn from the case.
"One of the things we have to find out is: What did go wrong and what we can do different to make sure that doesn't happen again?" he said.