/ Source: Condé Nast Traveler
What follows is an adaptation of a story originally appearing in the March 2008 issue of Condé Nast Traveler.
The northwestern corner of Connecticut has, over recent years, developed country living into a high art: simple beauty, sophisticated creature comforts, lack of pretension, fertile land. This is not to say that, should you be willing to let yourself go, you couldn't go broke exploring the possibilities for conspicuous indulgence, from ballooning to grass-fed beef. But the ultimate seduction is in the landscape itself — views over the high hills into New York State, and across the gentle rolling green meadows dotted with sturdy black steer.
Litchfield County is both rural and bourgeois, and its attendant pleasures are a mix of high and low: Millionaires' Row just north of Sharon and manure on your boots; mosquitoes, poison ivy, and blackberries in the backyard as well as handmade Belgian chocolates; working-class Torrington and twee Litchfield; well-chosen antiques and the junk shops just outside town; over-the-top inns and everyday farms.
By car, this corner of the world seems relatively compact; it takes no longer than a half hour to get from one town to the next. The roads, even the main highways that make a triangle through the area, generally have only two lanes, and they follow the contours of the land rather than the convenience of commuters. Not more than two hours from New York City, where I live, Litchfield County is an easy place to spend a weekend or a month at any time of year.
Northwest Connecticut, bucolic with hill and dale, farm and mansion, is like a fairy tale, with squires and horses, fields of corn and perhaps wheat, cream and fresh eggs — a tactile connection to the land experienced by gentleman and farmer. It's a barely remembered world that suggests safety, peace, and quiet, a place and time of nursery rhymes where you wouldn't be surprised to see kings picking cabbages.
If you come into West Cornwall from the west, you must drive across the Housatonic River through a little red covered bridge, which dates from 1864. What makes this country village so perfect is that, in addition to its beauty, it has some of the trappings of big city life, only miniaturized. Old train tracks run through the middle of town, and in the old railroad station is a thrift shop.
Just across the street is a tiny French restaurant. Add a post office, reproduction Shaker furniture for sale above the pottery shop, a gallery or two, other spots to eat, a farmers' market on Saturday mornings, and a bookshop full of nooks, comfy corners, and books more or less everywhere.
Litchfield County's biggest city is Torrington, at its eastern edge. Incorporated in 1740, it grew into the area's industrial center, with the largest collection of Art Deco buildings in the state. By the turn of the twentieth century, Torrington's brass mills and metal factories provided work for a surge of immigrants from southern and eastern Europe, whose cultural influence can be tasted in the sausages and grinders at Carbone's and in the pastas and meat dishes at Marino's or the Venetian.
Still largely blue-collar, the city launched a thirty-million-dollar redevelopment in 2006 to revitalize the downtown; the restoration of the 1931 Warner Theatre as a performing arts center was finished in 2002. The city's eastern outskirts have been sacrificed to commercial sprawl.
There, just south of the Walmart, on a tidy street of otherwise unremarkable houses, is the eighteenth-century brick home of potter Reggie Delarm. In the back of her garden is the studio where she works and teaches, a little barn jam-packed with pottery, remnants of clay, tools, and clay dust. I spent an afternoon with her, learning how to make boxes out of slabs of clay.
As I struggled to make a box that looked like something you would want to keep, Reggie worked, effortlessly, at making them too, stopping occasionally to help straighten out one of my sagging slabs. Commercial paint-a-pot studios, where you glaze some prefab ceramic object on a rainy day, have proliferated of late — but the boxes I made at Reggie's were of a different order. Most obviously, they testified to my lack of skill, but in their unevenness and floppiness, they showed just how far I would have to go to do this well. I bought myself one of Reggie's big yellow mixing bowls as consolation.
Food is a big thing around here. The rich earth yields a cornucopia of such variety that one is sensitized to the power of terroir and the integrity of humane farming. You want to eat the landscape—and I did: blackberries growing wild behind a friend's house, peaches I picked at Ellsworth Farm, corn and potatoes I purchased from an unnamed farm where the transactions were on the honor system.
At the farmers' market in West Cornwall, I met Debra Tyler, who epitomizes the local ability to knit past with future, pragmatism with ideal, and work with play. She was selling local cheeses and products at the farmers' market. Debra offered tastes of cheese and we started chatting. Besides helping to organize the farmers' market, she is a dairy farmer, raw milk advocate, and activist for having a family milking cow.
She invited me to a picnic that was taking place a few days later at Local Farm, where she raises and milks her cows. That afternoon, on the lawn at Local Farm, someone had set on one of the tables an enormous smug-looking loaf of whole wheat bread with the contours of an overstuffed sofa. The tables had red-and-white-checked tablecloths and pitchers of mint lemonade. There were kids cranking ice cream, others playing with a couple of curious calves that, unlike any others I'd seen, were strikingly fearless. Had I drunk the Kool-Aid (or mint lemonade, as the case may be)?
The northwest corner of Connecticut, largely in Litchfield County, has attractions for visitors with interests as diverse as geology, horticulture, antiquing, and hiking, as well as four distinct seasons that show off New England at its best. Exploring really requires a car: There is no public transportation to speak of.
The area code is 860. Prices quoted are for March 2009.
Lodging
The numerous inns include a few that are super-luxurious. The well-upholstered Mayflower Inn, in Washington, has an exceptional spa (868-9466; doubles, $520-$840), as does the somewhat eccentric, even more expensive Winvian, in Morris, a collection of themed small cottages, along with an extraordinary chef (567-9600; doubles, $1,450-$1,950, all-inclusive).
Facing Lake Waramaug in New Preston, the Boulders Inn has 20 rooms (including eight cottages) and a beach with canoes (868-0541; doubles, $350-$525). The White Hart, in Salisbury, has 26 vernacular New England rooms and a publike restaurant (435-0030; doubles, $155).
Roadside, between fields, Lime Rock's Inn at White Hollow Farm has four comfortable rooms (435-8185; doubles, $125).
Dining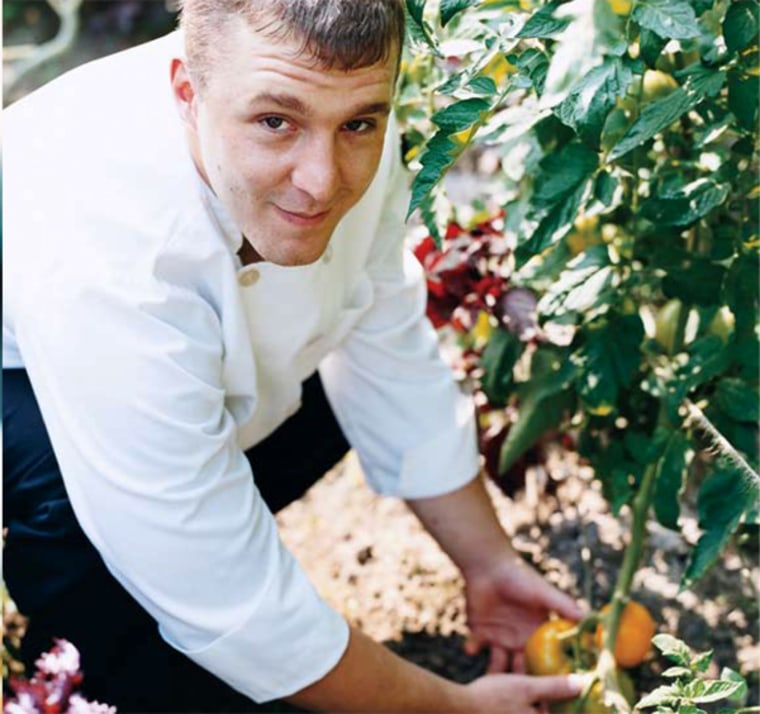 In summer, Litchfield's West Street Grill serves local tomatoes in a caprese salad. The salmon burgers are a hit (43 West St.; 567-3885; entrées, $21-$38). In Lakeville, Pastorale serves French food: duck confit with lentils, steak tenderloin and frites, and chocolate mousse (223 Main St.; 435-1011; entrées, $14-$27).
Have brunch at the casual Wandering Moose Café, near the red covered bridge in West Cornwall. Order the corned-beef hash or the blueberry pancakes with maple syrup (421 Sharon Goshen Tpke.; 672-0178; entrées, $17-$26).
In Bantam, the Bantam Bread Company has terrific breads, focaccia, tarts, and pies (853 Bantam Rd.; 567-2737). In Goshen, Nodine's Gourmet Store has great sandwiches and pork products, including peppered, applewood-smoked, or juniper-smoked bacon (Rte. 63 at North St.; 491-4009).
For ice cream, Litchfield's unaffectedly retro Peaches N' Cream has many flavors, available even in sandwich form (632 Torrington Rd.; 496-7536). Kent has two dispensaries of chocolate indulgences. Belgique Pâtisserie is stuffed with ganaches, madeleines, and fruit jellies (corner of Rtes. 7 and 341; 927-3681). Kent Coffee & Chocolate Co. has a more down-and-dirty approach with, for instance, pretzels dipped in caramel and dark chocolate (8 Main St.; 927-1445).
Pick whatever fruit is in season, from strawberries to cherries to pumpkins, at Ellsworth Hill Orchard & Berry Farm, in Sharon. In the fall, the place has a corn maze (461 Cornwall Bridge Rd., Rte. 4; 364-0025).
Raw milk is sold at the Stone Wall Dairy Farm (332 Kent Rd., Rte. 7; 672-0261) as well as at Baird's General Store, in Cornwall Bridge (25 Kent Rd.; 672-6578). Local grass-fed beef can be found at Lakeville's Whippoorwill Farm, where you can taste what's on the grill, including beef, eggs, and pork (189 Salmon Kill Rd.; 435-2089; open Sat.); at Litchfield's Laurel Ridge Farm (in the Windmill at 66 Wigwam Rd.; 567-8122; open Sat. or by appointment); and at Sharon's Barlow Beef at Wike Brothers' Farm (32 White Hollow Rd.; 364-5765).