/ Source: The Associated Press
Saying he was "deeply sorry and ashamed," Bernard Madoff pleaded guilty Thursday to pulling off perhaps the biggest swindle in Wall Street history and was immediately led off to jail in handcuffs to the delight of his seething victims.
Madoff, 70, could get up to 150 years in prison when he is sentenced in June.
In refusing to let the disgraced financier remain free on bail until then, U.S. District Judge Denny Chin noted that Madoff had the means to flee and an incentive to do so.
The plea did not satisfy many investors who had hoped Madoff would be forced to name any family members or others who helped him swindle them out of billions of dollars. He pleaded guilty to all 11 charges against him — with no deal with prosecutors — meaning he is under no obligation to disclose names and tell authorities where the money went. He is not believed to be cooperating with prosecutors.
"I am actually grateful for this opportunity to publicly comment about my crimes, for which I am deeply sorry and ashamed," Madoff, speaking softly but firmly, said in his first public comments about his crimes since the scandal broke in early December.
DeWitt Baker, an investor who attended the hearing and said he lost more than $1 million with Madoff, called it "fantastic" that Madoff's bail was revoked but belittled the apology.
"I don't think he has a sincere bone in his body," said Baker, who added that prison time would be too good for Madoff. "I'd stone him to death."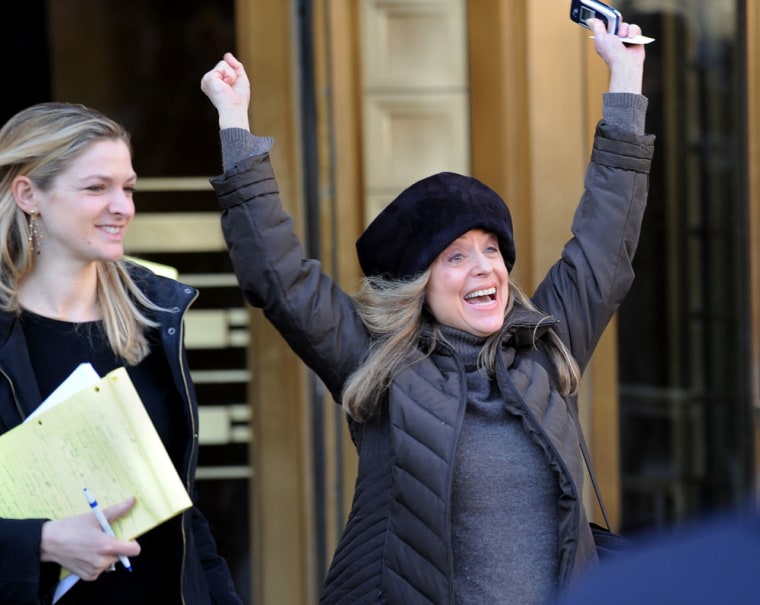 Madoff did not look at any of the three investors who spoke at the hearing, even when one turned in his direction and tried to address him.
The fraud, which prosecutors say may have totaled nearly $65 billion, turned a well-respected investment professional — he was once chairman of the Nasdaq exchange — — into a symbol of Wall Street greed amid the economic meltdown. The public fury toward him was so great that he was known to wear a bulletproof vest to court.
Madoff pleaded guilty to charges including fraud, perjury and money-laundering. He told the judge that the scheme began in the early 1990s, when the country was in a recession and the market was not doing well.
"While I never promised a specific rate of return to any client, I felt compelled to satisfy my clients' expectations, at any cost," he said.
He said he accepted investors' money but didn't put it into the market. Instead, he sent them phony account statements showing that they were making money.
"When I began the Ponzi scheme I believed it would end shortly and I would be able to extricate myself and my clients from the scheme," he said. "However, this proved difficult, and ultimately impossible, and as the years went by I realized that my arrest and this day would inevitably come."
Madoff implicated no one else, though investigators suspect relatives and top lieutenants may have been in on the scheme.
In Washington, White House spokesman Robert Gibbs said: "The president is glad that swift justice will happen."
Gibbs said the Obama administration will do everything possible to ensure strict enforcement of secdurities regulations "and hope that through those actions that that kind of greed and irresponsibility and that kind of criminal activity never happens again."
The financier, who has spent three months under house arrest in his $7 million Manhattan penthouse, will be sentenced June 16. In addition to prison time, he faces fines, mandatory restitution to victims and forfeiture of ill-gotten gains.
The plea came three months after the FBI claimed Madoff admitted to his sons that his once-revered investment fund was all a big lie.
The scheme wiped out people's fortunes, ruined charities and foundations, and apparently pushed at least two investors to commit suicide. Investors big and small were swindled, from Florida retirees to celebrities such as Steven Spielberg, actor Kevin Bacon and Hall of Fame pitcher Sandy Koufax.
Many of Madoff's victims were Jews and Jewish charities, which trusted in Madoff because he is Jewish. Those swindled included Nobel Peace Prize winner and Holocaust survivor Elie Wiesel.
Authorities said Madoff confessed to his family that he had carried out a $50 billion fraud. In court documents, prosecutors put the amount at $64.8 billion. However, experts said that the actual loss was probably much less and that the higher numbers reflect the false profits Madoff told investors they were making.
So far, authorities have located only about $1 billion for swindled investors.
Helicopters circled above the courthouse before the hearing, and federal officers with automatic weapons stood outside as Madoff arrived. Investors signed in before entering the 24th-floor courtroom.
Richard and Cynthia Friedman came to get a glimpse of the man who defrauded them of their life savings of $3 million. Richard Friedman, an accountant, noticed how well his clients were doing with Madoff and began investing his own money in 1991. He learned it was gone months before he had planned to retire — a plan now on hold.
"I wanted him to see some of the faces of the people he lied to and destroyed," said Cynthia Friedman, 59, of Jericho, N.Y.
After arguments began on whether Madoff should remain free on bail, his lawyer Ira Sorkin described the bail conditions and how Madoff had, "at his wife's own expense," paid for private security at his penthouse. Loud laughter erupted among some of the more than 100 spectators crammed into the large courtroom. The judge warned them to be quiet.
George Nierenberg, the first of the three investors to speak, approached the podium glaring at Madoff, then said in the financier's direction: "I don't know if you had a chance to turn around and look at the victims."
At the hint of a confrontation, a marshal sitting behind Madoff stood up, and the judge directed Nierenberg to speak directly to the bench.
The courtroom erupted in applause after the judge announced Madoff would go directly to jail. As he was led out of court, a spectator yelled, "Hey, Bernie!" but was shushed by investors in court and backed off.
Investigators are still undertaking the daunting task of unraveling how he pulled off the fraud for decades without being caught.