/ Source: The Associated Press
The Obama administration on Monday rejected South Carolina Gov. Mark Sanford's request to use $700 million in federal stimulus cash to pay down state debt.
White House Budget Director Peter Orszag said in a letter to the Republican that the federal stimulus law doesn't allow President Barack Obama to make an exception for that cash. Sanford spokesman Joel Sawyer had no immediate response, but the governor has said he would reject part of the stimulus money if Obama wouldn't give him flexibility in spending it.
The $787 billion stimulus legislation sets strict rules for the $53.6 billion being sent to help state budgets, Orszag wrote. It calls for 82 percent of the money to be used for public schools and colleges and 18 percent on public safety and other government services.
"Congress has not authorized the executive branch to waive any of the above statutory requirements," Orszag's one-page letter said.
Last week, Sanford wrote Obama, saying he wanted to use the money in part to pay down future obligations in the state's retirement system.
"If your administration determines that it is unable to grant us this flexibility, we will in turn opt not to pursue these funds," Sanford wrote.
Program cuts looming
Sanford's letter brought a backlash from some in his own party who said the state faces steep program cuts without the cash. Sanford, the chairman of the Republican Governors Association, has become an outspoken critic of federal stimulus efforts, spurring more talk he may make a 2012 presidential bid.
His stance triggered an ad from the Democratic National Committee, which claims the governor is playing politics with the stimulus cash instead of using it for health care, jobs and schools.
Sanford called on Obama to get the DNC to drop the ad, which he said was at odds with the president's campaign promises of ending politics as usual.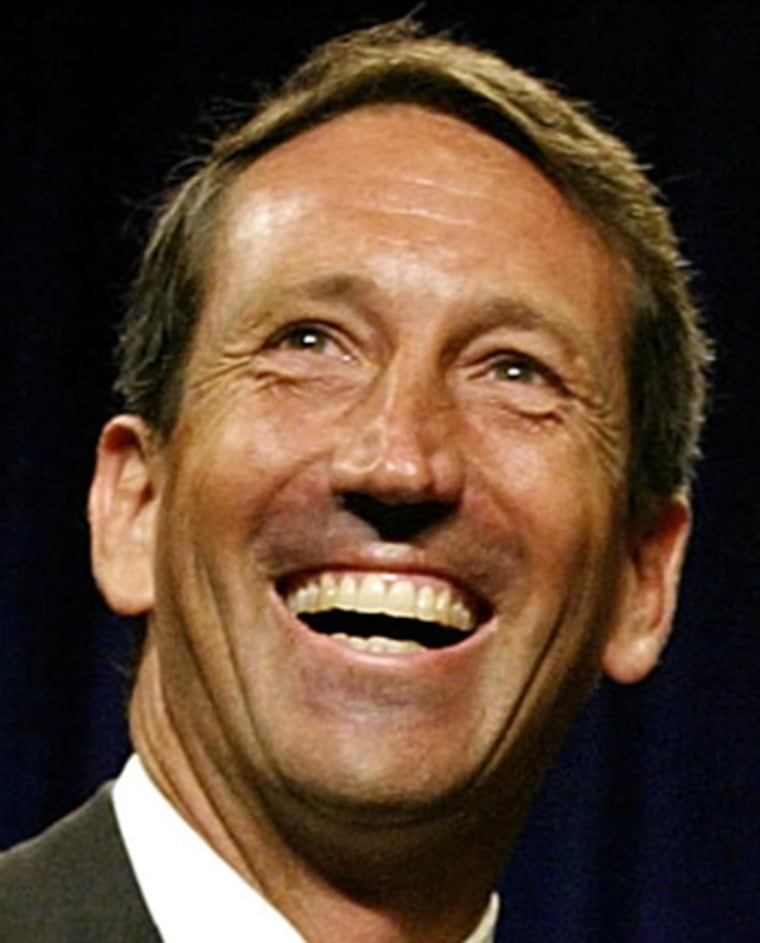 "It's in that spirit that I'd respectfully ask him to end this ad, as it shatters the idea of change he so well articulated this fall — and to ask his Democratic National Committee to put an end to this mudslinging and get back to an honest debate about the future of our country," Sanford said.
The DNC did not immediately provide details about how long the ad would run on cable news channels or how much was being spent on it.
Sanford is not the only one upset with the DNC ad.
State Rep. Bobby Harrell, a Republican who has been critical of the stimulus plan but wants to spend the money on roads, bridges and other infrastructure, said he didn't give the DNC permission to use his picture in the ad alongside U.S. House Majority Whip Jim Clyburn, South Carolina's highest ranking Democrat in Washington.
Clyburn has lambasted Sanford and other governors who said they may not take some of the stimulus money, calling such a move a "slap in the face of African-Americans."
Billions for South Carolina
South Carolina stands to see as much $8 billion during the next two years from its share of stimulus plan when tax breaks and non-state spending items, such as Pell grants, are included. Sanford says about $2.8 billion is heading to state programs and he'll have control of the $700 million in question.
Last week, the South Carolina House, which is controlled by the GOP, passed a state budget patched together with the help of $1 billion in federal stimulus cash. Then, Senate Finance Committee Chairman Hugh Leatherman, a Republican, introduced a measure that would allow the state to spend the stimulus cash despite Sanford's opposition.