/ Source: Forbes Traveler.com
What makes a skyline great?
It has to be more than merely memorable, it must have some exceptional characteristics: It not only should be instantly recognizable but, from the traveler's perspective particularly, it should be an enticing view of great buildings and monuments. If it's really special, you want to be a part of it.
So we've asked a group of star architects to help us make the choices.
It's no surprise that New York's skyline is mentioned the most often — and this despite the dolorous replacement of the Twin Towers with Ground Zero.
A single iconic building can make a skyline stand out, as can geography, and New York City is a case study for both.
According to Peter Stamberg and Paul Aferiat, partners in Stamberg Aferiat Architecture in New York, the city's great skyline "is partly a result of Manhattan being a long narrow island, maximizing the impact. And the agglomeration of New York skyscrapers has as its centerpiece the Empire State Building, which is such an iconic romantic building, and through the accidents of economics and zoning, it stands alone."
The architects also cite Chicago as a city of great architectural monuments and major iconic skyscrapers like the Sears Tower.
But while the great race for height in which Chicago and New York were longtime contestants has largely shifted overseas, the vertical element in skylines still figures prominently across the board. "The image of a city in the 21st century still depends on the skyscraper idea," says Andres Lepik, architecture and design curator at The Museum of Modern Art in New York City and author of the book "Skyscrapers."
"City governments know that the economy is pushing forward to gave high-rise buildings in city centers." Examples? Lepik says London and Frankfurt are standouts.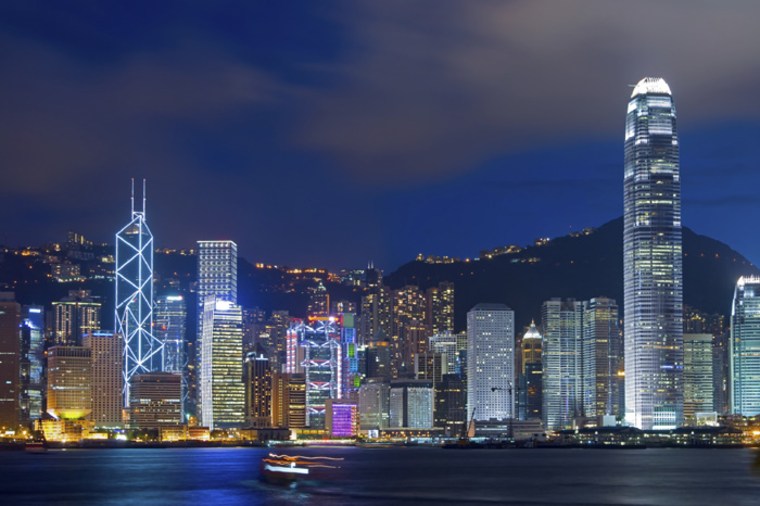 Still, high-rises are not a prerequisite for a great skyline. "City skylines aren't necessarily defined by skyscrapers," say Aferiat and Stamberg. "There's Sydney with its Opera House, for example, which defines the city, St. Louis with the arch," they add, "and Seattle has the Space Needle."
For that matter, we'll always have Paris, which thanks to its concentration of historic slate gray-roofed six and seven-story buildings, many of which date from the mid-19th century and before, has a remarkably uniform and distinct skyline.
Most architects would agree that a great skyline takes time to develop. "A skyline is something that comes up and comes together and somehow it's unplanned," Lepik says. "If you go to Shanghai right now, there are hundreds of skycrapers but they don't form any really beautiful skyline," he adds.
By contrast, he says, "New York had a certain slow development, which sped up in the 1920s and '30s with the Art Deco skyscrapers such as the Chrysler Building and Empire State — but it took 30 years to get the coherent skyline."
What of a future-forward city like Dubai? "I wouldn't call Dubai's skyline beautiful," says Lepik,  "because it has grown too fast, without a general idea of what they're trying to achieve."
But if there is beauty in boldness, Dubai has an incontestably sensational skyline in progress: It started with the erection of the 1,053-foot-tall Burj al Arab Hotel in 1999, a "seven-star" hotel on an artificial island and complete with helicopter landing pad. And soon it will have the tallest skyscraper in the world: the 1,900-foot Burj Dubai tower.
Financial crisis or not, more brash towers are in the works for the desert sheikdom.
It's hard to beat Asian tigers like Hong Kong for urban audacity, but our round-up of great skylines holds some surprises, such as ... Pittsburgh?
Indeed. The city is "right at the intersection of three fairly large rivers, and you approach it through a mountain tunnel, so you arrive completely deprived of a view — and then you're on a bridge looking at the city," say Stamberg and Aferiat. "It's very beautifully proportioned the way it starts fairly low at the river and then climbs to the U.S. Steel building, which is the tallest one there."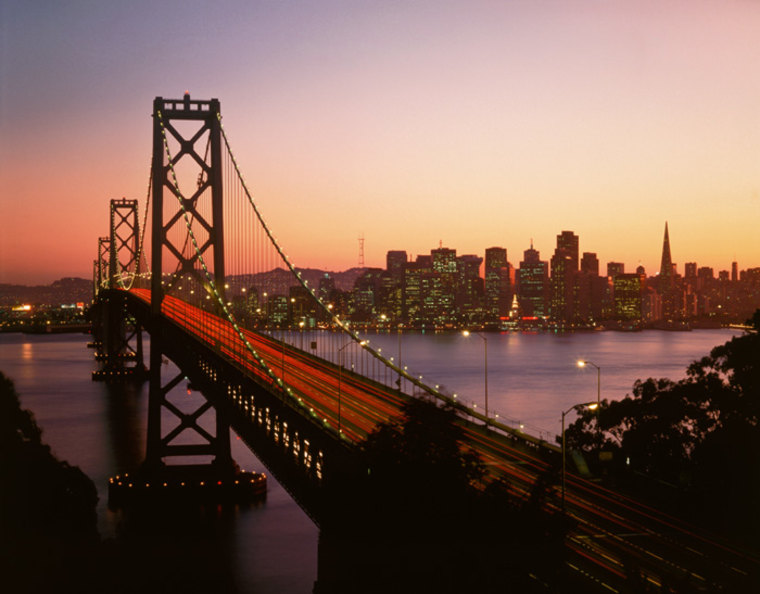 As for Europe, it's not just about historical aesthetics — modernity is moving in. In his book on skyscrapers, Lepik features two Frankfurt towers, one designed by Norman Foster.
Cities like London and Paris increasingly represent a mixture of old and new in which traditional icons mingle memorably with new visions of star architects like Jean Nouvel and Renzo Piano.
By accident or by design, the result is urban landscapes even more compelling for today's travelers to discover and explore.