/ Source: The Associated Press
Oakland police are reviewing the deadliest day ever for their department to see if any mistakes were made in confrontations with an armed parole violator, and prosecutors were examining how parole officials tried to monitor the gunman before he killed three officers and left a fourth brain-dead.
Bouquets of flowers from grieving residents were piled up at a growing memorial in front of the Oakland police department after it suffered its worst single-day death toll Saturday. Oakland had never lost even two officers in the line of duty on the same day.
"We lose officers about every 57 hours in this country," said Chuck Canterbury, president of the national Fraternal Order of Police. "But seldom do you have one of this magnitude."
Oakland had never lost even two officers in the line of duty on the same day. Flags at the state capitol were flown at half-staff Sunday. Gov. Arnold Schwarzenegger returned from Washington, D.C., to meet briefly with Oakland Mayor Ron Dellums and members of the police department.
Suspect killed by police
Police said all four officers were shot Saturday by Lovelle Mixon, 26, of Oakland, a parolee who fled after shooting the first two officers following a traffic stop, then shot two more after a SWAT team entered an apartment in which he was hiding. Mixon was killed by officers, police said.
"All were very hard-working officers," acting police Chief Howard Jordan told KTVU-TV Monday morning. "I knew each of them personally.
"You can have as many officers as you can on the scene," he added, "but police work is inherently dangerous."
Jordan said state Attorney General Jerry Brown has started looking into what efforts had been made to locate and monitor Mixon, who Jordan said had an extensive history of violence.
The police department was going to review the shooting incident and look for any mistakes, Jordan said.
Because of the deaths of the officers and Mixon, a judge delayed until May 18 a preliminary hearing that had been set for Monday for a former Bay Area Rapid Transit officer accused of murdering an unarmed man. Johannes Mehserle has pleaded not guilty to murdering 22-year-old Oscar Grant, who was shot at an Oakland BART station early New Year's Day.
Mixon was wanted on a no-bail warrant for violating his parole when Sgt. Mark Dunakin, 40, and Officer John Hege, 41, both on motorcycles, stopped a 1995 Buick sedan in east Oakland, police said. The driver opened fire, killing Dunakin and gravely wounding Hege, Oakland police spokesman Jeff Thomason said.
Opened fire on officersThe gunman fled on foot, and officers found him inside a nearby apartment building about two hours later, police said.
When a SWAT team entered, the gunman opened fire, police said. Sgt. Ervin Romans, 43, and Sgt. Daniel Sakai, 35, were killed and a third officer was grazed by a bullet, police said.
Officers returned fire, killing Mixon, police said.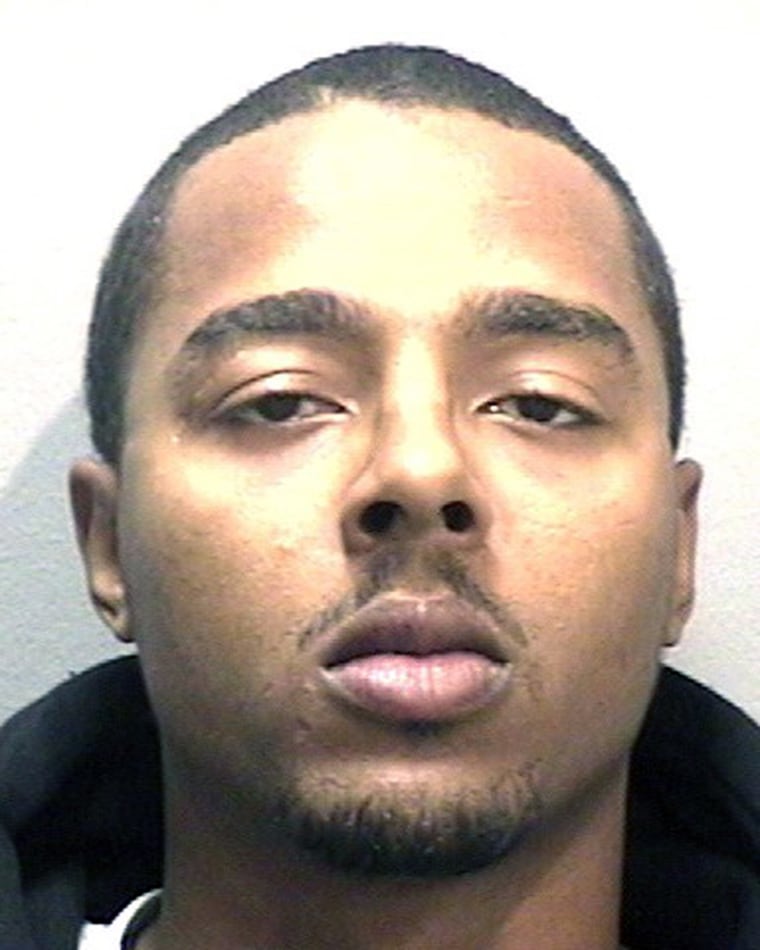 Mixon had previously served six years in state prison for assault with a firearm during an armed robbery in San Francisco, his family said.
His uncle, 38-year-old Curtis Mixon of Fremont, said his nephew had become depressed because as a convicted felon he could not find work. His nephew expected authorities to issue an arrest warrant for missing parole meetings, even though he felt he was not to blame, he said.
"I think his frustration was building up, but he was trying to better himself," Curtis Mixon said.
Hege was declared brain dead but remained on life support so an organ donation could be arranged, said his father, Dr. John S. Hege. He said Monday that his son would remain on life support until at least the evening for organ harvesting, then the hospital would determine when he could be taken off.
Hege said his wife, two daughters and friends of his son spent time with him last night at the hospital, and said there's been an outpouring of support from the community.
"We're doing OK," he said.
Hege loved being a policemanHege's father said his son, who lived in Concord, loved being a policeman. A former Eagle Scout and a high school wrestler and football player, he taught high school physical education for a few years in Hayward before joining the police department a decade ago.
Dunakin is survived by his wife of 16 years and their three children, two boys ages 15 and 8, and a 13-year-old daughter, said Maxine Schwab, Dunakin's mother-in-law.
Dunakin's wife retired in 1998 as an Alameda County sheriff's deputy after she was taken hostage while responding to a restaurant robbery. Another deputy was killed in that incident, Schwab said.
"She understands police work, so she knew the dangers," Schwab said of her daughter. "There is no question she knew. This is her second time around. She is very facing reality, face on."
Schwarzenegger's office said that like Dunakin, Romans, who lived in Danville, left behind a wife and three children.
Friends who knew Sakai from his days at the University of California at Berkeley and his continued involvement in his college fraternity said he was married to a campus police officer and was the father of a young daughter. He and his family lived in Castro Valley.
Taught English in JapanAs an undergraduate at Berkeley, Sakai worked for the campus police department as a student volunteer. After graduation, Sakai spent a year in Japan teaching English.
Mixon's family gathered Sunday at his grandmother's East Oakland home, where he had stayed on and off since being released from a nine-month sentence for a parole violation, family members said.
LaTasha Mixon, 28, a cousin of the gunman, said her family's prayers were with the slain officers' relatives. "We're devastated. Everybody took a major loss. We're crushed," she said.
She added that her cousin was "not a monster."
More on