/ Source: The Associated Press
Investigators said Tuesday that a pilot's change of course shortly before his plane nose-dived into a Butte cemetery, killing all 14 aboard, has emerged as a potentially crucial factor in the crash.
Flying at 25,000 feet, pilot Buddy Summerfield requested the diversion from Bozeman to Butte half an hour before the single-engine Pilatus PC-12 crashed at the edge of Butte's airport Sunday. Seven children under the age of 10 were among the victims.
National Transportation Safety Board acting Chairman Mark Rosenker says why the plane diverted is at the forefront of his agency's investigation.
"It begins with that question — the 25,000-foot diversion to go to Butte," Rosenker said.
Summerfield said nothing to controllers to indicate he was having trouble, and did not say why he was changing course from Bozeman to Butte, about 75 miles away.
Rosenker also revealed that the plane's landing gear was down but its wing flaps were up at the time of the crash. That's unusual for a landing aircraft but not unheard of, said the investigator in charge of the accident, Dennis Hogenson.
Also under scrutiny are weather conditions that could have caused icing on the plane's wings and possible overloading. The plane was configured to seat just 10 people, but the fact that several of the 14 passengers were small children has dampened speculation that excess weight was a factor.
The investigation has been hampered by the lack of a cockpit voice recorder or data recorder, which were not required on the private flight. Rosenker said his agency may subpoena cell phone records of the victims to see if they could provide further clues.
Poking through wreckageFederal officials on Tuesday gave a few reporters and photographers their first close look at Sunday's crash site.
Working among rows of charred granite headstones cordoned off by yellow police tape, investigators removed the last of the victims' luggage as they combed through the wreckage. Shredded metal, pieces of propeller and a seat cushion were among the few discernible items left at the scene.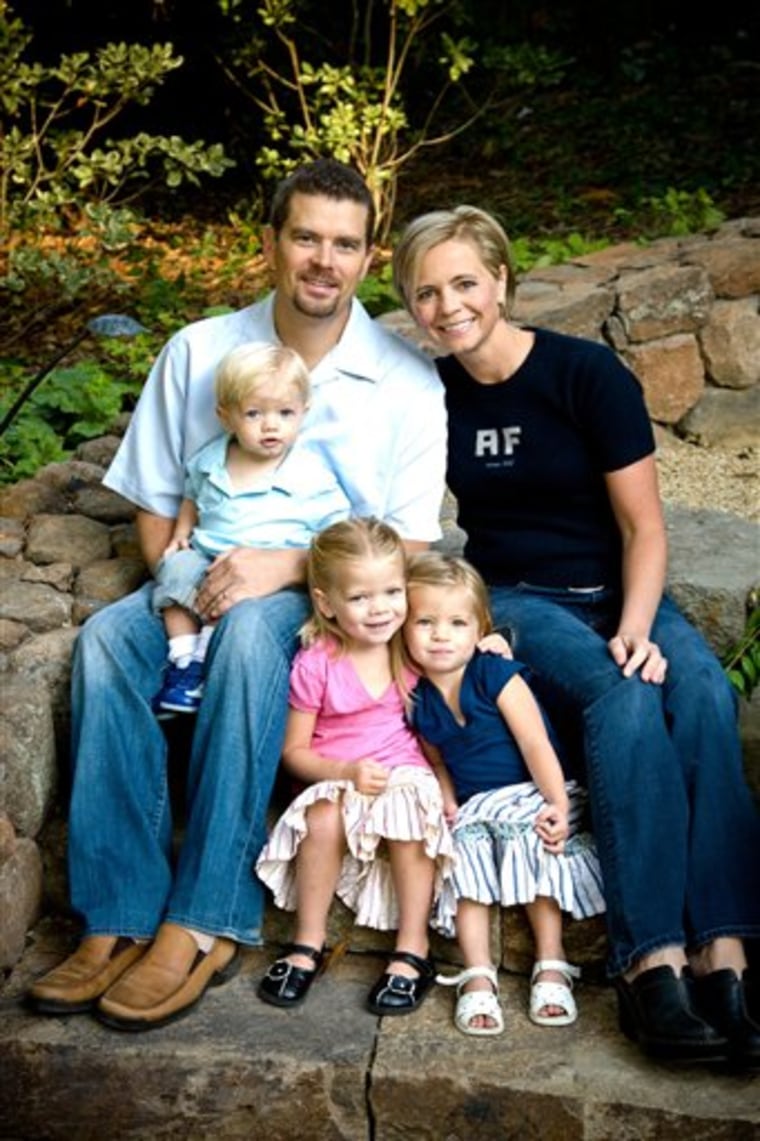 Small pieces of debris were picked up, logged and placed in plastic bags. The larger pieces, including a wing and a section of the plane's tail, will be removed by the end of the week and taken to a Montana hangar for inspection.
Most of the wreckage was confined to a small area, consistent with witness reports that the plane nose-dived straight into the ground.
While descending toward Butte's Bert Mooney Airport, the plane passed through a layer of air at about 1,500 feet that was conducive to icing because the temperature was below freezing and the air "had 100 percent relative humidity or was saturated," according to AccuWeather, a forecasting service in State College, Pa.
Safety experts said similar icing conditions existed when a Continental Airlines twin-engine turboprop crashed into a home near Buffalo Niagara International Airport last month, killing 50.
A possible stall created by ice — and the pilot's reaction to it — has been the focus of the Buffalo investigation, which remains open.
Nothing ruled out
NTSB spokesman Keith Holloway said it was too early to single out any one factor in the Butte crash.
"We're looking at mechanical issues. We're looking at weather. We're looking at the structure of the aircraft. We're looking at human performance, weight and balance issues," Holloway said.
Since 2001, federal authorities have investigated 15 crashes involving PC-12's. Six involved fatalities, with a total of 14 killed prior to Sunday's crash. About 800 PC-12s are in service in the U.S.
Former NTSB chairman Jim Hall said there were similarities between the Montana crash and a 2005 crash near Bellefonte, Pa., that killed a pilot and five passengers. The plane in both cases was a Pilatus PC 12/45, and in both there were reports of conditions conducive to icing at lower elevations and witness reports that the plane appeared to dive into the ground.