Consider this hypothetical situation: John thought he scored big when an advertisement for a $199 round-trip flight from New York to London popped up on his computer screen. When his credit card wasn't approved, the online booking agent suggested he wire the money. Unable to resist the bargain fare, John foolishly sent the cash. But he never got to see Big Ben. The cheap ticket was a scam.
There are lots of stories like this out there. BusySky.net, CheapClouds.com and CrazyTickets.net are three now-defunct Web sites responsible for these sorts of schemes. Other sites are still active.
Travel tricks and traps cost consumers more than $10 billion in 2008, according to the Better Business Bureau. And with an influx of travel discounts designed to woo recession-weary, deal-driven consumers, the number of travel traps stands to skyrocket in 2009.
"There are obviously a lot of great deals out there right now," says Anne Banas, executive editor of Smartertravel.com, a Boston-based Web site. "But if it sounds too good to be true, it probably is."
When booking tickets, beware of uncertified travel agents masquerading as pros. Always ask for credentials from a reputable program, such as the Travel Institute in Wellesley, Mass.
Other travel traps are less obvious than outright scams. While frequent-flier miles might eventually add up to a free trip abroad, airlines can tack on extra fees for taxes and baggage (which can range from $40 to $150 per ticket, depending on the carrier and destination). The best way to avoid these fees is to book as far ahead of time as possible. For example, along with a $25 ticket "processing" fee on every flight, United Airlines charges $75 for tickets bought seven to 20 days before the flight, and $100 for tickets purchased six or fewer days before departure.
On top of frequent-flier ticket charges, many airlines now charge for checked or overweight bags. Delta, for example, charges $90 extra for 50- to 70-pound bags and $175 for bags weighing 71 to 100 lbs.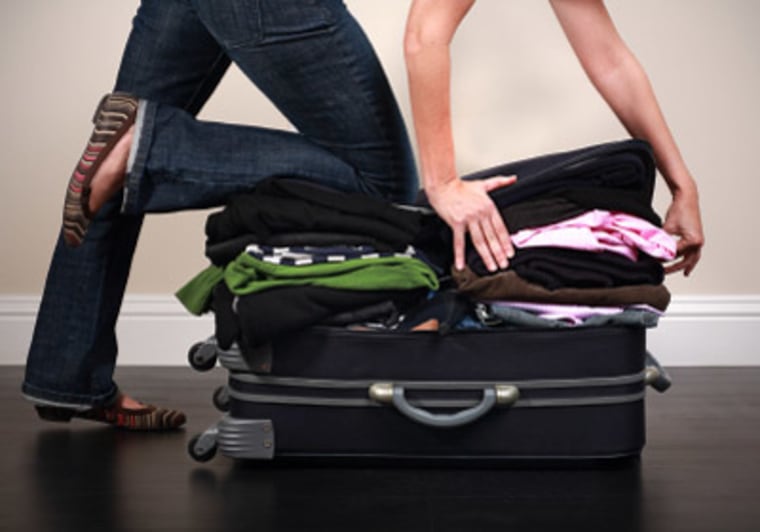 Many U.S. airlines, including Southwest, United Airlines and Jet Blue, no longer accept cash for food, drinks or duty-free items on board. Travelers pay the same amount as they would if the airlines accepted cash, but those who don't pack plastic may find themselves starving on a transcontinental flight.
Another new hidden airline fee: A service charge for speaking to a human being. American Airlines, for example, bills an additional $15 for any itinerary changes made over the phone.