/ Source: msnbc.com staff and news service reports
A highly decorated Navy SEAL who found his beloved yellow Labrador retriever shot dead outside his home helped capture the alleged gunmen following a high-speed chase through three counties.
Marcus Luttrell stayed on the line with a 911 operator as he tried to catch the fleeing suspects during the 40-mile chase that reached speeds of over 100 mph.
"I told them, 'You need to get somebody out here because if I catch them I'm going to kill them,'" Luttrell said he told the operator, the Houston Chronicle reported.
Police stopped the three suspects and charged two men with cruelty to a non-livestock animal. The driver of the vehicle was cited for not having a license.
There are at least five area dog killings in recent months that could be linked to the case, said Texas Ranger Steven Jeter.
Lone survivor of Taliban attack
Luttrell was awarded the Navy Cross for combat heroism in 2006. He is the lone SEAL team member to survive a June 2005 firefight with the Taliban in Afghanistan and was given a puppy  to help him heal after he returned from the war. He named it Dasy as an acronym for his SEAL team members lost in that battle.
Luttrell told the Houston Chronicle on Wednesday that he had heard a gunshot on the night of April 1, checked on his mom inside the house and then went outside where he saw Dasy.
"I could tell she tried to get away because there was a blood trail," Luttrell said. "When I saw she was dead, the only thing that popped into my head was, 'I've got to take these guys out.'"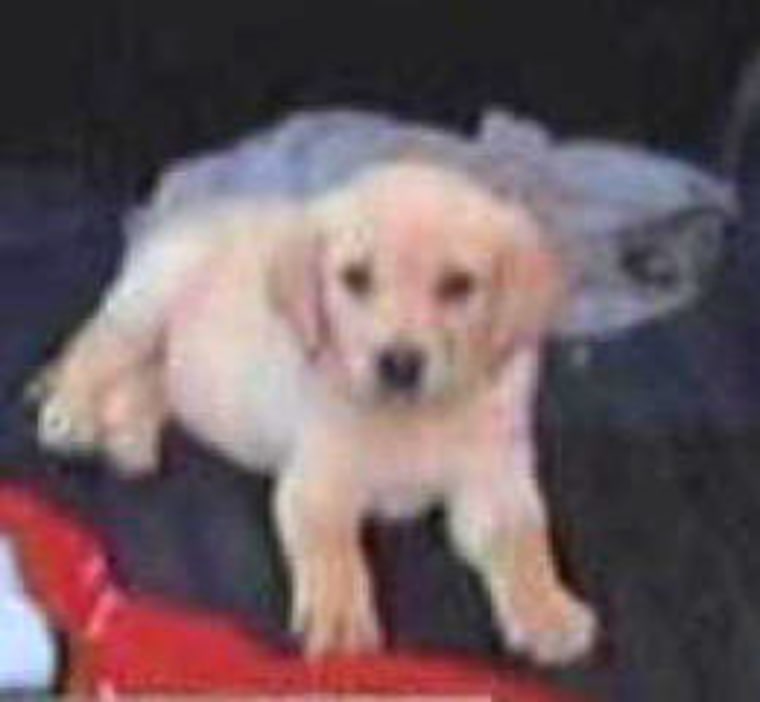 Luttrell was recovering from surgery, but when he spotted a suspicious car parked nearby, he crawled under a fence and snuck up on the strangers, aiming a 9mm pistol at them from about 25 yards away.
He didn't fire, however, and as the car left, he ran to his pickup and launched the high-speed chase. His pickup couldn't keep up with the car, but police eventually stopped the suspects.
Luttrell said he confronted the men. "I was like, 'Which one of you guys killed my dog?'" he said. "They started talking smack."
"I did everything right; I didn't do anything wrong," he said. "Make sure everyone knows they cold-bloodily murdered."
Now in 'middle of nowhere' "Marcus is trained to do certain things; he fell back on his training," Jeter, the Texas Ranger, said, adding, "I wouldn't advocate to the general public to do what he has done — to follow them at that rate of speed."
In his phone interview, Luttrell said he had left his Huntsville home and was in "the middle of nowhere."
He added that Dasy's killing was a huge setback in his life.
"I was trying to talk myself out of being who I am," he told the Chronicle. "Talking to myself about not doing the one thing I am good at."