/ Source: Forbes Traveler.com
The wilderness resort, once a journey into a remote backcountry outpost, is now an experience that blends luxury with the wilds. Throw in some education about the complexity and stewardship of the land, and your adventure comes together like a grizzly swiping a Coho salmon from a northern river.
"Our goal is to transport guests to another world," explains Craig Murray, the charismatic proprietor of Nimmo Bay Heli-Resort, which enjoys a repeat guest rate of 76 percent. The Nimmo Bay experience begins when guests climb aboard the resort's seven-seat A-Star "Eurocopter" for the 45-minute chopper tour over the northern archipelago of British Columbia's Sunshine Coast. The helicopter slips through one more mountain gap revealing the heli-venture resort's dozen red roofs, like toadstools in an alpine meadow.
Like many Pacific Northwest lodges, Nimmo Bay began as an ocean fishing lodge. A fortuitous helicopter flight inland to one of the remote rivers changed the lodge's function forever.  "Here were all these rivers that were never fished," explains Murray, who founded Nimmo Bay 26 years ago.

"Helicopters became a fixture immediately. Then we realized that guests, especially families, want more than just a fishing vacation, so we now offer about a dozen heli-ventures, including heli-rafting and yoga."
An hour away is the Clayoquot Wilderness Resort. With nights spent in Victorian-appointed Fort McPherson tents, Clayoquot put "glamping" in the modern voyager's glossary. Glampers enjoy locally caught Coho salmon while a black bear may overturn river stones just 200 feet away.
Guests arrive by floatplane from Vancouver, and a horse-drawn wagon leads guests to their tent suites nestled amidst the alder forest along the Bedwell River.
Guests choose activities from archery to river kayaking, sip port in the billiards tent, or lounge in front of the outdoor fireplace.
Nimmo Bay and Clayoquot shutter their windows during the winter rains, but when it snows, many lodges are at their most most spectacular. In the winter, Minnesota's Lodge of the Whispering Pines' hiking trails turn to cross-country ski trails, the lakes transform into snow-mobile terrain and anglers become ice fishermen. The padding of three-dozen feet barely breaks the quiet surface as the huskies course through the spruce along impossibly narrow paths amid the frozen Boundary Waters.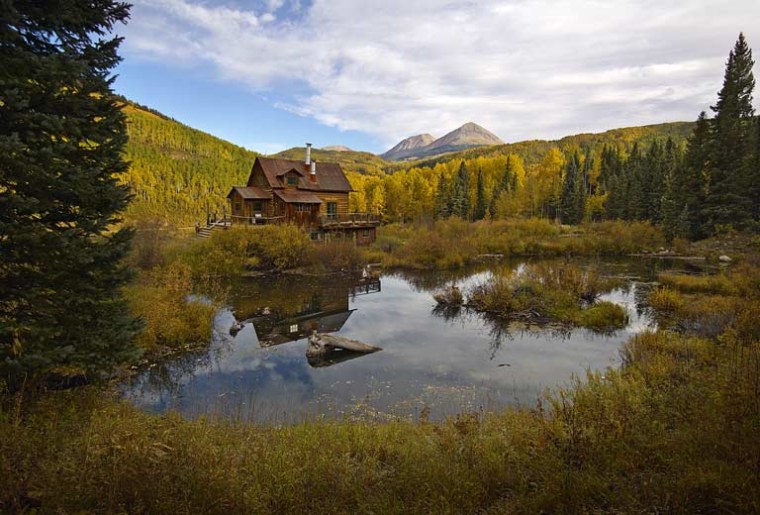 In recent seasons, snowshoeing has joined dog sledding as the must-try trek of the winter season. The expert guides at Colorado's Dunton Hot Springs take you to snowshoe and ice climb in the same afternoon. In addition, there are yoga classes, wine tastings and horseback rides traversing deep, dry snow. "Every guide should be able to inform any guest about every topic here," Clayoquot's John Clayton explains. "So we close to guests one week a season and my staff partakes in a 30-hour, eco-interpretive course specifically designed for Clayoquot Sound."  

Clayoquot recently joined with Nimmo Bay and other B.C. hospitality leaders to form the British Columbia Sustainable Tourism Collective. Like its B.C. brethren, Dunton Springs works to support local farmers and to educate guests about their ecosystem whereas The Lodge at Sun Ranch provides "educamping" excursions designed to teach ecology while leaving as little impact as possible on the shrub-steppe environment.