/ Source: Forbes Traveler.com
Inside Tropic World at the Brookfield Zoo near Chicago, you can hear the crashing waterfall and monkeys chattering, smell the orchids and gardenias of the African forest, and see gorillas, gibbons and hippos scampering around the jungle floor. Here at one of the largest indoor animal exhibits in the world you can almost reach out and touch the animals because Tropic World brings the jungle to you.
Meanwhile at the Philadelphia Zoo's brand new McNeil Avian Center hundreds of birds will be flying overheard as you walk through the habitat. It's what is called an 'environmental immersion' model; zoos design exhibits to resemble animal habitats, keeping animals' surroundings as natural as possible as well as giving visitors a touch of authenticity. This 'cageless' concept is a major improvement over the zoos of the past. Instead of bars or glass, animals and humans are separated by large moats or other natural barriers whenever possible.  (The creepy crawly species are usually still behind glass.)
The naturalistic settings educate visitors on animal life and the environment. Dr. Stuart Strahl, president and CEO of the Chicago Zoological Society and director of the Brookfield Zoo, says, "The goal here is not just to exhibit, but to get people to care about animals and to understand through educational programs that zoos are about natural habitats and conservation."

Most of the best zoos are now cageless, resulting in higher standards for animal and habitat care. A watchdog group, the Association of Zoos and Aquariums (AZA) accredits only those zoos that meet the highest standards for animal care, education and wildlife conservation.
Currently 216 zoos and aquariums worldwide have got this endorsement (including every zoo on this list.)  Steve Feldman, spokesperson for the AZA, says that accreditation "guarantees that the animals receive excellent care every day, and that the zoos have met mandatory rigorous and professional standards for animal welfare and management, veterinary care, behavioral enrichment, nutrition and staff training."
Today, many of the top zoos are as concerned with wildlife and habitat research as with animal protection. With its WildCare Institute, the St. Louis Zoo has taken a holistic approach to troubled ecosystems and is working on several research projects dealing with endangered and near-extinct wildlife worldwide, making the zoo an international leader in preservation research.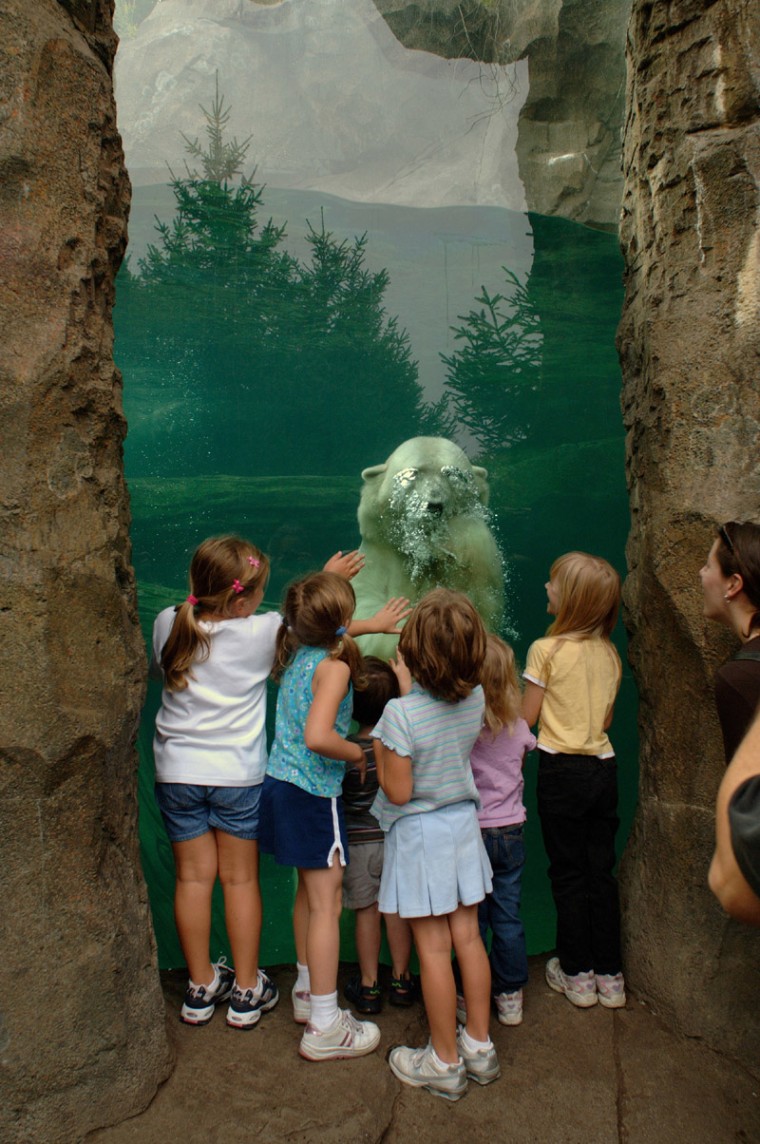 Zoos are increasingly going green. The Philadelphia Zoo is the first in the country to implement a carbon offset program, Footprints, which sets standards to make the zoo operation eco-friendly and to counteract global climate change. Vik Dewan, president and CEO of the Philadelphia Zoo endorses the greening of zoos around the world. "Footprints helps bring the conservation mission directly to the public to show how visitors can take direct action." He suggests planting trees, recycling and using recycled products at the park and in visitors' daily lives.
Going beyond the classic petting zoo, many zoos offer special programs for children, families, and adults to have hands-on encounters with a variety of animals. The Brookfield Zoo has the Hamil Family Play Zoo, where children and adults can interact and play with over 300 animals. Dr. Strahl, says, "This is called conservation psychology and it helps children connect with and learn about animals, natural resources, habitats, and feeding practices in a way that also teaches them about conservation efforts."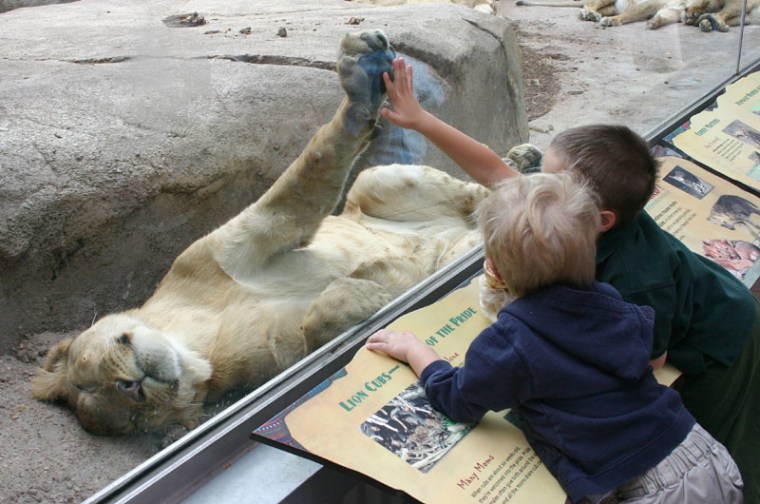 Overnight stays have also become increasing popular. The Denver Zoo offers the "Bunk with the Beasts Overnight Adventure," designed to enable people to see what goes on in a zoo at night. Tiffany Barnhart, director of communications for the Denver Zoo says the overnight is one of their most popular programs. "It's a chance for children, families, and special interest groups to get a behind-the-scenes look at the zoo and spend some time with animals when they would not be able to do it at the zoo on a normal day."
The AZA's Feldman says, "Zoos are and will continue to be essential to wildlife conservation, not just at the local scale, but globally as well. They serve as a hedge against extinction, enhancing many species' chances for survival."