Everyone likes a good fight: video game players, wonks and fanboys, especially so.
We've certainly gotten our jollies watching the PlayStation 3 vs. Xbox 360 vs. Wii prizefight over the last few years. But that dust-up is old news. The big gaming brouhaha brewing these days comes to us from a smaller-weight class.
Forget the console wars. Welcome to the handheld wars.
Nintendo's pint-sized DS machine and Sony's PlayStation Portable have been socking each other in the noses for five years now. But the grudge match went kaboom last summer when Apple leapt into the ring and karate-chopped both Sony and Nintendo in the necks, launching the App Store and promoting the iPhone and iPod touch as major gaming contenders.
Things have been heating up ever since and the coming months promise even feistier fisticuffs.
Last week, Nintendo — a revamped version of their massively popular DS. Meanwhile Sony is vowing that 2009 is going to be the year the powerful-yet-pummeled PSP finally picks itself up off the mat and offers the best lineup of games yet … all this while the rumor mill says a new version of the PSP will surface sometime later this year.
As for the newest contender, Apple is expected to unveil a new iPhone around the time the iPhone 3.0 operating system launches in June. There's also speculation that Apple's App Store will soon add a "premium games section," putting the heat and the hurt on Sony and Nintendo for good.
All in all it's a great time to be a fan of portable gaming (and juicy corporate rivalries). But which gadget is going to scrap its way to the top, and more importantly, which one is right for you? Here's a look at how the three competitors stack up.
Everyone wants a piece of Apple's pie
There's no doubt, all eyes are on Apple. The super-sexy iPhone and the only-slightly-less-sexy iPod touch are the gadgets that every company wishes they'd dreamed up. (A whopping 30 million of these devices had been sold worldwide as of December).
While Apple's portable gadgets have been best known for playing music and video, the company recently made one thing very clear: It wants a piece of the gaming pie, too. But how do the iPhone and Touch stack up as gaming machines?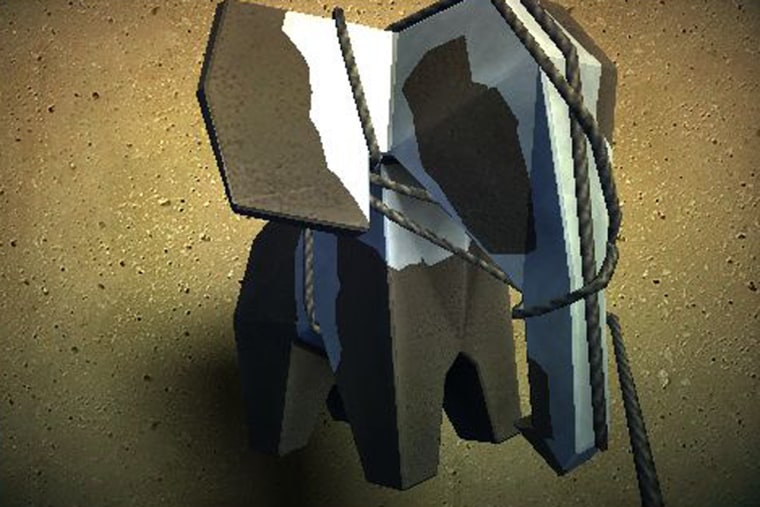 On the positive side, Apple's devices boast beautiful multi-touch displays, motion-sensing accelerometers and breezy Web access — features that have allowed for some truly unique gameplay innovations.
But it's the App Store that has been the big game changer. This easy-to-access and easy-to-develop-for online store has given developers of all sizes a channel through which to create software applications and distribute them to consumers for reasonable prices (somewhere between free and a few bucks). Consequently, in the nine months since the store opened, more than 25,000 apps have been posted for the iPhone and Touch … 6,000 of which are games. And of the top 20 most downloaded paid apps to date, 14 are games.
"Anybody and everybody wants to make games for the iPhone," says Steve Palley, founder of game-review site SlideToPlay.com. "They've got the entire gaming industry's attention."
And that developer support is crucial, says analyst Michael Cai, vice president of video game research at Interpret LLC.  "Some of the large publishers that used to focus on developing for the DS and PSP are shifting a lot of their development resources toward Apple's devices."
On the negative side, the iPhone comes with a monthly service fee of at least $70 (though the phone-free iPod touch does not). And both devices lack traditional gaming controls. No buttons to mash, no sticks to twiddle … it's the kind of thing that leaves hard-core gamers less-than-impressed. Meanwhile, the App Store is so crowded with game options it's often hard to find the gems among the dreck.
But Cai expects the iPhone to get a refresh this year with possible improvements to its processing power, graphics capabilities and memory management — all of which will make it an even more formidable gaming machine.  And Palley believes a premium games section is on the way as well, one that will allow top-tier developers to more easily deliver high-production value games to players for higher price points.
In the end, Cai says, "If you want one device that does everything for you, the iPhone is it … as long as you can afford the monthly service fee." And if you can't afford the fee, there's always the iPod touch, a pricey choice that starts at $229, but a good one for people who want a gadget that does games and much more.
Nintendo DS – for kids, fanboys, maybe you
While Apple's devices excel at being many things to many people, Nintendo has one thing on its mind.
"Our devices are designed to offer the ultimate gaming experiences," says Cammie Dunaway, Nintendo of America's executive VP of sales and marketing
The DS has been the reigning champ of portable gaming for years with Nintendo selling more than 100 million of the handhelds since the launch in 2004. The DS Lite, with its nifty dual-screen setup, offers a touch-screen as well as traditional button and d-pad controls. The new DSi gives a makeover to this formula, adding two cameras and access to the new DSi Shop, an online store where gamers can download affordable and unique little games.
But not everyone is impressed with Nintendo's move online. For starters, the company intends to be far more limiting than Apple when it comes to who it allows to develop for the DSi Shop and what applications are sold there. Meanwhile, millions of DS Lite owners will not be able to access the shop at all.
"They're kind of piecing together this online strategy," Palley says. "I do think aspects of this are a response to Apple, but it looks like something they've tried to cook up in the last sixth months without knowing what they're doing."
Still, says Cai, "I think they are in a better position than Sony to fend off Apple's competition."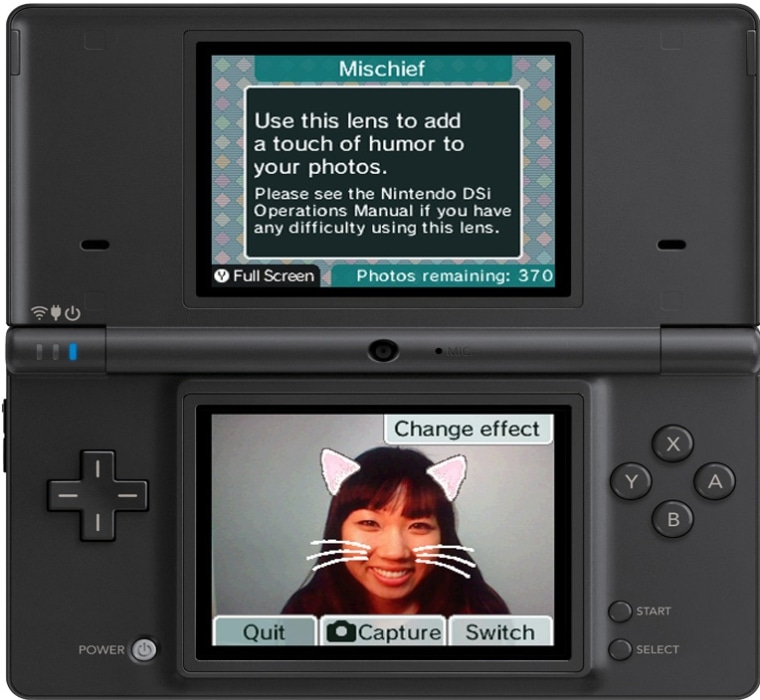 He expects the DS Lite ($130) and DSi ($170) — which are more rugged and less expensive than Apple's devices — to remain the most popular choice for young gamers.
More importantly, Nintendo has this vital sales point:  "They have a lot of their own proprietary games that aren't available anywhere else," Cai says. "So if you want to play the next Zelda or Mario game, you probably want to get a DS Lite or DSi."
Beleaguered PSP wins with hard-core gamers
As for Sony's handheld, Palley says, "I think the PSP is actually in huge trouble.I say that because it's not clear what the PSP's value added is."
Hard-core gamers would argue that the $170 PSP's value lies in the fact that it is a powerful machine that makes console-style gaming portable — one with an expansive screen and traditional game controls as well as music and video-playing capabilities.
But while the DS and PSP both launched around the same time, PSP sales have lagged behind (about 50 million have been sold), and a lack of developer support has left the PSP with a thin games library compared to the DS's beefy one. And though you can transfer games and movies from the PlayStation Network to the PSP, it's nowhere near as intuitive as downloading from iTunes, the App Store or the DSi Shop.
"I think the impact of the iPhone is probably going to be more significant on PSP than the DSi," Cai says, explaining that that Apple's devices tend to appeal to consumers closer in age to the PSP than the DS.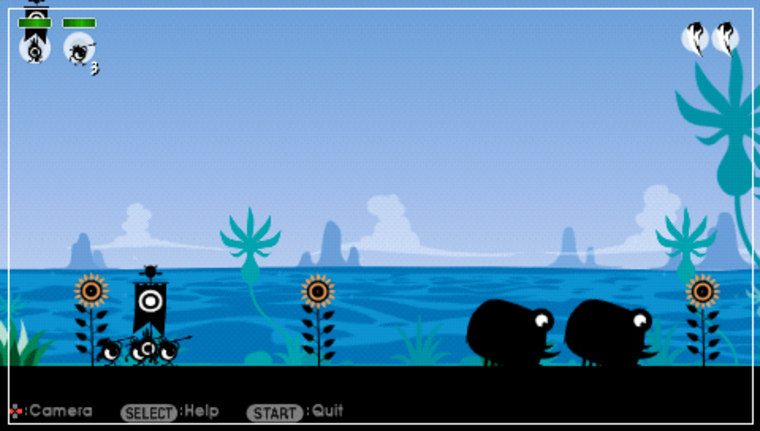 Palley also points out, "Sony is in a weaker position than Nintendo because it doesn't have the same first-party brands and it doesn't have the same install base."
Ultimately though, Cai says, "People who are more demanding about their gaming experience, especially when it comes to racing or sports games, they will probably still prefer a PSP."
Meanwhile John Koller, Sony's director of hardware marketing, insists that 2009 is going to be an excellent year for the PSP. "The software lineup will be the best the PSP has ever had," he says, pointing to upcoming titles like "LittleBigPlanet PSP," "Rock Band Unplugged," and "Hannah Montana." Sony also will be placing greater emphasis on digitally distributing games in the coming months.
And although executives are staying mum on the topic, a PSP with a touch screen is rumored to be on the way, or maybe a digital-download-only PSP.
Let's hope something is in the works, says Cai, "Sony really needs to refresh that hardware sooner rather than later."