At a street naming ceremony last month in Rhode Island, a man cut a garden hose with a knife.

Why a knife instead of a scissors? What happened to the ribbon?

All you have to know is the street name and you'll have your answer.

GINSU WAY.

The man is Ed Valenti, a former advertising executive who, with his partner Barry Becher, sold $50 million in Ginsu knives on infomercials in the late 70s and early 80s.

"There are knives," Valenti said. "And then there's the Ginsu."

The ads showed the kitchen knife's ability to cut anything from tomatoes to hoses to even wood. But that was only part of the sell. Don't forget about that name.

The knives came from Fremont, Ohio, but that didn't quite have the national appeal that Valenti wanted, so he sought to find a word that would instantly make the sharp knives more marketable.

"We thought about Germany for stainless steel," Valenti said. "And we thought about the Middle East for the saber. And we thought about Japan for samurai. We just thought it was intriguing."

There's a reason why Valenti is still being honored some 30 years after the Ginsu became a household name. The Ginsu ads, in many ways, launched the modern-day infomercial, a business that has thrived with the struggling economy. When major advertisers spend less and cable channels have time to fill, advertising rates come down and direct response products come to the forefront. More advertising and a perceived value proposition is why America has fallen in love with products like the Snuggie, the Ped-Egg and The ShamWow! Today, they are part of the $150 billion direct response and infomercial industry.  

But there's nothing low rent about the profits these ads can generate. A company called Telebrands has sold more than 25 million Ped-Eggs and more than five million Doggy Steps. And All-Star Marketing's all-star, the Snuggie, has sold more than five million "blankets with sleeves."

There are also those products that seemingly sell forever. In 1977, the Chia Pet — a ceramic seed-covered ram that grows plant "hair" when watered — began sprouting in offices and living rooms coast-to-coast. Since then, its creator, Joseph Pedott, has sold more than half a million a year.
Pedott's latest Chia is a Chia President. With $500,000 on the line, Pedott pushed Chia Obama to the shelves earlier this month. But four days after it hit the market, Walgreens, its only retailer, pulled it from shelves.
"We received both positive and negative feedback from some customers," Walgreens told CNBC. "But ultimately, senior management made the decision not to carry the product. "

Still, direct response entrepreneurs know they need to come up with cutting edge ideas to develop the next big product. Breaking ground on marketing techniques is as important as the product itself. Maybe more so.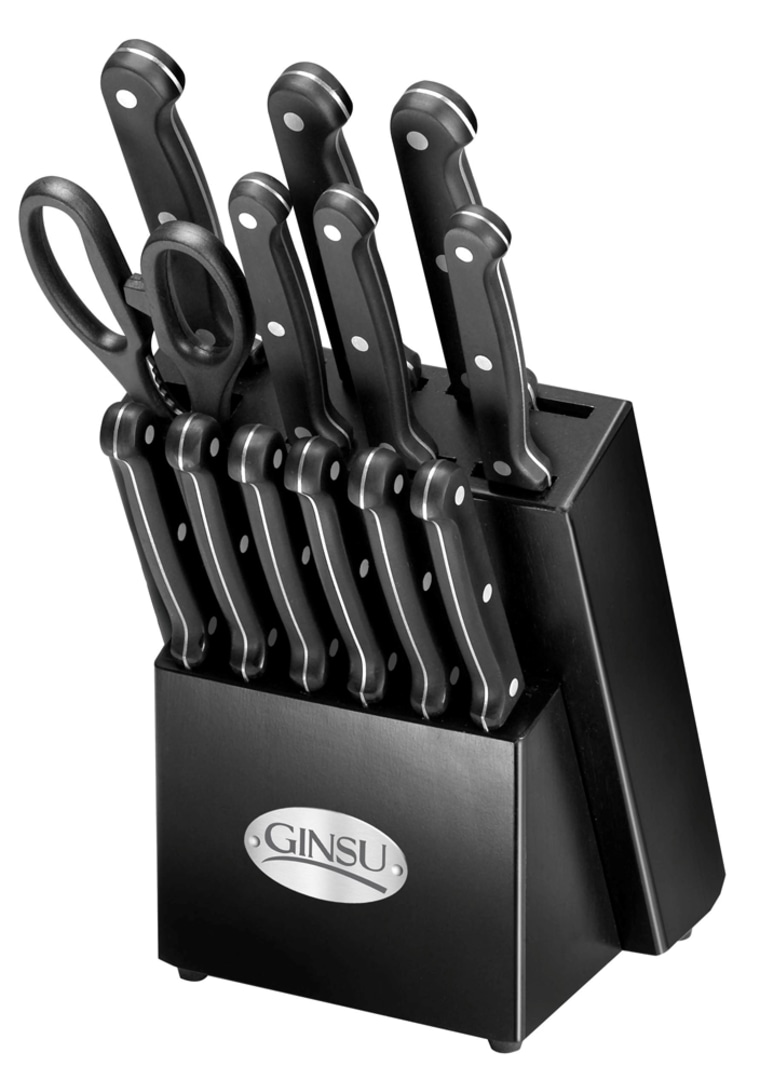 Beyond his knives, for example, Ginsu founder Ed Valenti contributed plenty to what you still hear today. You know, those catchphrases that are intended to grab the attention of the viewer. Valenti is the author of the lines "How much would you pay?" and "But wait, there's more!"
"We wanted to create an offer that was so compelling, so interesting, and yet, as I like to say 'the lot for a little' approach," Valenti said. "I'm sure at the end of the offer, people were confused as to how much they were getting, but it was a lot."

Valenti also says part of the Ginsu's success was the way the original spot was written. He says it took 600 hours to come up with the first 10 seconds, in which the viewer sees a piece of wood and a tomato get karate chopped. There's a reason for this, of course.
"You're watching television," Valenti said. "You may be are half asleep. And all of a sudden, this guy comes on TV and he's karate chopping boards and tomatoes. And you turn off the TV set and you say, 'What the hell is that?'"
Think about the emotional chord that you have to strike to get someone to leave the television set, run over to a telephone, give a perfect stranger on the other end of the phone your credit card number, and then wait four weeks for delivery."
Valenti obviously got plenty of people to call. But he does have one regret that eats away at his Ginsu memories. The Ginsu and the sequel, the Ginsu II, were priced at $9.95 and $19.95.
"I wonder if I would have lost any sales if I had raised the price four cents," Valenti said. "I don't think I would have lost one order. But over the course of Ginsu I and Ginsu II, that's probably $400,000 in additional profit that I didn't get."