/ Source: Forbes Traveler.com
Mention 'trip of a lifetime' and many anglers will picture bonefishing on the virgin flats of Christmas Island or a fly-in trip to pluck grayling from Canadian waters. Unfortunately for most of us, other obligations in life force us to temper where we fish with a healthy dose of pragmatism.
Luckily, doing so doesn't mean settling for a sub-par angling experience. Thanks to vigorous environmental cleanup efforts, many urban watersheds now afford opportunities to sneak in a top-notch fishing trip in between that business trip or family reunion.

The restoration of America's urban fisheries has required conservationists to address the resultant tensions when man and nature abut. "In urban waterways, development—that is, people, cars, shopping malls and highways—place pressure on streams and rivers," says Trout Unlimited spokeswoman Erin Mooney.
"Storm water needs to be managed properly, plans for development must take into account the protection of local rivers and streams, and local residents must act as protectors and watchdogs. Local officials must recognize these waters as community assets and protect them as such."

An excellent example of the delicate balances that must be struck in urban watershed restoration and maintenance is Valley Creek, located just west of Philadelphia in historic Valley Forge. By the early 1990s, Valley Creek had rebounded from PCB contamination to become a Class A trout stream. However, Mooney says, the stream's health began to decline as development in the watershed increased and populations of trout and insects were depleted.
A partnership between the 700-member Valley Forge Trout Unlimited chapter and other community organizations, including colleges, conservation groups, and state agencies, responded to help restore the health of the fishery.
Working with a local quarry to create new methods of waste-water management, and helping rewrite local storm water ordinances, the groups' combined efforts have restored the stream's health, says Mooney. Valley Creek remains no-kill, and offers visitors to and residents of Philadelphia the chance to wet a line during a blue-winged olive hatch and hook into a 20-inch wild brown trout just half an hour from the city.
Massachusetts has a rich fishing heritage, so it should come as no surprise that visitors to Boston can pair the city's rich historical and cultural offerings with a chance to have at a number of saltwater gamefish, including bluefin tuna.
Says Captain John Mendelson, co-owner of Boston Fishstix Guides, "While not for the faint of heart, these magnificent gamefish are available on trips departing out of Boston from July through October, often within view of the city skyline."
These tuna excursions more resemble a hunting trip than what some might associate with an afternoon of fishing. "The fishing is very active and we pursue the fish visually, searching for tuna feeding on the surface. The hookup is only half the battle as the fish fight incredibly hard, and weigh between 50-150 pounds," says Mendelson.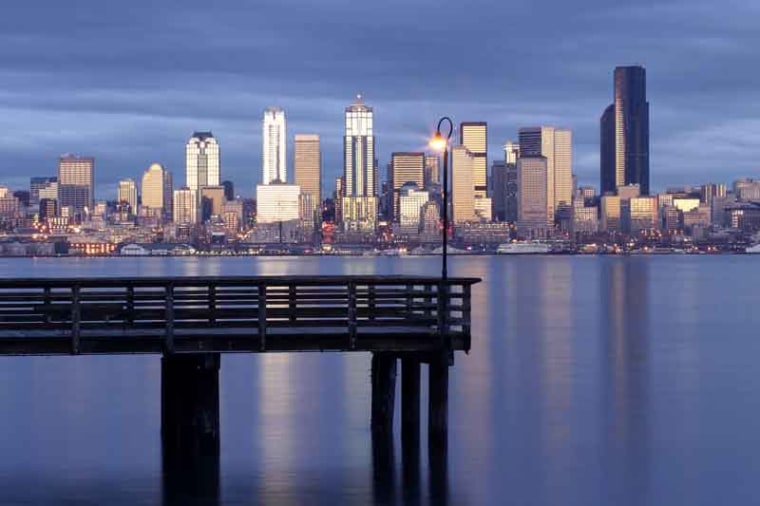 Mendelson points out that, much like Valley Creek, the fishing in and around Boston Harbor has benefited greatly in recent years from collusion between various public and private groups. He specifically cites a state-of-the-art, multi-billion dollar Deer Island Waste Water Treatment Plant for resuscitating the health of the fishery.

"The harbor is now a terrific nursery for juvenile fish, which attract many gamefish in the spring and fall," says Mendelson. "A testament to the cleaner harbor waters was the arrival of a juvenile humpback whale a few years back, that spent the better part of April feeding on river herring and frolicking just feet off the runways of Logan Airport."


You don't even have to be on a coast to find an abundance of great urban fishing opportunities. Visitors to land-bound Phoenix would be well advised to pack their rods as well as the golf clubs.
"Thirty minutes out of town is Lake Pleasant, a 10,000-acre desert lake, which is home to fantastic largemouth bass and striper fishing," says Ben Koller, an owner and lead guide at The Hook Up Outfitters. "People come from around the world to fish Lake Pleasant." Visitors to Phoenix also have a chance to pursue rainbow and brown trout on a fly rod in the high country streams running through the Sedona area 90 minutes outside of the city.
For something a bit out of the ordinary, Koller suggests going after carp on a fly rod. "Within the city of Phoenix proper there are dozens or urban lakes and community lakes that offer good carp fishing, both with a fly and conventional gear," he says. "Fly fishing carp has become a huge deal within the fly-fishing community, due to their availability, and brute power when hooked."

Koller points to two stresses on the health of the Phoenix area's fisheries. The first is the possibility of overfishing and depleting fish populations. "Catch and release practices and conservation are happening at grassroots levels," he says, but adds there is a need for more wide-reaching efforts promoting the catch-and-release ethic.

The other major threat facing Phoenix fisheries is, not surprisingly for bodies of water in the desert, water levels. "We've battled through droughts constantly, and have seen some very low waters and even completely dry lake beds," he says. "However, currently all of our reservoirs and lakes are at full capacity, so the outlook is good, as long as the water usage downstream doesn't dramatically change."
Water usage has impacted city fishing opportunities in San Francisco differently, via the law of unintended consequences. Demand for water in the state has been met by diverting water from the Sacramento River, with disastrous consequences for salmon in the region.

"The failing ecosystem, lack of feed, and minimized brackish water in the estuarine system gives less support to the salmon smolts and other juvenile fish that use the estuarine area where River meets Bay," says Allen Bushnell, owner of Santa Cruz Kayak Fishing, fishing writer for the Santa Cruz Sentinel, and co-host of "The Let's Go Fishing" radio show.
"With less fresh water coming into the Bay, the brackish area is shrinking, and with less acreage in brackish a percentage of young fish likely find themselves in salt before their systems are up to the task." Translation? For the first time, there is no salmon season this year in California.
There's a silver lining in this cloud. With more salt water to inhabit, and thanks to regulations forcing commercial dredge boats farther off shore, this is a banner year for California halibut. "This year especially the skippers in San Francisco Bay have noticed halibut in a broader area than in years past," says Bushnell. "'The halibut are everywhere!' is a quote I've heard often this year."
Smaller than their 300-pound Pacific halibut cousins, these California halibut offer an excellent fishing challenge and, some would argue, are better table fare.
Numerous guide services operate out of the San Francisco Bay, on both head or party boats and more intimate four-to-six person charters. But for a truly unique afternoon, and to get up-close and personal with your prey, join Bushnell hunting from a kayak. Fishing from sit-on-top kayaks, his trips typically begin before dawn and are half or full day excursions depending on water conditions and the weather.
Movement and live bait are two essentials to fishing for flatties, says Bushnell. Drifting with the current or paddling when there is none, he recommends fishing live bait, typically anchovies and sardines, close to the bottom.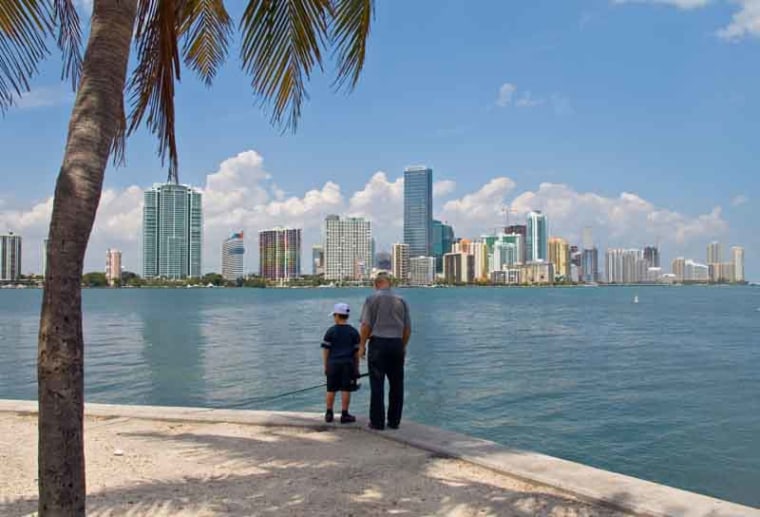 One other tip after boating your fish: "Be very sure the fish is tied down," he says. "Flatties have a tendency to go ballistic long after you thought they were dead." And that's a dicey proposition when you're sitting six inches above the water.

In addition to getting in some exercise and fishing in an ecologically responsible way, hunting the San Francisco Bay for halibut offers a view that can't be beat. "It is indeed possible to catch the barn door while enjoying a view of the Golden Gate Bridge," Allen says.

Bushnell is quick to remind that the expanded range of halibut in the Bay area is at the expense of the health of the region's salmon fishery, the restoration of which will be no simple task. "For salmon recovery we need less water diversion, shutdown of the agriculture pumps that kill millions of salmon fry and smolts, and a general clean-up of the Sacramento River system," he says. "Primary is more water and less pollution."

Ultimately, the restoration of salmon is going to depend on the sort of cooperation between public and private stakeholders that has revived the health of fisheries elsewhere in America, and has made it possible for an enterprising angler to find a little bit of adventure and wilderness right in his or her backyard.