For Alla Weinstein, the ocean's not dark blue, it's green — as in profits, jobs and environmental friendliness.
As CEO of a company developing an offshore wind turbine, she's busy trying to line up investors and permits, and envisions a day when her industry provides electricity to millions of homes and jobs for tens of thousands of Americans.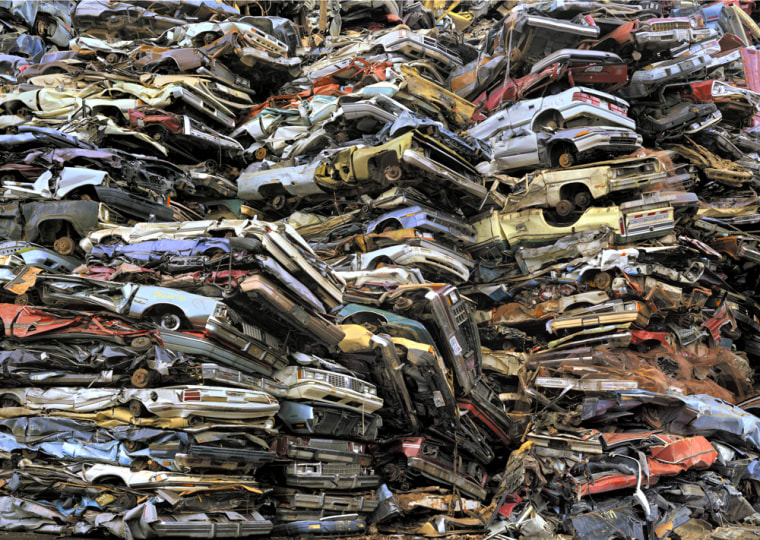 Weinstein is among 1,300 people who responded to msnbc.com's latest Gut Check question: Do you support President Barack Obama's push for "green jobs?"
Some people are skeptical that government will be able to lead the drive to create green jobs, even with billions of stimulus dollars at its disposal. Others are afraid there won't be opportunities to train for the jobs, or that the emerging industry will fail, leaving workers who invested in new skills among the millions of Americans already unemployed.
But others are as bullish on green jobs as Weinstein. People like David Bass, who pursued such a job after leaving the Army. And Jeff Schwede, who was laid off by United Airlines and is starting a new career in the renewable energy industry.
In truth, the prospects for green industry are as complicated as these diverse views. Despite the hundreds of millions of dollars the government wants to pour into the infant industry, not everyone starting a green company will qualify for money. And skills don't guarantee a job.
Obama's task force on improving the lives of America's middle class defines green jobs by three criteria: They help the environment; they pay better than service jobs; and they are available to anyone with the right training.
But a task force report says that right now, two obstacles are dogging potential employers and workers: financing and training.
Finding funds
Weinstein, who co-founded Seattle-based Principle Power Inc., knows all about financing issues. To her disappointment, she's discovered she might not be eligible for any of the $6 billion included in the federal stimulus package to help banks finance green companies.
The money will be used as a guarantee that banks will recoup their investments if they lend to clean energy projects, a strategy the Obama administration estimates will leverage $75 billion in new investment.
Weinstein was excited about the loan guarantees until she read the fine print. To qualify for a share of the money, companies must have a working prototype of their product, which Principle Power does not yet have. "Oops, we don't fit in," she recalls telling her staff.
Weinstein laughs at the prospect of finding a  private investor in this struggling economy. But she says strategic investors — companies that make components for larger projects like the wind turbine her company wants to manufacture — have shown interest.
So startups like Principle Power face a huge challenge in moving from research to production.
"How do you breach that valley of death?" Weinstein asks.
Building skillsThe federal government has not done any recent studies on the growth or potential for the green industry. In a report, the American Solar Energy Society said the industry grew steadily through 2007, when jobs related to energy efficiency and renewable energy stood at 9.1 million, 600,000 more than in 2006.
The report predicted that by 2030 those two sectors will employ 16 million people, and that aggressive government policies could boost the number to 37 million people — 17 percent of the total U.S. workforce.
Some American workers have embraced the potential, but, like many companies, they also face challenges.
Schwede of Medinah, Ill., a Chicago suburb, was laid off from United Airlines last year after nearly 24 years on the job, most recently managing 1,200 people as cargo operations manager at O'Hare International Airport.
But change came easy for Schwede. "I jokingly advised my co-workers that I would be raising free-range chickens and pursuing geothermal energy," he said.
Schwede wound up taking classes on selling and installing solar, wind and geothermal products. Now he expects to venture into geothermal, managing crews that install pumps in backyards to heat and cool homes using the stable 58-degree temperatures just below the surface of the Earth. "I feel like I'm riding a wave," he said.
But not everyone is convinced that a green industry will provide the opportunities so desperately needed by America's jobless.
"I would relocate for a green job; however, I believe employers are going to take the same attitude on age and previous work experience," wrote Daniel Reichlen of Bradenton, Fla. "I'm 56, out of work since 7/08."
Reichlen said he's exhausted his jobless benefits and is on the brink of losing his home to foreclosure. "Where is my bailout or opportunity to work?" he asked.
With help from $500 million in stimulus money, community colleges and vocational schools have stepped into the breach to provide training for the thousands of new jobs the environmental industry is expected to create — from wind turbine technicians to solar panel installers.
While there are no firm numbers, more schools across the country are offering training for green jobs, said Norma Kent, a spokeswoman for the American Association of Community Colleges.
"Some jobs, like training for wind turbine technician, are new and growing," she said, "but in many instances, the colleges are incorporating green elements into existing programs; i.e., horticulture
becomes greenscaping; construction management incorporates green approaches; HVAC (heating and air conditioning) includes training on how best to make the systems energy conserving, etc."
At Wilson Community College in Wilson, N.C., electrical students assembled, wired and installed solar panels and a small wind turbine on a roof at the school, Claudine Brown, the coordinator for classes on sustainability, wrote to msnbc.com.
Now the college is working with a wind turbine manufacturer to apply for a grant to create a training center for renewable energy technologies, she said.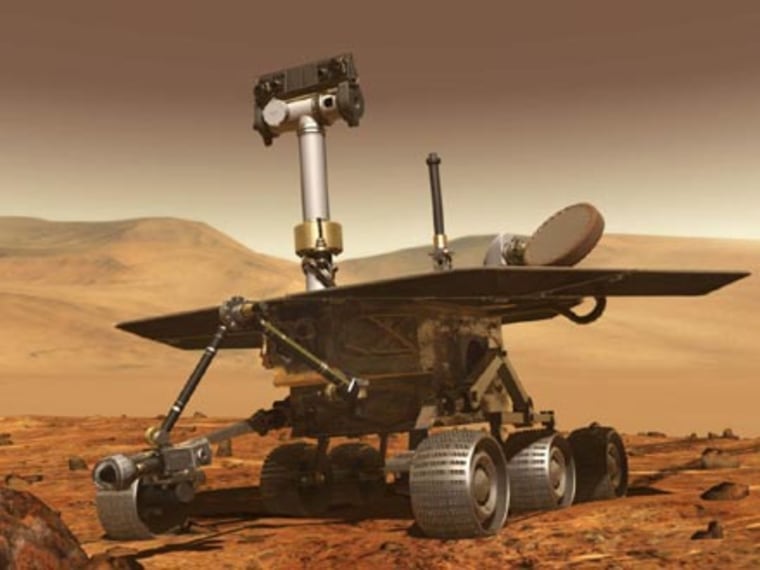 But some green companies, such as Pacific Solar Radiant of Santa Cruz, Calif., say they need those workers now, not in the future.
"Our phone is ringing off the hook," marketing director Beth Shady told msnbc.com. "So what's our problem? Not enough qualified employees to install our systems."
The company, which installs solar home heating systems, has 14 employees and hopes to have up to 100 within five years.
"We look for qualified workers through the building community, the plumbers union and we advertise on CraigsList," Shady said. "Our field workers need to have the skills of a journeyman plumber."
But for some, skills don't guarantee jobs.
But there's another side to the job story, and Bob Brown of Loveland, Colo., can tell it. Brown wrote msnbc.com: "I was laid off a year ago in November and went to work for a 'green' company," only to be laid off again, this time by a company that sprays foam insulation into homes.
"People were not willing to spend an additional $5,000 on a $500,000 home" to properly insulate, he said, "when the additional investment would pay for itself in three-four years and continue to generate return after that."
"I truly feel that people are so worried about the economy that they won't buy anything 'better' if it does not cost less," he said.
Paul Handley said he works for a construction company that has adopted standards set by the U.S. Green Building Council,but that potential clients are balking because the criteria, which range from using recycled material to lowering energy use, add to costs.
"I do know that if we as a society don't make the effort to embrace a new way of thinking and approaching the way we do almost everything, that it won't matter what Obama does," said Handley, of Palm City, Fla.
Scared about shifting jobsFor some, the current economic uncertainty makes it risky to choose a green job at a startup over a traditional job.
David Bass of Auburn, Calif., said he took solar installation classes before leaving the Army "to be part of the green technology revolution."
But then, with concerns about job security and stability for his family, he passed over a job with a biodiesel startup to work for a county water district.
Bass hopes to help buy cleaner vehicles for his new employer so he feels he's still making a difference.
"My son deserves a better world, our vets deserve a job that elevates them, fulfills their patriotic spirit," he said. "Americans are ready to keep the money at home and not send it overseas. Hopefully everyone, including those still refusing to believe, will participate in this revolution."
Despite the funding challenges and other uncertainties of starting a new company, Weinstein remains undaunted.
She said people who will succeed in a new industry such as environmentally friendly jobs are risk-takers.
Weinstein spent 20 years in the aviation industry before the uncharted territory of green jobs beckoned.
"For me it is a necessity — I thrive on the unknown," she said.