/ Source: The New York Times
As of Monday, gay couples will be allowed to marry in places like this small town that once served as the background for Grant Wood's "American Gothic," the painter's famous depiction of stern, traditional Midwesterners.
Many people, even some who live here, cannot mesh their plain-Jane image of Iowa, a state that sits so sturdily in the middle, with the front lines of the same-sex marriage debate.
"To be honest, I would rather not have it in Iowa," said Shirley Cox, who has spent most of her 84 years in this old railroad town. Ms. Cox said she had always been proud to tell people what state she was from, but now was not so sure.
"But the thing is," she went on, "it's really none of my business. Who am I to tell someone how to live? I live the way I want, and they should live the way they want. I'm surely not going to stomp and raise heck and campaign against it."
This reluctance to interlope in the lives of one's neighbors — "a very Iowa attitude," in the words of one local political scientist, derived in part from the state's rural heritage — may help explain how Iowa finds itself in this moment. Add to that individualistic sensibility the state's current political alignment and its little-known, pioneering legal past on once similarly volatile questions, like segregation and the role of women, and suddenly it seems far less surprising to outsiders that this could happen here in the seemingly endless, rolling acres of cornfields.
"People may think of us some other way," said Paul Lasley, a sociologist at Iowa State University, "but in the main, it is tolerance — not always support, but tolerance — that has really been the weave and warp of Iowa culture.
"Understanding the culture of Iowa is understanding that many of us are descendants of people who were once denied liberties in their home countries."
This month, the Iowa Supreme Court found a state law banning same-sex marriage to be a violation of the state Constitution, in essence deeming the practice legal, as of this week. Iowa will be one of three states, and the only one far from the coasts, to allow the marriages. (A fourth state, Vermont, will permit same-sex marriages come September. California did, briefly, until voters rejected the practice in November.)
In Des Moines, the state capital, observers of the court said the unanimous decision surprised them. Mark S. Kende, a law professor at Drake University, said he had viewed these justices as "more a lawyerly court than left-leaning or willing to stick its neck out on something like this."
Five of the justices were appointed by Democratic governors; the remaining two, including the author of the opinion, Justice Mark S. Cady, were chosen by a Republican.
"One doesn't want to psychoanalyze the court," Mr. Kende said, "but you can see how they drew on the heritage of Iowa in the area of equality and seemed to see their own decision in that context."
Indeed, in the opinion itself, Justice Cady cited instances when the justices' predecessors made rulings involving civil liberties before courts in other parts of the country did, and, in sometimes soaring language, placed the question of same-sex marriage against that backdrop.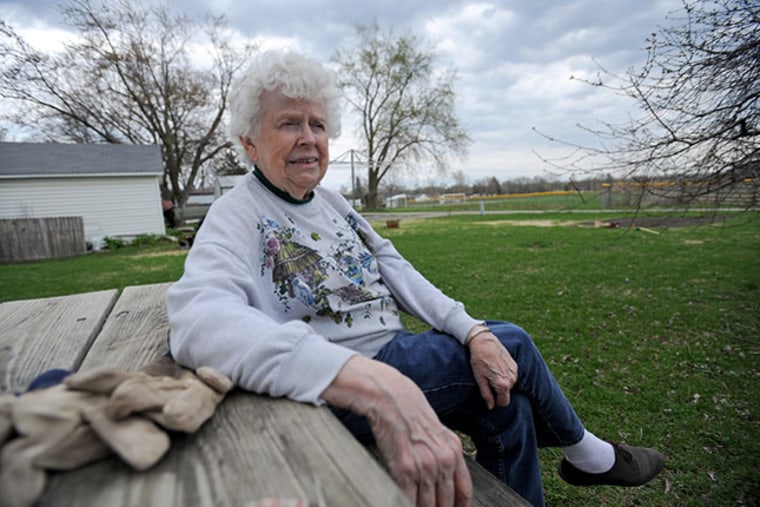 In 1839, the Supreme Court for what was then the territory of Iowa refused to recognize a slave as a possession, years before the United States Supreme Court would rule in an opposite fashion, against Dred Scott. In 1868 and 1873, the court issued rulings favoring desegregating schools and public accommodations, almost a century before the United States Supreme Court heard Brown v. Board of Education. Iowa was the first state, in 1869, to permit women to practice law.
But no legal ruling, people here say, should be seen to suggest that most Iowans favor same-sex marriage. In fact, a poll last year by The Des Moines Register found that 62 percent of Iowans believed marriage should be only between a man and a woman, while 32 percent supported same-sex marriage, and 6 percent were uncertain.
"This was about the opinion of those seven justices and does not at all reflect some sea change," said Bryan English, a spokesman for the Iowa Family Policy Center, which opposes same-sex marriage and is urging Iowans not to allow the court to have the final word.
Iowa is often noted for the homogeneity of its residents: mostly white, mostly church-going, mostly of European ancestry, and mostly born and raised here. But there is no single mind-set on marriage.
In this southeastern Iowa town, where the house Wood painted in 1930 is the subject of banners and a visitors center but is also vacant and for rent, many residents groaned, grimaced or offered thumbs-down signs when asked about the arrival of same-sex marriage. Some said their religious views simply ran counter to the idea; others said they were dismayed by high school students here who now seemed comfortable, even boastful, they said, of having same-sex relationships.
"In the smaller towns like this, people are still walking around going, What happened?" said Dan Durflinger, 53. "The farmers? They hate it."
But in Iowa City, a university town known for liberal politics, people spoke of the ruling as the latest evidence of Iowa's pattern, however overlooked around the nation, of openness.
Some pointed to Iowans' acceptance more than a century ago of utopian societies, like the Icarian movement in Corning and the Amana colonies, and their willingness to grant safe passage to Mormons on their way to Utah.
And it was Iowa, with a population that is less than 3 percent black, that gave Barack Obama his first caucus victories last year, and then favored him in November (as did Wapello County, home to Eldon, where Mr. Obama won 56 percent of the vote).
Though the marriage decision came only from the court, Iowa's political leadership has increasingly shown signs of support for it, a factor that may have played a role in gay rights groups' decision to challenge the state's ban in the first place.
The ruling could in essence be undone with an amendment to the Iowa Constitution, of the type about 30 states have already passed. So far, though, efforts in recent weeks by Republican lawmakers to urge such a change — a process that, in Iowa, would take at least two years, two votes by state lawmakers and approval by voters — have been blocked by the Democrats, who only recently gained majorities in both chambers.
Even Gov. Chet Culver, a Democrat who has long said he believes marriage should be between a man and a woman, now says he will not push for an amendment to reinstate a ban that the State Supreme Court deemed discriminatory.
Republicans say they will focus on marriage in coming elections (including retention votes on the Supreme Court justices), and potential opponents to Mr. Culver in 2010 have already begun promising to end same-sex marriage. At least one Republican lawmaker is calling on the state's 99 county recorders to refuse to accept same-sex marriage license applications, and others are urging judges and magistrates to decline to marry such couples.
Left unanswered is whether the marriages will ultimately energize Iowa voters or will be forgotten by the next election.
"I don't think it's right," Jeni McCubbins said as she grilled a sandwich inside EJ's Memories Ice Cream in Eldon. "But it's a little like getting married itself, you know? If you think you're going to change someone, you're wrong. So I'm better off to leave well enough alone on this."
This article, Same-Sex Ruling Belies the Staid Image of Iowa, first appeared in The New York Times.