/ Source: Forbes Traveler.com
Some of the most compelling places in Canada may never top a "best of" list, or even rate much of an entry in a guidebook. But the fact that lesser known destinations such as British Columbia's Gulf Islands, with their bucolic setting and Mediterranean-like climate, don't pull in the crowds the way that Banff or Niagara Falls do, can make them even more enticing.
"It's the discovery of something unexpected — and extraordinary — in some of the most unlikely places that brings people back," explains Carla Mont from Tourism B.C.
Popular tourist destinations are just that — well known and often over appreciated. But award-winning travel writer Amy Rosen says some of her best travel experiences have happened when she's headed into the unknown, "I look at a map, find a place I've never been and then I look closer."
Rosen says she discovered one of her favorite Canadian places after a floatplane journey into the heart of the Yukon's Ruby Range Mountains took her to the secluded Tincup Wilderness Lodge. "It had everything — beautiful scenery, amazing food, quirky characters ..."
Rosen says it's the people who can make remote places interesting, "Everyone has something to say. They love where they live and want to show it off."
Canada welcomes more than 17 million visitors a year. But with 90 percent of Canada's population living within 100 miles of the U.S. border, most visitors don't venture very far into the hinterlands. Part of a visitor's challenge is choosing where to go in the vast 3,851,809 square mile country. But the other challenge seems to be going home again once they've found that special place.
Michael Tavares and his partner Neil Hisgen immigrated to Canada to restore and manage the historic MacKinnon-Cann Inn in Yarmouth, Nova Scotia.
He says finding that one off-the-beaten-path gem is easier when you know what you like: "My friends know I'm interested in architecture — so they insisted I would love the heritage streetscape of Yarmouth."
Tavares says he may never have stumbled across the old seaport on his own, but the vibrant community with its eclectic mix of Acadian heritage and contemporary artisans was exactly what he was after, "it's diverse and culturally unique."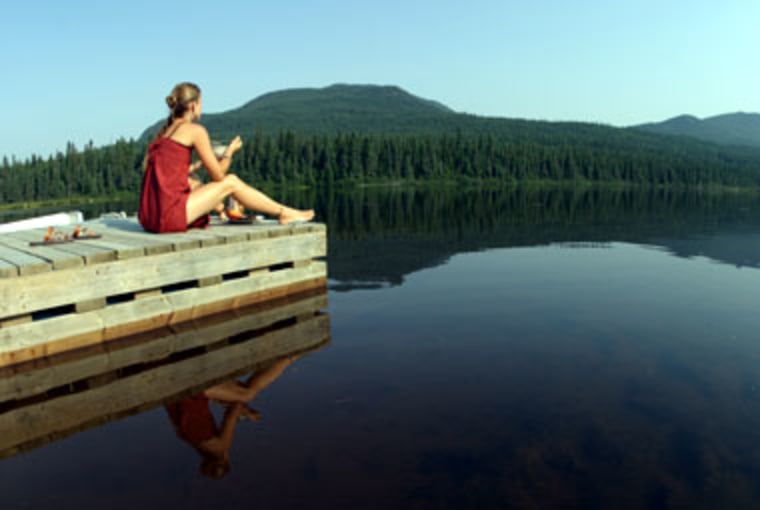 While Tavares suggests that culture-loving visitors head to Yarmouth and the Acadian Shores, Steven Cipes from Summerhill Pyramid Winery says wine-lovers should travel to Kelowna, in B.C.'s Okanagan Valley.
Set in a unique desert environment, this agricultural region hugs the shores of Lake Okanagan while the Monashee Mountains rise as backdrop. The region's 170 or so wineries produced an estimated 13,394,757 liters of wine in 2007 with Pinot Noir, Riesling and ice wines all gaining international acclaim.

Cipes says he left his native New York City after he found Kelowna, a place that he believed would be the perfect location to start an unconventional winery based on his theories of aging wine in a pyramid. Cipes explains that it's interesting for travelers when they visit a place where locals are taking risks and are passionate about following their dreams.
He says, "There's a feeling of possibility when a place is still being defined." Take a look at 10 places that have yet to be defined by the average traveler.