With the economy in the dumps and swine flu in the headlines, many people are probably thinking about sticking close to home this summer. But that isn't keeping online travel booking services from coming out with ads and promotions aimed at getting people to hit the road.
Since travel deals differ only by a few dollars, online travel companies have to somehow differentiate their sites and offers. Expedia, Orbitz, Travelocity and Priceline are duking it out with ads and promotions.
For example, Travelocity, a company that touts its customer service and guarantees in its ads, is rolling out new broadcast spots to inspire people to plan weekend getaways. The ad features a young couple on a "Mission Impossible"-like quest to get away from the house and kids and into a peaceful hotel for a weekend. Another company, Priceline, is airing TV commercials in which pitchman William Shatner, as the "Negotiator," encourages people to haggle for better deals. In one spot, Shatner drops racy pick-up lines to get a hotel clerk to lower her fees. "You're so naughty," Shatner tells the clerk after she lowers the fee from $299 to $99 a night.
Expedia, meanwhile, slashed service fees for its Web site—used to book airplane seats, hotels and rental cars—in April. (The company is perhaps category's largest advertiser; it spent $139 million on ads last year, according to TNS Media Intelligence.) Competitors Orbitz and Travelocity quickly followed suit. Customers can now save, on average, $7 a night on a hotel by booking through those services.
This, however, costs the travel companies, which make their money on surcharges and are already feeling pinched by the economy. Expedia said on Thursday that its first-quarter net income fell 20 percent to $39.8 million on revenue that fell 7.6 percent to $635.7 million.
Orbitz changed its marketing pitch as soon as the economy cratered last fall; the Chicago company rolled out a "Price Assurance" promotion that promised customers refund checks if airlines or hotels lowered rates or fares after they had booked an airplane seat or a hotel room. "If you buy a ticket and someone else buys a cheaper ticket after you, you'll be reimbursed for the difference," says Orbitz spokesman Brian Hoyt, adding that the company would "rather spend our money on our customers than buy ads on "American Idol"."
Not to be outdone, Travelocity launched its own "assurance" program shortly after Orbitz—but just with vacation packages. Considering the unlikelihood of two people booking the same exact flight and staying at the same exact hotel when creating a package, it's really just a clever marketing scheme—one that won't cost it a lot of money—says Carroll Rheem, a director at travel research firm PhocusWright.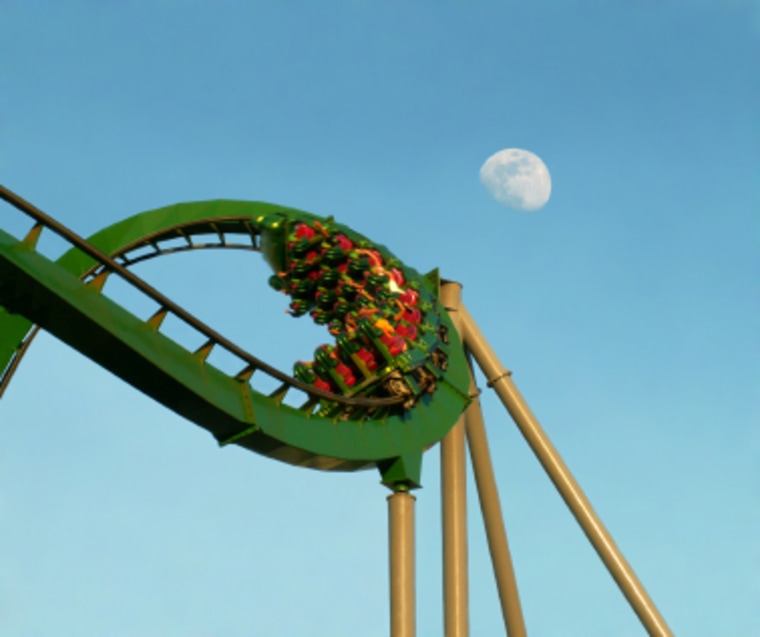 Executives at the online travel companies say they hope that wooing customers now when they're tightening their purse strings will mean that these same customers will return when they are willing to spend more money on travel. Travelers tend to compare prices on at least three outlets before booking flights or hotel rooms on their preferred site, says Victoria Treyger, Travelocity's CMO. "When they actually sit down to book, they go to their preferred site."
The marketing war is likely to escalate now that there are more travel search engines, such as Kayak.com and Travelzoo's Fly.com, that make it easy for customers to compare deals offered by these big online travel companies and smaller fry in snapshot comparisons. More travelers will become aware of these sites when they start advertising more aggressively. Kayak, for one, will launch a national branding campaign with TV spots and print ads by year's end.
Airlines have chimed in with more Web-exclusive deals in the past few weeks, says Tom Parsons, founder of travel site BestFares.com. Business is down for the industry now, he says, but with Jet Blue offering $29 flights and competitors racing to match them, it may not be long before it'll pick up again. "I've seen airlines throwing in everything but the kitchen sink on airfare specials," Parsons said.