/ Source: Forbes Traveler.com
This Mother's Day forgo the standard flowers and brunch. Been there, done that. Instead, give your wife or mother something special, like a wild ride in a real IndyCar or a stay at a desert dude ranch in Arizona. Let's face it: The usual is boring, so whether she's into skiing or shopping, spice up the holiday with a trip tailored to Mom's personality.

Being a mother is tough—and tiring. Help her relax with a stay at an intimate New England hideaway like Twin Farms in Barnard, Vt. Serenity reigns at this low-key yet luxurious country estate.
Mothers can unwind from hectic days of never-ending laundry and raucous carpooling by picking wildflowers on the farm's 300 acres, receiving a much-earned massage or simply reading by the fireplace. And with just 20 rooms, Twin Farms has a much more toned down hum of activity than is found at other resorts.
"Dinner is the way people reward themselves at the end of the day, whether they've been doing everything or nothing," says marketing manager Anne Black Cone. Twin Farms guests enjoy dishes like roasted guinea fowl with truffled cauliflower and grilled monkfish cheeks with pearled couscous while sipping wine from the resort's 26,000-bottle cellar.

If, however, your mother or wife likes big city bustle and would rather gather Jimmy Choos than Johnny Jump-Ups, treat her to the Style at the Park package at Chicago's Park Hyatt.
Fashion-focused moms will be paired with a personal stylist to advise them on the latest trends. After a full fashion consultation, the stylist will accompany her on a customized shopping tour, avoiding the overcrowded mall scene and opting for small high-end shops and design houses, explains public relations manager Stacey Freshour.

Not only will Mom receive VIP treatment at the shops, the amenities at the Park Hyatt Chicago will also make her feel like a queen. After a day of browsing the boutiques, moms can relax in a bubble bath drawn by a personal butler, who will also unpack her luggage and press her clothing. After all, no mom should have to pick up an iron on a holiday weekend devoted to her.
Yet some moms would rather be outside and maybe even hitting the slopes. If your mom prefers outdoor adventure, head to The Resort at the Mountain in Welches, Ore. Winter sports-loving guests at the resort, located in the shadow of Mt. Hood, can run moguls even during the throes of spring.
Skiers and snowboarders can tear up the trails over Mother's Day weekend at nearby Timberline Mountain, which has the longest ski season in North America.
If Mom has had enough of that white stuff, she can seek out some green at the resort's 27-hole golf course and even get lessons if her swing is a little rusty. Sporty moms have the option of playing volleyball, renting a bike or even taking a horseback ride. All that outdoor adventure might prove a bit tiring, so later Mom can rest her sore muscles with a nice sweat in one of the spa's steam rooms.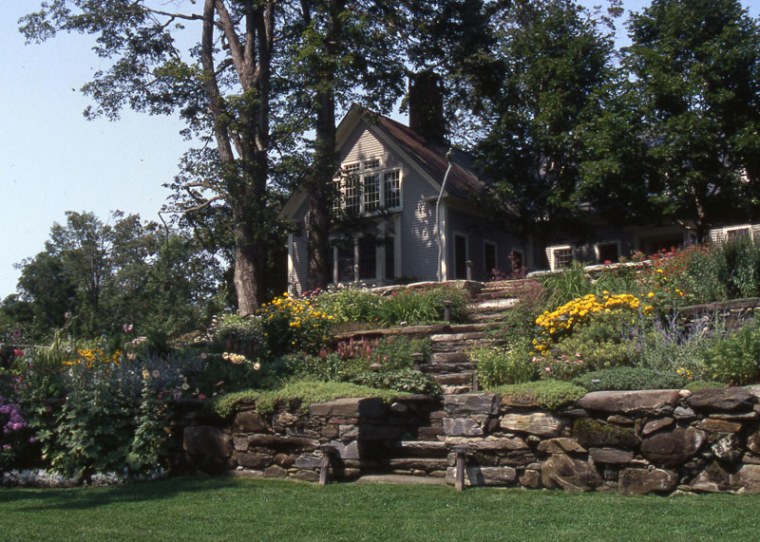 If she's more of a Southern belle than a ski bunny, bring her to The Rosewood Mansion on Turtle Creek, the only five-star hotel in Texas. At just five minutes from downtown Dallas, the 143-room resort maintains a sense of privacy.
"We are most known for our residential quality," says the resort's Stephanie Hutson. "Staying here feels like coming home." Indeed, the mansion's backyard-style heated pool and pet-friendly policy make the place feel homey—without the work.

Mom's every wish will be taken care of by The Rosewood, which has a staff to guest ratio of 2 to 1. "Service is our number one priority," Hutson explains.
The hotel's superb concierge service can get front row tickets to the Texas Ballet Theater, or, if you bring the kids, they can even send a car to pick McDonald's for a Happy Meal fix. Meanwhile, moms with a more refined palate than their child's can savor the chef's creations at The Mansion Restaurant, named by Esquire magazine as one of the 20 best new restaurants in 2008, which will be serving a traditional Mother's Day brunch.

Whatever the family matriarch's interest, there is a unique getaway out there for her. So give her a weekend that will let her know she's appreciated—and loved—by taking her somewhere she will love.