/ Source: The Associated Press
Some Supreme Court prospects have extensive corporate holdings, including shares in Fortune 500 companies such as General Electric and Microsoft and stock in a manufacturer that recalled lead-paint-coated "Flush & Sounds Potty" toilet seats.
Since businesses often land in court, a case involving a company in which a justice has financial ties could be trouble. If chosen for the high court, some potential nominees might have to step aside from certain cases or unload stocks to avoid ethical conflicts between their official duties and personal financial interests.
Among stocks held by people mentioned as President Barack Obama's possible picks to succeed retiring Justice David Souter:
Appellate Judges Diane Wood and Kim Wardlaw have reported they have stakes in Whole Foods Market Inc. The upscale grocer won permission from a federal appeals court in Washington in 2007 to buy rival organic grocer Wild Oats Markets despite the Federal Trade Commission's argument that the deal would stifle competition. To settle the commission's claims, Whole Foods agreed this year to sell several stores.

At least five Supreme Court prospects have disclosed stock in Zimmer Holdings Inc., a maker of artificial hips and knees that was investigated by federal prosecutors over allegations it paid doctors who used the products. Charges were dropped after Zimmer agreed to pay a fine and undergo monitoring.

Wardlaw's holdings have included shares in Microsoft Corp., the software giant targeted by a Clinton administration antitrust lawsuit; Tyco International Ltd., whose former chief executive and chief financial officer were sentenced to prison for grand larceny, conspiracy, securities fraud and falsifying business records; and Time Warner Inc., General Electric Co. and The Walt Disney Co., whose Hollywood studios are suing RealNetworks Inc. over its DVD-copying software.
Federal judges generally are supposed to avoid taking part in any proceeding in which they have a financial stake, regardless of how small. In some cases, they may take part if they get rid of the stock in question. Stocks held by mutual funds or common investment funds don't
pose conflicts unless the judge takes part in fund management.
Past court conflicts
It's not a new problem. Over 24 years, former Justice Sandra Day O'Connor stepped away from more than 700 decisions in which she had potential financial conflicts. Many others on the court with substantial wealth have opted for blind trusts, mutual funds or other investment vehicles with fewer dangers of conflict.
Just last year, three justices' stock holdings and the job of another justice's son prevented the court from hearing a case that accused dozens of businesses of violating international law by assisting South Africa's former apartheid government. The companies and the Bush administration wanted the court to intervene. Because four of the nine justices sat out, the court's only option was to uphold an appeals court ruling that let the lawsuit proceed.
Three of the judges could have taken part in the case if they had sold the investments in question. A 2006 law lets federal judges sell shares of stock and put the money into mutual funds and other investments without immediately having to pay capital gains tax.
Disclosed assets
Several of those considered in contention for a Supreme Court seat have substantial assets.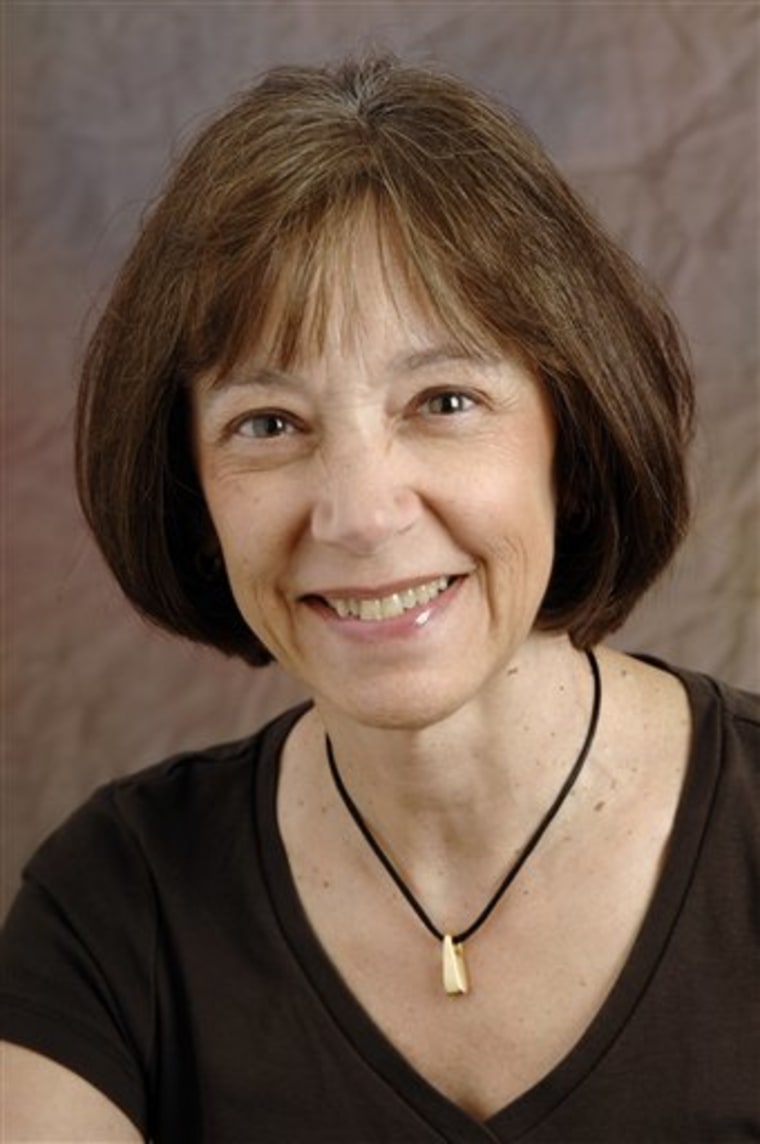 Those disclosing Zimmer stock include Wood, a judge on the 7th U.S. Circuit Court of Appeals in Chicago; Merrick Garland, a federal appeals court judge for the District of Columbia; Sandra Lynch, chief judge of the 1st U.S. Circuit Court of Appeals in Boston; law professor Cass Sunstein; and Wardlaw, a judge on the 9th Circuit Court of Appeals in Pasadena, Calif. Wardlaw reported up to $50,000 in Zimmer stock, while Wood, Sunstein and Garland each reported up to $15,000. Lynch didn't give her stock's value.
Lynch had roughly $7.5 million to $33 million in assets. Corporate stock listed in her financial disclosure report last year included PepsiCo Inc., Johnson & Johnson, American Express Co., UnitedHealth Group Inc., mining conglomerate Rio Tinto, Google Inc., Kraft Foods Inc. and General Electric Co.
Wood reported up to $15,000 in stock in RC2 Corp., an Illinois-based company whose products include toys and child-care products. Working with the federal Consumer Product Safety Commission, the company in 2007 voluntarily recalled several products that had lead in the paint, including two styles of its "3-in-1 Flush & Sounds Potty" toilet-training seats and five toys from its Thomas & Friends wooden railway product line.
Wood reported up to $250,000 in Whole Foods stock and up to $15,000 in Sun Microsystems, which was a top supporter of the government antitrust case against Microsoft and also filed its own lawsuit that wound up in a federal appeals court in Virginia before the companies settled. In all, Wood described $2.2 million to $7.2 million in assets in the report she filed last year covering 2007, the most recent available. The reports allow assets to be valued in broad ranges rather than specific amounts.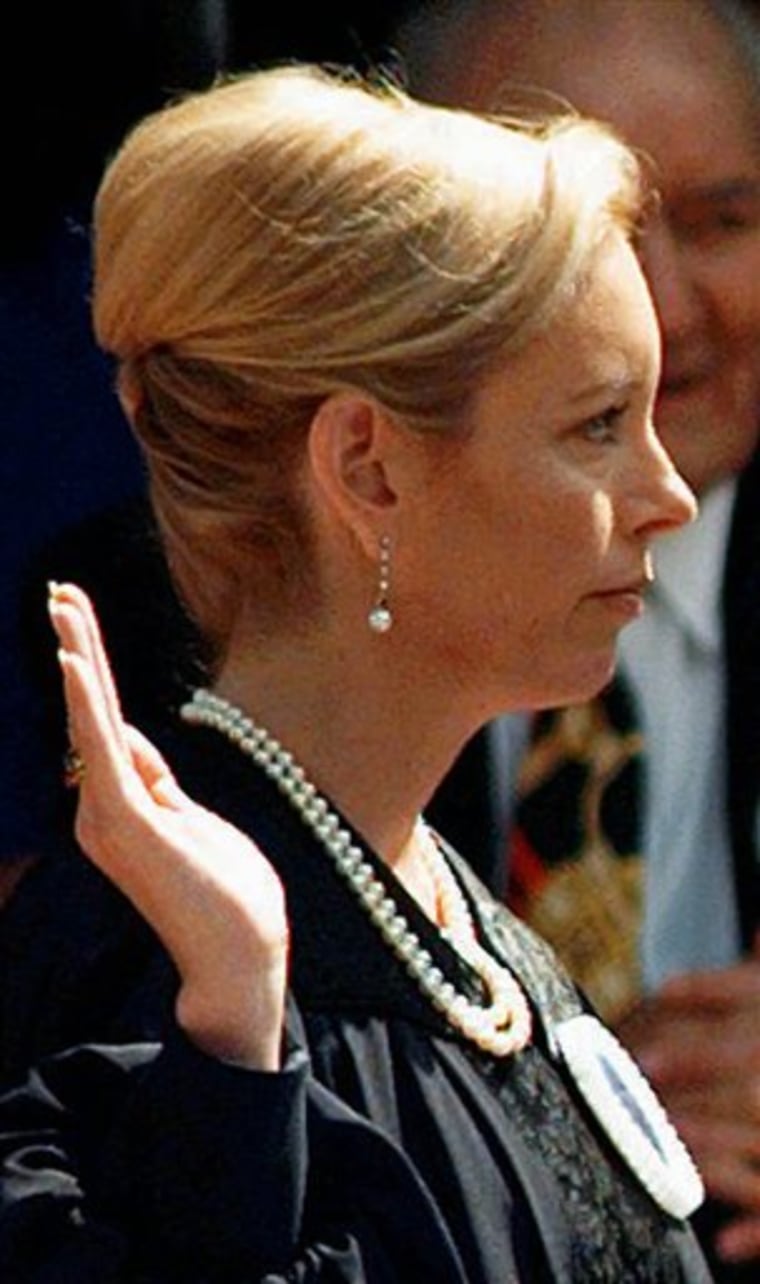 Wardlaw, the California appeals judge, disclosed $25 million to roughly $64 million in assets on the financial report she filed in 2007, the most recent available. Court officials said her 2008 report would not be made available to the AP for several days.
Garland reported roughly $4 million to $11.6 million in assets in his 2008 report, including up to $250,000 each in General Electric Co. and Procter & Gamble stock, up to $100,000 each in Citigroup and General Mills and up to $50,000 in pharmaceutical companies Wyeth and Bristol-Myers Squibb.
M. Margaret McKeown, a judge on the 9th Circuit Court of Appeals in San Diego, listed $2.7 million to $7.6 million in assets in her 2008 filing. McKeown's stock included several big names: Apple, Altria, Goldman Sachs, Johnson & Johnson, Kellogg Co., McDonald's Corp., Microsoft, PepsiCo., Procter & Gamble, Starbucks and Verizon Communications.
Sunstein, nominated by Obama to head the White House Office of Information and Regulatory Affairs, reported $2.7 million to $7.2 million in assets on a financial disclosure report he filed last month. His holdings include stock in Boeing, AT&T, Exxon Mobil, General Electric, Procter & Gamble and Johnson & Johnson.
Three others whose names are circulating as possible nominees — Sonia Sotomayor, a federal appeals court judge in New York; U.S. Solicitor General Elena Kagan; and Georgia Supreme Court Chief Justice Leah Ward Sears — do not appear to have extensive stock holdings, according to their most recent financial disclosure reports.
Little is known about the financial holdings of two governors considered prospects.
Michigan doesn't require Gov. Jennifer Granholm to file an annual report detailing her investments, as federal officials must. Massachusetts Gov. Deval Patrick does have to produce a personal financial report, but doesn't have to put values on his stock holdings.