With its exposed wheels and aerodynamic styling, the Tramontana sports car makes a bold statement among automobile cognoscenti. Only 12 people a year get the privilege of owning one of these Spanish dynamos. Street legal, it can zip from zero to 62 miles per hour in less than four seconds.
Needless to say, it will get you noticed.
"Only a handful of lucky people can get this car," says Wes Brown, a principal analyst for the market-research firm Iceology in Los Angeles. Owning such an icon, notes Brown, is like "being in a rarefied, special club."
For car fanatics without the patience to endure the eight months it takes to make it to the top of the Tramontana waiting list, we offer one (admittedly small) consolation: a list of the coolest cars you've never heard of.
Either way, consider this a walk through the lesser-known corners of the motoring world.
Exclusive list
Our rundown of obscure but cool autos spans the globe, with cars from Zeewolde, The Netherlands; Bairo, Italy; Wetzikon, Switzerland; and Shanghai, China, among other locales, making the cut. We included only modern-day cars like the Sypker C8 Aileron from Holland, and we discounted limited-edition or rare-trim models on well-known cars made by well-known brands (like Mercedes-Benz affiliate AMG or Ford's Shelby mustangs).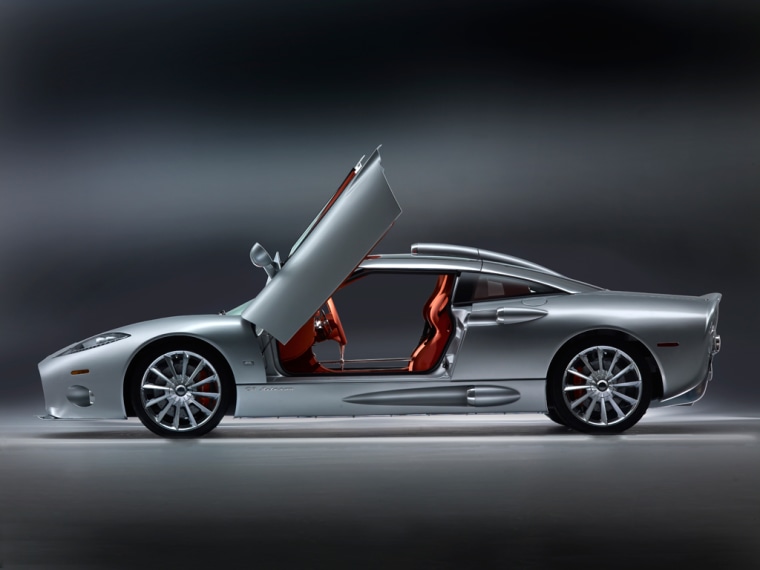 Some entries on our list, like the tiny plug-in electric Mitsubishi iMiev, are set for mass production in the U.S. in the near future. Likely price tag: $30,000.
Others, like the aristocratic Pininfarina Hyperion and muscle-bound Saleen S7, are exquisitely redesigned or hyper-souped-up versions of mainstream vehicles. Consider these two models only if you have a fat wallet. The Saleen S7 sells for $550,000 and up, while the Pininfarina Hyperion has a price tag in the seven figures (depending on where it goes up at auction).
Despite being featured in the 2003 movie "Bruce Almighty," the Troy, Mich.-made S7 has remained relatively unknown among car buyers. For those who have had the good fortune to get a live gander at the lizard-like supercar, the experience is unforgettable.
"It's a wild machine," says Gil Dezer, a Florida collector with more than 200 vintage and performance cars in his portfolio. "With the Saleen, you pull up to the restaurant or to the racetrack with it, and it looks pretty spectacular."
But one blink and it's gone: The Saleen S7 goes from 0-60 in just 2.8 seconds.
Automotive pioneers
With a 0-60 mph time of 5.8 seconds, the $87,900 Fisker Karma, made in Irvine, Calif., is not only fast, it's efficient. The plug-in sports coupe uses no gasoline for the first 50 miles of driving and then runs in hybrid mode for any distance after that. Designed by the styling great Henrik Fisker, who also created the BMW Z8, Aston Martin DB9 and Aston Martin V8 Vantage, it proves electric cars don't have to be dowdy or slow.
Instead, says Mike Granoff, head of oil independence policies for Better Place, a venture-backed company aimed at eliminating global dependence on oil, electrics like the Karma and iMiev provide a glimpse of the inevitable, even if they're not currently well-known.
"There certainly has been a lot of change in that two years ago there was a real clash of visions about what would come after oil," Granoff says. "Today, there's really no more clash. The consensus is built around electrification. The only remaining differences are how to get there and at what speed. "
Until then, lovers of the iMiev and Karma — not to mention the Tramontana and S7 — can expect to remain a rare bunch.