/ Source: Forbes Traveler.com
When Iraqi journalist Muntadher al-Zaidi threw his shoes at President Bush during a press conference in December, 2008, news outlets scrambled to explain the incident to American viewers. Al-Zaidi hadn't intended to hurt the President; he meant to demean him. In Arab countries, the soles of feet are unclean, so you never throw a shoe at a person. For his gesture, al-Zaidi was given three years in prison.
You travelers probably won't toss a shoe across a crowded room, and not every insult—intended or otherwise—will lead to jail time. But whether you're abroad on business or pleasure, knowing the local etiquette is crucial for every traveler.

Consider the case of Michelle Palmer and Vince Acors. In July, 2008, the British couple were arrested for engaging in romantic activities on Jumeirah beach in Dubai. At first, it's hard to feel sympathy for such loutish behavior, but according to The Times, the Brits were convicted not just for indecency; they were given three months in jail for "having sexual intercourse outside marriage."
Even off-the-cuff, seemingly harmless decisions can land foreigners in hot water.
In Sudan, British teacher Gillian Gibbons faced 40 lashes for blasphemy in 2007. Her offense? Naming the classroom's teddy bear Mohammed. Gibbons was ultimately pardoned after eight days in custody, but she had to leave the country.

Some nations choose to guard the dignity of their kings and queens. Though a very popular party paradise, Thais are very conservative when it comes to their royals. Failure to mind the laws of "lèse majesté"—or, injury to the sovereignty—can lead to dire consequences.
Australian writer Harry Nicolaides discovered this the hard way when he was arrested for criticizing the monarchy in a self-published book. He was eventually pardoned—by the King, of course—but only after spending six months in prison. Visitors to Thailand are advised not to deface money or even lick stamps—both bear images of the King.
Getting to know local people and their customs is one of the greatest benefits of travel. Some would say, it's the very purpose of travel. But introductions vary around the world, leading to confusion for first-time visitors in just about any country. In the Mediterranean, for instance, family, friends and even strangers customarily exchange kisses on the cheek. The Maori of New Zealand, meanwhile, continue their traditional greeting of rubbing noses; the greeting is called a "hongi."
Get a greeting wrong in Spain, and you're little more than embarrassed. In Russia, the stakes are higher. There, you must never shake hands across a threshold or else you risk having a serious argument. Says Matt Taibbi, Rolling Stone contributing editor and longtime Moscow resident, "Shaking hands, 'cherez porok,' is a major no-no. When I went to college there and tried to introduce myself to my teacher, she flipped out."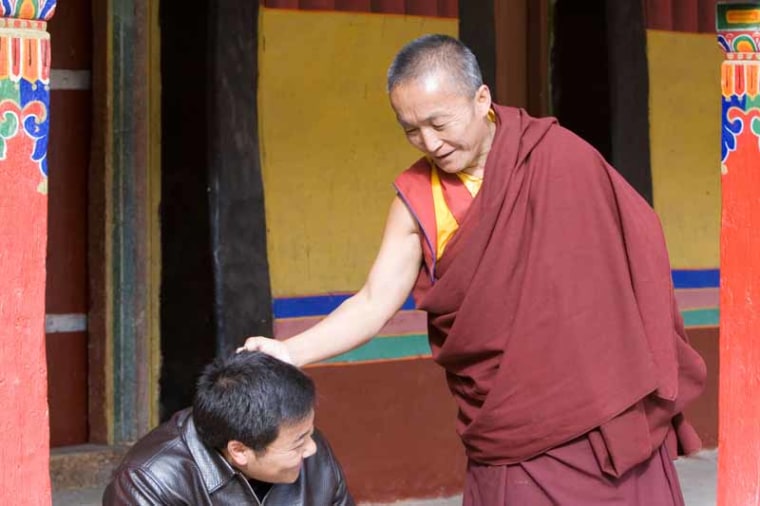 First-time visitors to Middle Eastern and Arab countries are sometimes surprised by the close physical contact between men. "Arab men may be seen walking hand in hand," says Alinda Lewris, founder and executive director of the International Association of Protocol Consultants and Officers.
"It is considered a sign of kinship and does not imply any sexual connotation." Lewris' company offers "peer-reviewed education for all professionals interested in civility, country-specific do's and taboos, and protocol." So, when your new Moroccan friend holds your hand on the way to afternoon tea, embrace the difference.
Equally important are how we say goodbye. In Arab and South Asian countries, thanking your hosts borders on insult.
This runs contrary to Western upbringing, where "please" and "thank you" are often the first pleasantries we learn as children. But there, hosting is considered a privilege. In a sense, your hosts should be thanking you. It's a useful lesson to learn.
As one expat living in Goa says, "I have felt far more integrated since I dropped all the 'please's and 'thank you's, and [I] certainly attract far less curious looks." One needn't stop saying "thank you" altogether; just be less effusive.

Whether you're traveling on business to Singapore or home-staying with a family in Bangladesh, do your homework ahead of time. There's no quicker way for a traveler to endear him- or herself to the locals than by understanding their customs. And, conversely, there's no easier way to land in hot water than by ignoring local etiquette.