/ Source: Newsweek Web Exclusive
It was "The Autobiography of Malcolm X" that changed John Walker's life. After reading the book in 1997 for a high school assignment, Walker, then 16, told his parents that he planned to convert to Islam. The news at first came as a surprise, but in time, both his father, a strict Irish-Catholic and his mother, a Buddhist, came to support their son's new faith. "He was a spiritual kid," father Frank Lindh told NEWSWEEK. "He was exceptionally devoted to his studies.
WALKER, WHO USES the last name of his mother, Marilyn Walker, began attending a mosque near the family's home in the San Francisco Bay Area. He adopted Islamic dress that included a long, white robe and a turban, and began observing Islamic dietary restrictions. He took the Arabic name "Sulayman"—but when his parents, brother and sister balked, agreed that they could still call him "John." He talked to his father about becoming a Muslim cleric. He told his mother about his devotion to helping the poor.
Walker's parents last heard from their son seven months ago, when he sent an e-mail from Bannu, Pakistan, where he had been studying the Koran at a madrassah, or religious school. He said that he planned to go "somewhere cooler" for the summer and would not be in touch for a while. He asked for money, and his father wired $1,200. He never said anything about Afghanistan or holy war. Now his parents are struggling to reconcile the image of their "shy, sweet" 20-year-old son with that of "Abdul Hamid", the bedraggled Taliban soldier who emerged last weekend from the basement of the Kala Jangi fortress near Mazar-e Sharif in Northern Afghanistan.
Walker, who suffered a gunshot wound, starvation and near-drowning when the basement of the fortress was flooded, was one of about 80 Taliban supporters to survive a vicious, weeklong battle that left a CIA agent and hundreds of foreign fighters dead. Shortly after his capture last weekend, Walker identified himself as an American citizen and told a NEWSWEEK reporter that he had come to Afghanistan to help the Taliban build a "pure Islamic state." In a subsequent interview with CNN from his hospital bed, Walker described himself as a "jihadi", a fighter of holy wars, and said that he had received combat training at a camp in Afghanistan where Osama bin Laden appeared several times. Before joining the war in Afghanistan, Walker said he had fought alongside Pakistani forces in Kashmir, the disputed region between India and Pakistan. According to Northern Alliance sources, he has now been taken into custody by soldiers from the U.S. Special Forces.
InsertArt(1287571)Through interviews with Walker and members of his family, NEWSWEEK has pieced together John Walker's transformation from California high school student to Taliban P.O.W. Born in Washington D.C. in 1981, the second of three children,
Walker was named John in honor of former Beatle John Lennon, who had been murdered a few months before his birth. His father was an attorney for the U.S. Department of Justice. His mother worked as a home healthcare aide. The family moved to northern California in 1991, when John was 10. Shortly after he converted to Islam four years ago, Walker dropped out of high school and began studying the Quran at a Bay Area mosque. He talked to his mother about wanting to work with poor people, perhaps becoming a doctor. His father had the impression that his scholarly son would someday become a cleric. He spoke of attending Medina University in Saudi Arabia. John's lifestyle reminded him of a "Catholic seminarian," Frank Lindh, a San Francisco attorney, told NEWSWEEK. "His whole life revolved around religion and study."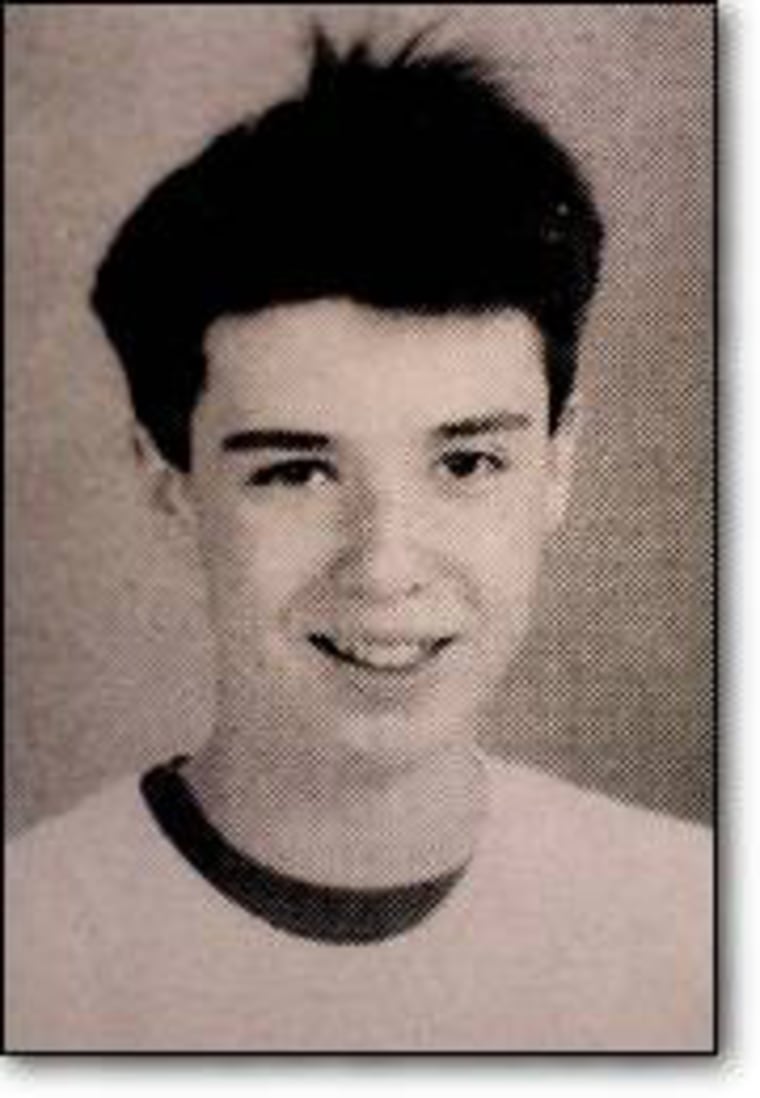 In the summer of 1998, Lindh took John on a trip to Ireland to learn more about the country from which his grandparents had emigrated. John insisted on wearing his white robe and turban everywhere. Once, in a restaurant, a group of schoolchildren asked John if he was "in a play." John laughed. His father took a snapshot of his son posing in front of an Irish butcher's shop, beneath a sign advertising the pork and bacon that is forbidden to Muslims. John laughed at his father's gentle teasing about his conversion. "He had a wonderful sense of humor about it," says Lindh. At the same time, Lindh says it was clear that John had a deep affinity for his new faith. "I told him once that maybe he was always a Muslim, because he had clearly found something important for himself there," he says.
Later that year, Walker, then 17, told his parents that he wanted to go to Yemen to study Arabic, and asked for their financial support. Yemen, he told them, was the best country to learn the pure dialect of Arabic used in the Quran. He would be attending the Yemeni Language Institute. He spent nearly a year in Sinna, the capital, sending home enthusiastic and sometimes humorous e.mails about his language studies and his travels around the country. He returned to his parent's home in 1999 but seemed restless and discontented to be back in California. He resumed his studies at a San Francisco mosque.
In February 2000, a few days before his 19th birthday, Walker returned to Yemen. It was the last time either of his parents saw him. Waiting with John at the boarding gate at San Francisco International airport, Frank Lindh noticed that his son seemed to be well known and liked among some of the other travelers, who John apparently knew from the mosque. Several approached Lindh and congratulated him for having such a scholarly and devoted son. It was during John's second trip to Yemen, says his father, that he became aware that John had friends who had been to Chechnya to fight with Muslim rebels against the Russian army. One friend had been killed in the fighting.
When the U.S.S. Cole was bombed as it refueled in the Yemeni port of Aden in October of 2000, killing 17 U.S. sailors, father and son had an uncomfortable e-mail exchange. Frank says he was upset that the dead sailors were the same age as his son. John seemed to have a more casual view of the attack, which U.S. authorities blamed on operatives of Osama bin Laden. He suggested that the U.S. ship should never have been there in the first place, and that by docking in an Islamic country, had committed an "act of war." The bombing, John implied, was a justified response. Lindh says he was "concerned" by his son's views, but felt that since John was an adult, there was little he could do to change them. "It was clear he had developed a different point of view," says Lindh. "My days of molding him were over."
Near the end of last year, Walker told his parents that he would be enrolling at a madrassah in the village of Bannu, in Pakistan's Northwest Frontier province. In addition to memorizing the Quran, he taught himself local Urdu and Pashto languages. Although the region was known as a hotbed of support for bin Laden, Walker's father says it never entered his mind that John would become involved. "He knows we wouldn't have approved," says Lindh. His mother also cannot fathom the idea of her son as a militant. "If he got involved with the Taliban he must have been brainwashed," she told NEWSWEEK. "He was isolated. He didn't know a soul in Pakistan. When you're young and impressionable, it's easy to be led by charismatic people."
John corresponded periodically by e.mail he sent from an Internet café. Frank says he asked John to remember how worried his mother got and not to "lose contact altogether." By July, when they had heard nothing for three months, Frank contacted the madrassah to ask if John was OK. In August, he received a letter from the Imam of the school, praising John's abilities as a scholar of the Quran and assuring his parents that John was being well looked after by members of the humanitarian group. Lindh says he found the letter comforting, but was still nervous about not hearing from his son.
Lindh says that the family was "completely horrified, like everyone else" by the Sept. 11 attacks. As news of violent anti-American protests in Pakistan reached the U.S., Walker's parents became concerned that their son might be in physical danger. His father began visiting mosques in San Francisco, showing worshippers the snapshot he had taken of John in Ireland. Lindh says many of the people recognized John and knew him by his Arabic name, Sulayman al Faris. "Their eyes would just light up when they saw the picture," says Lindh. "Everyone had something nice to say about him." No one, says Lindh, knew how the young scholar had taken up with the Taliban and adopted the nom d'guerre Abdul Hamid. And Marilyn Walker still can't picture her "shy kid" in the midst of a bloody prison uprising. "This is a kid who would freeze [from fear]" she says. "He's totally not streetwise."
Walker's parents are relieved to know that their son is alive and receiving medical care. But they have received no information from the U.S. government about his fate. The family is scrambling to find him a lawyer and, no matter what, says Lindh, they will stand by their son. "He's a really good boy," says Lindh, who plans to travel to the region as soon as possible to talk with his son. "I can't connect the dots between where John was and where John is," he says. Neither, it seems, can the rest of the world.
© 2003 Newsweek, Inc.