Question: Can you tell me about Baby Buggy and what it does?
Seinfeld: I started it because I was a first-time mom, and I had this unbelievable sense of anxiety that I think a lot of first-time mothers face. I realized very quickly that when your first baby comes along, there is a long list of requirements that you need to provide for your child — a crib, toys, clothing and strollers, and just basics that most people tend to not think about the cost stuff. But there are so many people in New York City for whom these kinds of basic requirements for a baby are simply impossible to afford.
I felt really lucky and grateful right after my baby was born how easy it was to be able to provide that for my child, and how difficult it is for so many others. I just had this overwhelming sense [of] needing to do something about other people and making their lives easier and hopefully better. So, I started Baby Buggy, a little over eight years ago right after my daughter was born, in an effort to provide people who can't afford basics with what most of us consider essential.
Q: As the founder and president of Baby Buggy, what specifically does your role entail?
Seinfeld: About two years after I founded Baby Buggy, I realized we had something very special and wonderful that people in New York City really cared about and were very generous with us, not only their baby-down clothing but also with their financial contributions. I realized that we really had something here. We had the attention of the mayor and his administration, and we had all of these corporations like Johnson & Johnson and Children's Place. I felt an enormous fiscal responsibility that I was not able to do on my own. I really felt like I needed to hire experts in this area, both in social services and also in the running of the business, where you're very responsible for other people's money.
So, I hired an executive director about two years after the founding of the organization. From that point on, we've become like a full-fledged organization, where, though I'm a very, very hard worker, I'm also now more involved with managing the overall vision and the direction of the organization, and making sure that we're keeping true to our mission, and that our operations are sustainable, and that we are really able to thrive into the future.
Q: What has been the most memorable experience while working with Baby Buggy?
Seinfeld: It's hard to single out one. Every day, we come across situations and instances that really are hard to take emotionally. You can't believe in this country, in our city, that there are children who literally don't have shoes. That girls go to school wearing their brother's shoe, or boys going to school wearing their sister's shoe. Those kind of variances are very unbelievable.
We had parents of twins who couldn't afford a double stroller, so they would pile the two babies in one stroller to go to the grocery store, to go to the doctor's. They actually had realized it wasn't safe, so the mother just decided she had to stay home with her babies. She cared so much about her children and didn't want to put them in harm's way, so she just stayed home instead of taking them out, so we were able to give them a double stroller. It provided her with freedom and mobility for her and her babies, it changed her life.
We have our Project Safe Sleep program, which we created in response to the rise of infant rollover deaths in the city. We had heard so many stories about parents who put babies in shoe boxes or drawers or in bed with older children or parents to sleep, and that had caused such a terrible rise in the number of infant deaths. So we provide cribs to women in need, and that's hopefully been a really vital and important part of this problem in New York City, where people don't have a place to put their newborn babies when they bring them home from the hospital, which is probably not something that most people think about.
Q: Many of your programs are based in the New York City area. Do you have plans to expand?
Seinfeld: No, I actually don't have plans to expand outside of New York City, because the needs here are so enormous. Sixty-five-thousand babies will be born into poverty in New York City in this year alone, so we just think we have a lot of work to do right here. Our job is to grow in the number of families that we help in New York City, not necessarily outside of New York City. I know that there have been a lot of organizations and groups that have been very inspired by the Baby Buggy model, and I'm so happy about that. To me, if we can serve as that kind of a role model, that to me is as rewarding as us growing ourselves.
Q: Recently you have worked with "Today's Moms" Mary Ann Zoellner and Alicia Ybarbo (TODAY show producers) to raise money and awareness. Can you describe the collaboration and how partnerships like this are good?
Seinfeld: I told Mary Ann and Alicia I wished I had had their book when my daughter as born. It's such a funny and realistic book. Well, given all the work that they have done producing parenting segments for the TODAY show, they had really heard about us, and they'd really seen and heard it all, just in terms of parenting and what's going on in the world. So we were really, really honored when they got in touch with us to be involved in the launch of their book. I think it is so unbelievably thoughtful and generous of them to make the launch of their book be so impactful and meaningful to other people, besides the people who read the book. I was just so taken by their generosity.
I think they're both New York City moms, so they had been aware of us anyway. So, they approached us about a baby-diaper drive to benefit Baby Buggy for their launch party, which was so fun. I think they just came to us, knowing us, knowing what we do, and knowing that we would be really effective in making the launch of their book party affect so many other people's lives.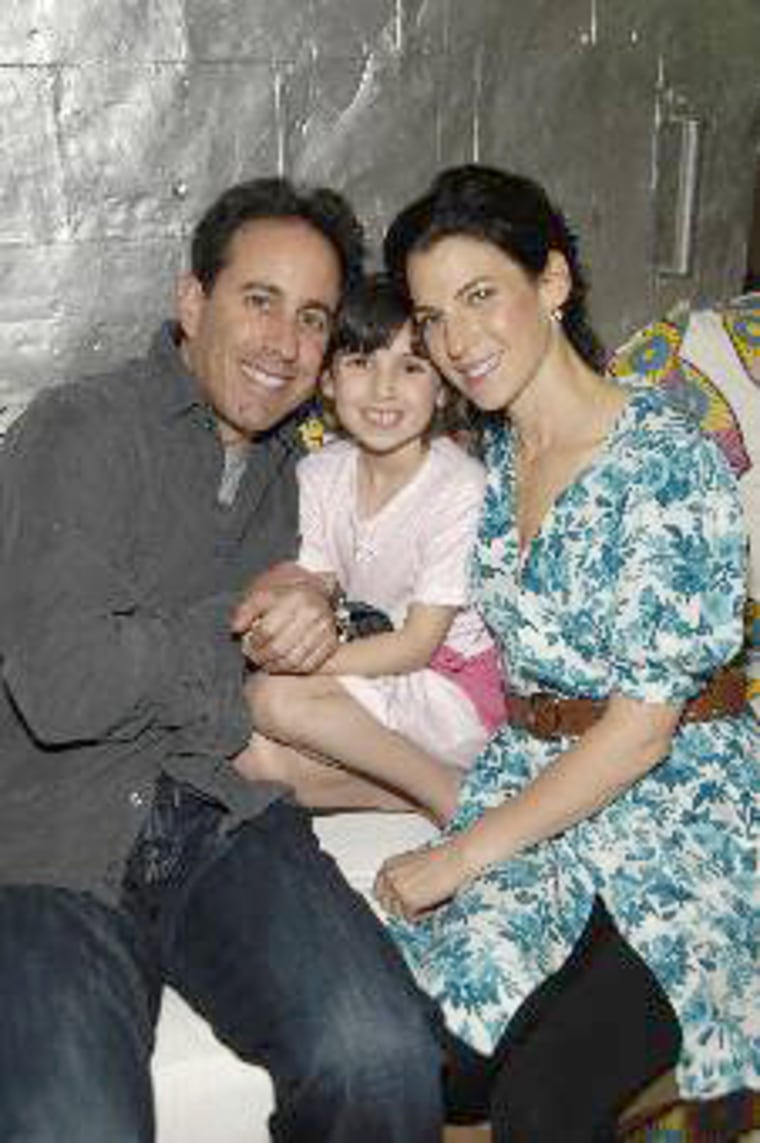 We had been speaking independently to the people at Pampers, and Mary Ann and Alicia, who obviously had their own wonderful relationship with them, helped us secure a huge donation of diapers from the brand. Initially it was a $25,000 commitment before the party. Pampers was so moved by the response of the people who were at the party to this donation that they upped the donation to $50,000. In this economy, as a fundraiser we are having a really tough time, and we have to become extremely creative in new ways of raising funds. When you help an organization like Pampers raise their profile or raise awareness with a new group of people, they are able to justify giving an enormous donation, so we introduce them to a room full of people who now know that this is an incredibly philanthropic and special company.
I am sadly now without diapers at my home — my three children are out of diapers — but if I had known about Pampers giving a donation like that to an organization I admire, I would never buy another diaper that wasn't Pampers. I think they did amazing good by being involved with both the authors and Baby Buggy.
Q: So, collaborations like this are a good way to get the word out about charities in general.
Seinfeld: Well, it just pays to be creative and strategic with groups that share your same interests and mission.
Q: What is the most important thing people can do if the want to help children living in poverty?
Seinfeld: We've noticed at Baby Buggy that there are a lot of people who are out of work in New York City these days, and what we've seen is a huge growth in our volunteer efforts. We have full-time volunteers who are so happy to be putting their skills to work, and who are really important to our day-to-day operations, in that they bring skills and they bring knowledge of things that we might not necessarily have in our staff. We've been really lucky to be the beneficiary of these very high level volunteers.
Also, what's great about Baby Buggy is we look for in-kind donations as well as financial donations. Everyone's baby grows, and so those things that are really special to your child, or those items that your child grows out of, even though they're very special to you, can really make a child's life in the same city that you live. I think that's a really nice thing to do. It doesn't really cost you much to give away things that would otherwise be sitting in a closet.
Interviewed by Giacinta Pace, NBC News