/ Source: NBC News correspondent
The Supreme Court, in a , gave a green light to the Maine program which forces drug manufacturers to lower prices on prescription drugs, but warned that the program may not survive further court challenges.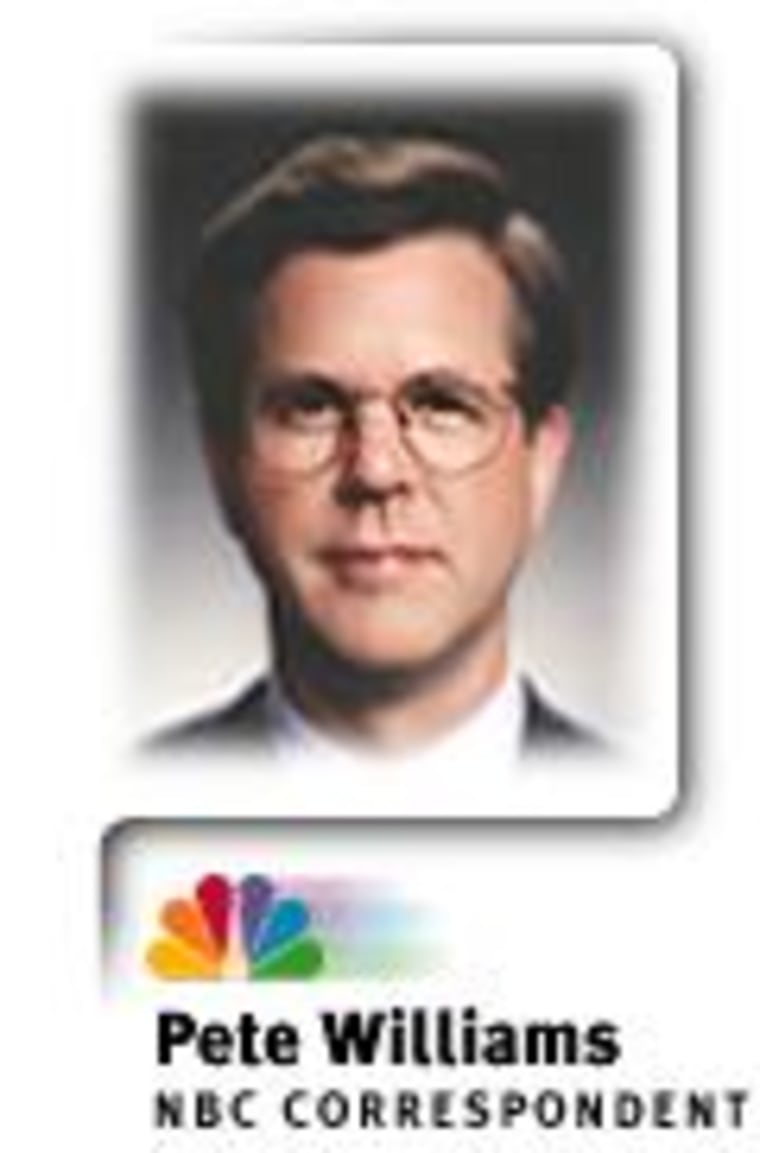 The ruling was a defeat for drug makers who claimed that Maine's program, called Maine Rx, violates federal law.
The Supreme Court's ruling does not give Maine what it really wanted, an unqualified endorsement of the drug plan. Instead, the high court said that drug makers did not adequately show why the plan should be prevented from taking effect. It has been on hold pending the court fight.
"By no means will our answer to that question finally determine the validity of Maine's Rx program," Justice John Paul Stevens wrote for the court.
Concerned that many residents of Maine could not afford to buy prescription drugs, the state Legislature came up with a novel idea in 2000. It was based on a finding that the average retail prescription price for Maine seniors was 86 percent higher than the price charged to favored customers, such as HMO's or the federal government.
Case: Pharmaceutical Research and Manufacturers of America v. Kenin Concannon, commissioner, Maine Department of Human Services
Supreme Court #: 01-188
Issue: Forcing lower prescription drug prices
Argument Date: Wednesday, Jan. 22, 2003
Decision Date: Monday, May 19, 2003
Background: Under the Maine Rx plan, drug makers who wish to do business with the state's Medicaid program must first pay into a fund that gives discounts to Maine residents who buy prescription drugs. Maine makes no payments into this fund; it is funded entirely by the drug manufacturers. The state discount program is open to all, regardless of their income.
If a drug company refuses to pay into the fund, the state will release the company's name to the public and the company's products may not be sold to any patient in the Maine Medicaid program without approval of a state official.
Drug makers sued in federal court, arguing that the program is unconstitutional, interfering with interstate commerce and the federal Medicaid program. A federal judge agreed and issued an order blocking the state program. But Maine appealed, and the First Circuit Court of Appeals reversed, finding the program acceptable. Even so, the court left the order in place that prevents Maine Rx from operating while the case is pending before the U.S. Supreme Court.
ARGUMENT
For the Pharmaceutical Companies
Kathleen Sullivan, Stanford; Daniel Price, Carter Phillips, Sidley/Austin
Maine Rx violates the supremacy clause of the Constitution by interfering with federal Medicaid law, and the commerce clause by restricting interstate commerce, since no drug makers are currently located in Maine.
The program restricts the access of Medicaid patients to prescription drugs by requiring authorization for each prescription written by a company that declines to participate in Maine Rx. But federal law does not permit Maine to threaten Medicaid patients in order to benefit other residents, and the regulatory powers given to states for Medicaid cannot be used for ends that do not serve, and, in fact, would burden, Medicaid patients.
Furthermore, drug manufacturers are all located outside Maine and sell almost exclusively to wholesalers who, in turn, deal with pharmacies. Maine Rx would require every drug maker in the nationwide Medicaid program to pay the state each time a wholesaler sells its drugs to a Maine resident. Maine's plan would therefore interfere with interstate commerce.
For Maine
Andrew Hagler, assistant attorney general; G. Steven Rose, Maine attorney general; Cabanne Howard, University of Maine Law School
Maine Rx is an effort to protect the health of state residents by lowering the cost of medications for people who do not benefit from private insurance or other public plans. Nothing in the language or goals of federal Medicaid law forbids using the prior authorization process to accomplish that end.
Medicaid law does not pre-empt the Maine Rx program, because the plan does not conflict with the primary purposes of Medicaid. Instead, it advances those goals by preserving the health of residents who lack insurance. (Maine argues that patients with insurance would not take advantage of the program, since their co-payments would be lower than what they'd pay under the state discount program.)
The program does not run afoul of the commerce clause because it does not give in-state companies any advantage over out-of-state competitors. It has no effect on prices in other states, directly or indirectly. And regardless of whether it affects drug makers' profits, it is not price control and does not regulate out-of-state wholesale transactions.
Friend of court briefs
The U.S. Justice Department
While not embracing the drug company position in every detail, the department argues that Maine Rx is unconstitutional because it uses Medicaid's prior authorization mechanism to advance a non-Medicaid goal. Maine's program is open to all residents, regardless of financial or medical need.
For the drug companies
The U.S. Chamber of Commerce, John Roberts, Hogan/Hartson and Robin Conrad, NCLC.
If other states follow Maine's lead, the impact on interstate commerce and the drug industry will be "substantial and grave."
National Alliance for the Mentally Ill and other groups. Bert Rein, Weily/Rein
Mentally ill patients are among those least able to cope with complex rules and to assert their rights against bureaucratic obstacles. Maine would enforce its discounts by denying Medicaid patients access to drugs they need, striking these patients at the pharmacy. Given the difficulty, many of these patients will simply give up trying to get the drugs they need and will accept adverse health consequences.
For Maine
National Conference of State Legislatures and other local government groups; Richard Ruda, State & Local Legal Center
States must be free to create innovative programs that make prescription drugs more affordable for their citizens who lack insurance.
AARP and other groups; Sarah Lenz Lock, Michael Schuster
AARP lobbied the Maine Legislature to pass Maine Rx. Using an effective and clinically sound prior authorization system does not inevitably harm patients. There is little basis for believing that doctors will abandon the medical welfare of their patients in the face of a properly run system.
Pete Williams covers the Supreme Court for NBC News.
The Associated Press contributed to this report.