The fugitive's life has its drawbacks, say Americans Steve Schillinger and Hayden Ware, but they pale in comparison to those that come with a prison cell. And so the Internet bookies are quite content to remain in sun-drenched exile on this Caribbean island as their former partner, Jay Cohen, tries to persuade a U.S. appeals court to spare him that fate.
"I wouldn't go back there and be handcuffed and put in jail and be at their mercy," says the 48-year-old Schillinger, tilting his chair back in the betting operation's offices on the second floor of a strip mall, just upstairs from a children's clothing store.
In San Francisco, Cohen, 34, takes a different view of the legal peril he faces as a result of his decision to become the test case to determine whether Internet sports betting is illegal under U.S. law.
"I feel very confident we are right on the law (and) … I didn't want to be a fugitive from my native country all my life," he says, adding that he will "deal with it" if forced to serve the 21-month sentence imposed at his trial.
Implications for Internet law
In addition to determining the course of three lives, the appeals court's ruling may have a broad impact on Internet law. Among the legal issues the judges are being asked to consider is exactly where transactions occur in cyberspace — on a Web site's servers or on a user's computer. A ruling could set a precedent not only for criminal jurisdiction questions, but eventually on such issues as online taxation.
Cohen, Schillinger and Ware have the most recognizable faces in online gambling because of their unusual willingness to talk publicly about their business, World Sports Exchange, and — after their indictments in 1998 — their legal problems.
The trio doesn't fit the "Guys and Dolls" stereotype that prevails for members of their profession. All are articulate and clean cut, Schillinger's fondness for beach bum wear notwithstanding. Cohen and Schillinger are former stock traders on the Pacific Stock Exchange in San Francisco; Ware, 25, still has the preppy good looks of a college student, which is what he was before taking a sabbatical in 1996 to help Cohen and Schillinger set up shop in Antigua.
To the U.S. government, however, the wrapping is immaterial.
'Criminals ... seeking refuge'
"Criminals cannot avoid responsibility for federal crimes by seeking refuge in offshore locations," U.S. Attorney Mary Jo White said in March 4, 1998, in announcing charges against Cohen and 13 others in first federal prosecutions for online gambling. Schillinger and Ware were charged later in a second round of criminal complaints.
The indictments brought the three men to a crossroads. Cohen returned to the United States to fight the charges while Schillinger and Ware remained behind to run the business, which in addition to straight bets offers "sports futures" that trade much like stocks, rising and falling depending on the performance of an individual or team.
Today, World Sports Exchange's business is booming, as an office computer that "dings" continuously to signal incoming bets attests. The partners won't say just how successful they've been, though Schillinger told Reuters in late 1999 that handle was between $100 million and $200 million a year, and he says growth has been steady since then.
When the action slows at the office, where about 20 Antiguans and a handful of transplanted foreigners answer phones, post odds and monitor incoming wagers, Schillinger and Ware are just minutes from the golf course or the dock where their 27-foot Sea Ray bobs in warm topaz waters.
Purgatory in paradise
But even paradise can be purgatory.
"It's horrible not to go back," says Schillinger, whose faculty for odds and numbers led him to make what turned out to be a tumultuous career change. "My father died a year ago and I couldn't even go back for the funeral because there'd probably be agents waiting there for me as soon as I arrived on a plane."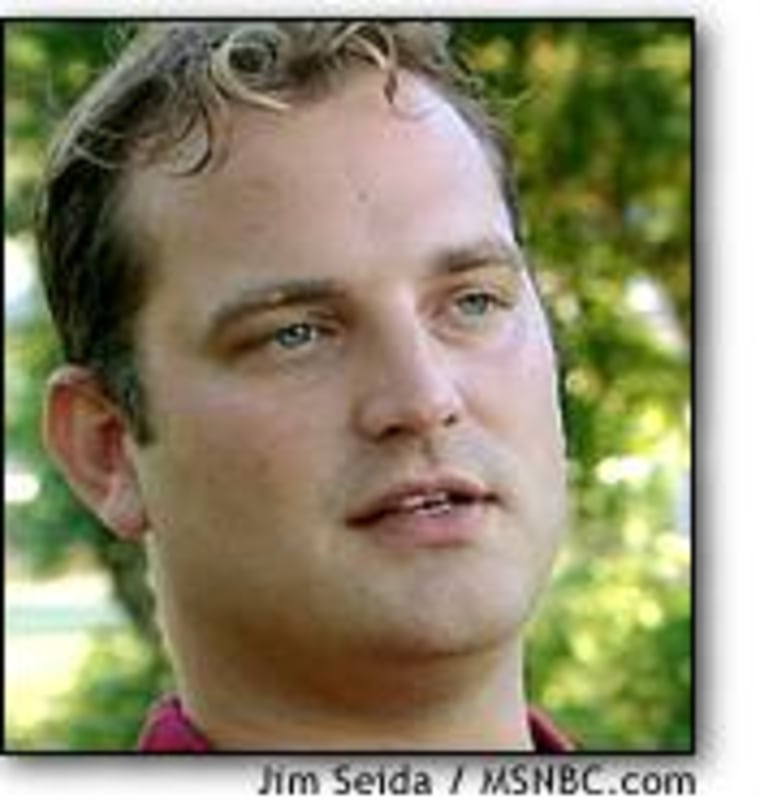 Ware, a onetime employee who made junior partner by virtue of his indictment, says he has come to terms with not being able to return to the Boston area: "Ask me again in three or four years and it might be very different, but at this time in my life I don't feel like I'm missing out on anything or my youth in general."
In contrast to the long-term uncertainty that Schillinger and Ware live with, Cohen's limbo is accompanied by a ticking clock.
Within months, a federal appeals court in New York is expected to decide whether a U.S. District Court judge committed several errors last year during Cohen's trial, which resulted in his conviction for violating the federal Wire Act.
Though adopted in the 1960s, long before the advent of the Internet, the Wire Act prohibits online sports betting in the government's view. Prosecutors cite language barring "use (of) telephone lines in interstate or foreign commerce for the placement of sports bets, or for the transmission of information assisting in the placing of bets on sporting events and contests."
Where does betting occur?
But Cohen, who carefully researched the issue and consulted some high-powered legal advisers before setting up shop in Antigua, argues that the Internet adds a new legal twist to the equation.
Because customers must open and fund accounts on the island before betting, the transactions — the debiting or crediting of the customer's account by the company's servers — occur entirely in Antigua, Cohen says. New York's state-regulated off-track betting parlors have operated phone betting systems on horse races on the same legal principle for years, he adds.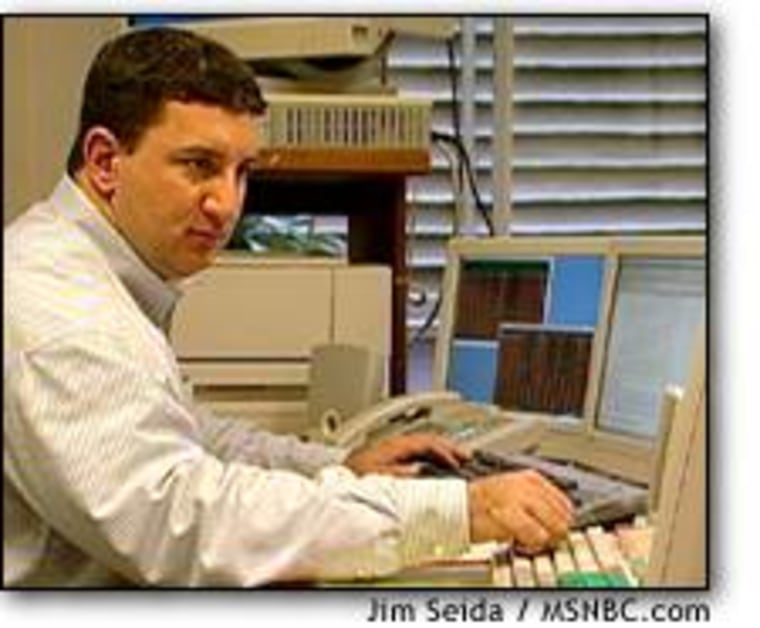 Cohen's attorney, Benjamin Brafman, mounted such an argument at Cohen's trial, but U.S. District Judge Thomas Griesa told the jury that the issue of whether World Sports Exchange was operating legally under Antiguan law was irrelevant.
And Assistant U.S. Attorney Teresa Pesce ridiculed the contention during arguments, saying: "Technology has come a long way, but it isn't 'Star Trek.' You can't beam yourself down to an island when you are sitting at home in front of your computer in your fuzzy slippers."
Brafman, who recently won an acquittal on gun charges for rapper Sean "Puffy" Combs, again raised the issue on appeal, arguing in a brief that the proper question before the court is whether "the transmission of wagering instructions constitutes transmission of bets or wagers as a matter of law."
U.S. could be dealt out
If the court overturns Cohen's conviction, the federal government's role in fighting Internet gambling would effectively be ended, says Joe Kelly, a law professor at State University College of New York.
"If Cohen is found not guilty and you can't convict somebody based on those facts, I don't think you'd ever be able to convict anybody under the Wire Act," he says, adding that such an decision would put "tremendous pressure" on Congress to either pass new anti-gambling legislation or allow states to regulate online betting.
Cohen, Schillinger and Ware all say that regulation in the United States is inevitable, whether or not Cohen's conviction is upheld.
"It's my dream that I'll be able to look back and tell my kids … that at one point I was in complete opposition to the United States and … (now) I'm working to help regulate the industry," Ware says, envisioning that day as the afternoon Antiguan sun dives toward the sea. "That would be a nice end to this story."