In the year since the start of the U.S.-led military campaign in Afghanistan, the world community has pledged billions of dollars to help rebuild the rubble-strewn nation. But so far donors have made good on only about half the money promised, according to the Afghan government. Now the nation's leaders and aid organizations on the ground are warning of dire consequences as winter approaches and the government tries to maintain a tenuous hold on the country.
At the Afghan Reconstruction Conference held in Tokyo in January, international donors pledged $5.25 billion over five years to help the country rebuild. Of that, approximately $1.8 billion was promised for 2002. But the Afghan government says that only about 50 percent of this year's money has arrived so far, and that most of that has been in short-term humanitarian assistance, or to cover the government's recurring expenses.
Although Afghanistan's finance minister, Ashraf Ghani Ahmadzai, has declined to identify countries that have not delivered on their promises, the shortfalls have prompted finger pointing among leading donors, as well as frustration and angst in the aid community.
U.S. CALL TO ACTION
At a recent one-day meeting of 60 governments, organizations and international development banks on the status of reconstruction aid for Afghanistan, U.S. Secretary of State Colin Powell urged donors to make additional pledges. "With our sustained assistance, (rebuilding) will succeed," he said. "Without it, it will surely fail."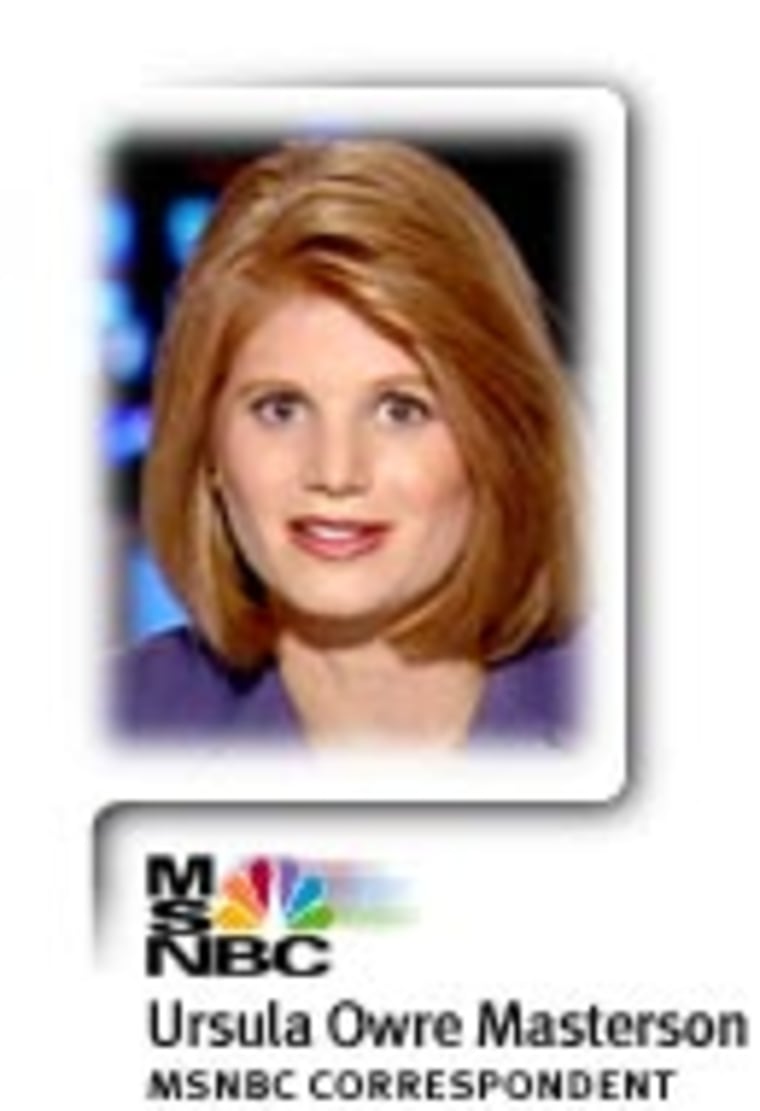 In Tokyo, the United States pledged $297 million for the first year, and Bush administration officials have boasted that — unlike other countries — the United States has surpassed its pledge.
But aid organizations and development experts say the United States actually has been shortsighted in its giving. Unlike other leading donors such as the European Union, the Bush administration has failed to come up with a sustainable aid plan for 2003, let alone for four years down the road.
"To me, Powell's comments ring a bit hollow, because we're going into year two with fairly empty hands," said Paul Barker, CARE International's country director for Afghanistan. "Before we go twisting the arms of other countries, I think it would be better to have a clear commitment of our own to support Afghanistan in the future."
THE THREAT OF WINTER
Currently, there are many rebuilding and humanitarian assistance projects under way in Afghanistan. Most are run by non-governmental organizations like CARE, using a combination of World Bank, donor and private funds. Major projects include rebuilding roads, offices and houses, providing clean-water supplies and vocational training. In Shomali, for instance, a valley north of Kabul that used to be the front line between Taliban and Northern Alliance fighters, CARE is helping to rebuild 5,800 homes.
But Barker, who just returned from months of working on the ground there, says the money for many of these projects is about to run out just as winter nears.
"CARE and other agencies are only meeting about 40 percent of the country's needs as it is now," said Barker. "With winter right around the corner and no new commitments, especially from the Americans, it could be disastrous."
AMERICAN SHORTSIGHTEDNESS?
Despite a recent and highly publicized $80 million pledge by President Bush to work with Japan and Saudi Arabia on the reconstruction of a major Afghan highway, humanitarian agencies have been disappointed in the bigger picture — especially Bush's August veto of a $5.1 billion supplemental international aid bill that included an extra $174 million for Afghanistan reconstruction and relief.
They also bemoan the fact that the administration's budget request for fiscal year 2003 does not specify funding for Afghanistan, despite overwhelming congressional support for continued aid and earlier presidential promises of a Marshall Plan for the country.
Without clear U.S. leadership in the reconstruction effort, experts say, the rest of the world will continue to be delinquent in delivering on its promises. When it comes to the international community as a whole, several factors explain why reconstruction aid has been so slow to arrive in Afghanistan.
HUMANITARIAN AID V. RECONSTRUCTION
The first has to do with greater-than-anticipated emergency humanitarian needs, which soaked up much of the disbursements for 2002. For instance, the world community projected that 800,000 refugees would return to Afghanistan, but to date, have in fact come back. A fourth year of drought also choked the recovery of the agricultural sector.
According to William Byrd, the World Bank's country manager for Afghanistan, the heavy focus on emergency assistance at the expense of reconstruction aid has
hurt the government's efforts to establish a strong leadership role going forward.
"The Afghan government must be able to pay civil servants and set policies," Byrd said. "It's crucial to build an effective government that can provide the core services needed for the private sector to invest."
SECURITY THREATS
Security — or lack thereof — has been another major obstacle in the delivery of reconstruction aid. With a crumbled infrastructure and warlords still ruling much of the country, the Afghan government, the World Bank and aid groups have
have urged the United States to consider expanding peacekeeping forces —
known as the International Security Assistance Force, or ISAF — to areas outside Kabul.
"Without the promise of security, reconstruction projects will stall, multinational investors will stay away and local entrepreneurs will be slow to invest," says a Sept. 30 CARE International policy brief titled "Rebuilding Afghanistan: A little less talk, a lot more action."
"The administration has been waffling on ISAF, but the whole place could unravel if security isn't tightened," said CARE's advocacy director, Kevin Henry. "Regime change has been accomplished, but that's just the beginning of the story."
ONE WAR TOO MANY?
Finally, government and international aid organizations worry that talk of a new war and another regime change — this time in Iraq — will eclipse Afghanistan's needs.
"A war in Iraq now would just take more attention away from Afghanistan when the job is very far from completed," said Barker. "The implications are a return to the pre-Taliban scenario of the early 1990s. If the world community doesn't make some tangible investments in Afghanistan's future now, Afghanistan — and much of the region — could descend back into chaos."
(MSNBC.com's Ursula Owre Masterson is a reporter and international editor based in New York. Reuters contributed to this report. )