Israel Perez will return to the United States in the next few weeks, this time on a direct flight from Mexico City. Last August, he dodged U.S. border patrols to cross the scalding Sonora Desert to Arizona and make his way to the small New York City suburb of Farmingville. This time, instead of forking out more than $1,000 for a "coyote" to smuggle him over the frontier, Perez is returning to Long Island courtesy of the Suffolk County district attorney's office.
Investigators hope his testimony will help convict two men charged with attempting to murder Perez, 19, and another Mexican migrant, Magdalena Escamilla, 28, in an alleged hate crime.
Perez left his native town of Mixquiahuala, about a two-hour bus ride from Mexico City in the state of Hidalgo, last year, hoping to earn some money to send home for the care of his 2-year-old son and help his parents finish work on their small home.
On Sept. 17, Perez and Escamilla went to an abandoned warehouse off the Long Island Expressway to check out an offer of work.
After being asked if they were Mexicans, Escamilla was bashed on the head with a shovel and knocked unconscious, and Perez was stabbed in both arms and his neck.
They escaped only after Perez's screams roused Escamilla, who grabbed a shovel to battle the two attackers. The Mexicans managed to run to the highway, where they hailed a car.
Escamilla returned home to Mexico a few weeks later, traumatized by the attack and uncomfortable with the glare of publicity.
Perez needed weeks of physiotherapy to help restore strength in his hands. He, too, went home — but both Mexicans are coming back to the United States to testify and, ultimately, they hope, to pick up where they left off, providing a labor force for Long Island's booming construction industry.
A tinderbox town
Most Mexican migrants gravitate to U.S. cities and states where friends and neighbors from their hometowns have settled. Farmingville is no exception — the vast majority of migrants here are from Hidalgo.
But for Perez and Escamilla, this was more of a curse than a blessing because Farmingville has become a flash point for anti-immigrant sentiment in the New York area. Their supporters say that inflammatory rhetoric set the stage for the assault last September.
"They were creating a climate and an atmosphere in which those who harbor hatred in them were able to say, 'l can do whatever I want,'" said the Rev. Allan Ramirez, pastor of the Brookville Reform Church and a vocal advocate for migrants on Long Island.
Migrant workers are in heavy demand in Long Island, especially during the spring and summer, when construction work is at its peak, farmers need help preparing for the harvest and homeowners want their yards landscaped.
And despite complaints by some locals that many of the migrant workers are illegal aliens, the Immigration and Naturalization Service says it won't approach a group of people and ask for documentation without probable cause.
"The point is that we know that we need them as a community, and as a nation," Ramirez said. "One can make the case that our economic expansion has been in no small way due to their contribution."
This argument hasn't assuaged the Sachem Quality of Life Organization. Founded nearly three years ago, the group is demanding that the INS swoop down on the scores of day laborers who gather by the side of Horseblock Road in Farmingville every morning looking for work, and send them back to Mexico.
In a letter to the INS last May, the organization's president, Margaret Bianculli-Dyber, complained that the government was willfully ignoring the situation.
The "underground economy and violations of our borders have become a threat to our families and quality of life, making a mockery of the law in this community and thereby giving opportunity to victimize us further," she wrote.
A month after the assault on Perez and Escamilla, Bianculli-Dyber's organization invited Glenn Spencer, founder of Sherman Oaks, Calif.-based Voices of Citizens Together to address its members in Farmingville.
According to an account in Long Island Newsday, Spencer declared that "illegal aliens" were destroying the fabric of American society. "We have an outlaw government. That's why we have outlaws standing on the street corners," he said.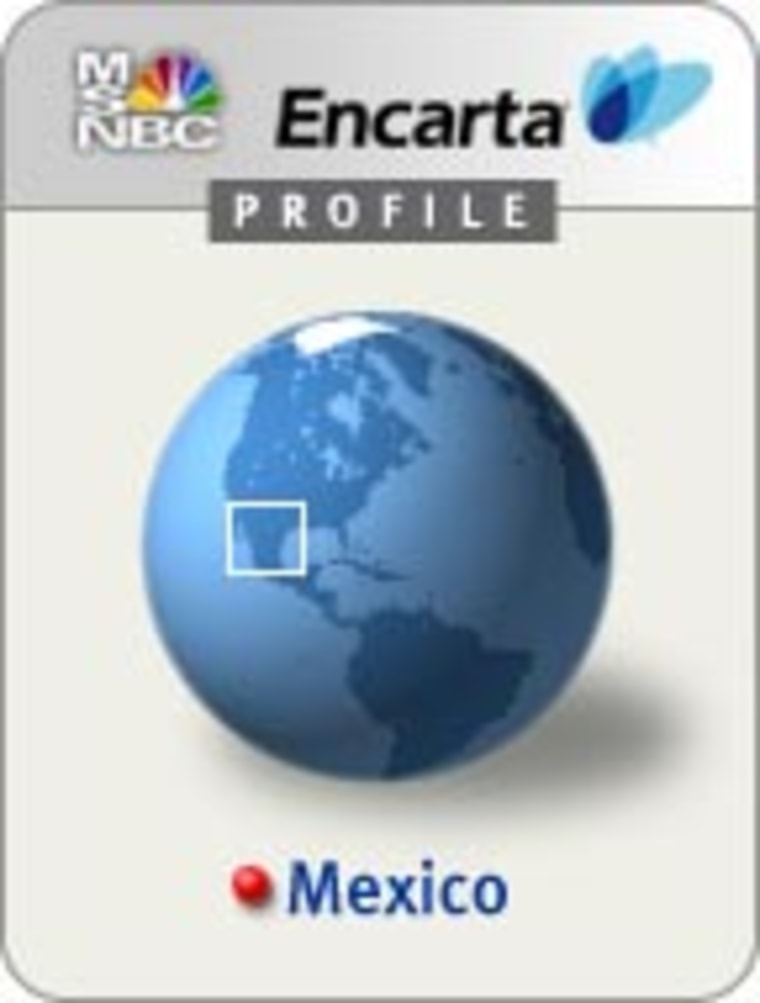 Sachem Quality of Life has denounced a proposal to build a hiring hall for the migrant day laborers. The group has a weekly cable TV show called "Whose Community Is It Anyway?" but has denied raising tensions in Farmingville.
Vice President Loretta Forgione, in a brief telephone conversation with MSNBC, said the media have been "cruel" to her organization. "We're tired of bad press. … I live here and I will deal with this myself," she said.
Cecilia Munoz of the National Council of La Raza, a lobby for Hispanic Americans, said that Farmingville has become a cause celebre for several right-wing groups in the United States. "It's extraordinary to me that the response to a hate crime has been to bring in hate groups," she said.
The violence and acrimony have not slowed the arrival of migrants. In fact, said Brother Joseph Madsen, who helps the town's Spanish-speaking community, the attack on Perez and Escamilla rallied migrants.
"They got together to say 'We can defend ourselves.' They had series of demonstrations to show they weren't intimidated," he said.
The view from Hidalgo
Back in Hidalgo, Mexico, Yolanda Perez wept as she recalled how her only son set out for the United States to earn some money.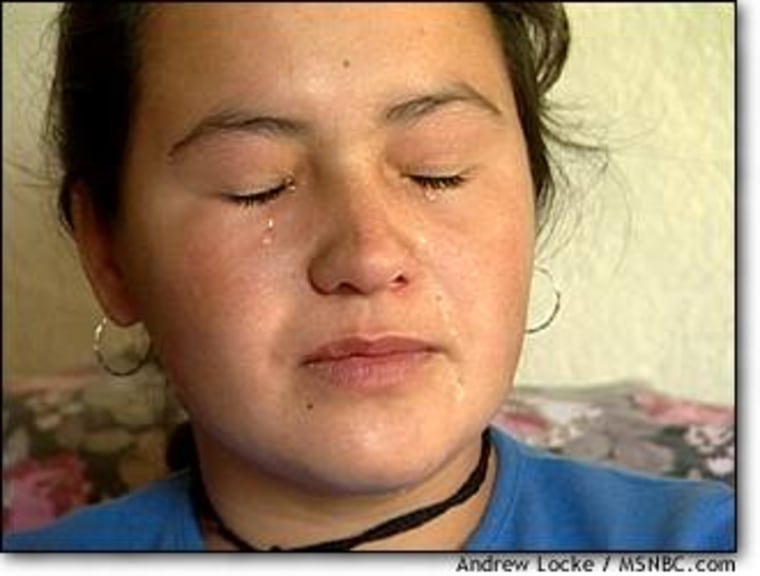 His 18-year-old sister Maritza also was worried. "My family was never separated for any length of time before. So when he went away and knowing he was going to be away for a while, I had a bad feeling," she said.
Perez's hometown, Mixquiahuala, is a small market community surrounded by farms. The land is planted with corn and chiles; herds of cattle graze on fertile soil, and the region looks more prosperous than the usually rundown areas that are home to migrants in the United States.
But for Perez and his contemporaries, work is scarce and the minimum wage is less than $4 per day. To them, jobs and money abound in America.
But Mexicans also realize that migrants aren't always welcome in the United States. There were 466 hate crimes against Hispanics in 1999, the latest year for which numbers are available, according to the FBI.
For the sake of her son, Yolanda Perez prefers to think that his attack was an isolated incident.
"America seems to be quite a cruel country for people arriving from Mexico. But what happened to Israel was probably bad luck," she says.