/ Source: The Associated Press
The Justice Department and 19 states have made peace with Microsoft Corp. over its monopolistic misdeeds. But Tom Reilly is still on the company's case. The Massachusetts attorney general is the lone public sector holdout who has refused to settle with the Redmond, Wash.-based software giant over allegations that it attempted to crush competitors with monopolistic tactics.
REILLY SAYS he's defending consumers and his state's 3,000 software companies. But some consider the attorney general's heel-digging on Microsoft expensive folly, maybe even political grandstanding.
"There's a rule for the nation and there's the Massachusetts rule," said Eric Green, a Boston University law professor who mediated 2001 settlement talks between Microsoft and several states.
(MSNBC is a Microsoft-NBC joint venture.)
Massachusetts was invited to the talks, he said, but was the only party that was never serious about settling.
Reilly's predecessor, Scott Harshbarger, was in office when Massachusetts joined the suit against Microsoft in 1998. But when West Virginia dropped out last month, accepting $19.7 million in vouchers for hardware and software, Reilly still refused to budge.
His office was expected to file briefs by Wednesday with a Washington D.C. federal appeals court supporting Massachusetts' case that the settlement between Microsoft and the Justice Department wasn't tough enough on the company.
The settlement gives Microsoft rivals more flexibility to offer competing software features on computers running its flagship Windows operating system. Eight states that initially refused to go along later settled with offers of modest legal fees and vouchers.
In its most recent filings, Massachusetts sought stronger restrictions on Microsoft's business practices, alleging that the company retaliated against an unnamed computer maker that promoted the competing Linux operating system.
At a time when the Massachusetts Legislature has been trying to close a $3 billion budget gap, Reilly, a former local prosecutor, makes no apologies for continuing to spend taxpayer money on a solitary fight against a $293-billion company.
"Competition is the cornerstone of our economy and our democracy," Reilly said in a telephone interview on Tuesday. "Those are important values to fight for."
It is unclear, however, whether Reilly's persistence will wring any more concessions.
"What you have is a fight between, if it is not the largest capitalized corporation in the history of the world, it's close to it, versus an industrialized state in the Northeast using public resources," said Thane Scott, former chairman of the antitrust committee for the Boston Bar Association. "So it looks to me like it is a bit of a mismatch."
Reilly wouldn't say how much the suit is costing taxpayers, but in a December filing his office laid claim to $2.05 million in legal fees.
The company has won several legal decisions in the case, but in June 2001, the U.S. Court of Appeals for the District of Columbia upheld a lower court ruling that the company illegally used its dominance in the software industry to protect its Windows monopoly from competition. But the appeals court rejected proposed penalties and sent the case back to a new trial judge, who then urged a settlement with the software giant.
Still, some believe Reilly's interest in Microsoft is more about politics than antitrust law.
"I think the consensus all along is that the case was pretty weak," said Jeffrey Tarter, who has edited the Softletter, a trade magazine based in Watertown, Mass., for 20 years. "I mean nobody loves Microsoft, but this looked pretty much like a political deal from the beginning."
It isn't Reilly's first confrontation with large institutions.
In 2002, he stepped into John Henry's purchase of the Boston Red Sox, arguing that the sale shortchanged the charitable trust that previously owned the team. Reilly struck a deal that gave the trust an extra $30 million and forced it to expand its board.
Later, Reilly made headlines when he convened a grand jury to investigate the Catholic church's handling of sexual abuse claims.
To some, Reilly's resistance is a justified reaction to a perceived absence of aggressive federal action against corporate misbehavior, a move that puts him in league with Attorney General Eliot Spitzer of New York.
Spitzer has led the fight against Wall Street securities firms accused of bogus stock research and spinning off initial public offerings to favored clients.
But even New York and California — with an even bigger software industry — have dropped out of the Microsoft fight.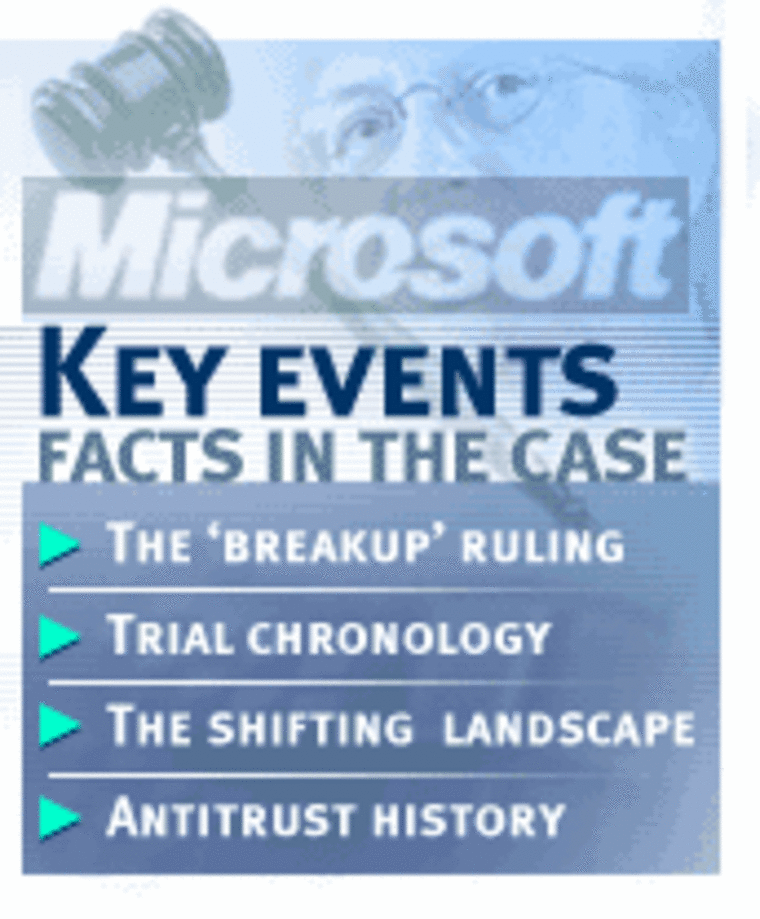 Some of the Massachusetts software entrepreneurs for whom Reilly says he's fighting appreciate his efforts.
"I think that the attorney general is showing a lot of guts and courage," said Richard Rabins, co-chairman of Alpha Software Inc., a Burlington-based company whose database, Alpha Five, competes with Microsoft.
Rabins' company holds less than 1 percent of the market in the sector, compared to Microsoft's 83.2 percent share, according to Bernstein analyst Charles DiBona.
Others, however, don't want Microsoft wounded too badly — though they want it to be less secretive about its software code.
"It doesn't make any sense whatsoever to be in the Microsoft-bashing camp," said Avner Schneur, chief executive of Burlington-based Emptoris Inc., a company that deploys its Web-based software on a Microsoft platform.
Microsoft insists it has complied with the courts and that further legal battles are useless.
"We hope that this is the final issue in terms of our battle with the states on this matter," Microsoft spokesman Jim Desler said.
Reilly gives no indication of settling.
"This is something that we need to see through," Reilly said. "This is about a level playing field."
© 2003 Associated Press. All rights reserved. This material may not be published, broadcast, rewritten or redistributed.