/ Source: The Associated Press
Massachusetts, the state appealing Microsoft's landmark antitrust settlement, has told a federal judge it is probing potential breaches of the pact.
THE CONSENT DECREE approved by U.S. District Judge Colleen Kollar-Kotelly in November includes provisions aimed at giving computer makers more freedom to feature non-Microsoft software on the machines they sell. (MSNBC is a Microsoft-NBC joint venture.)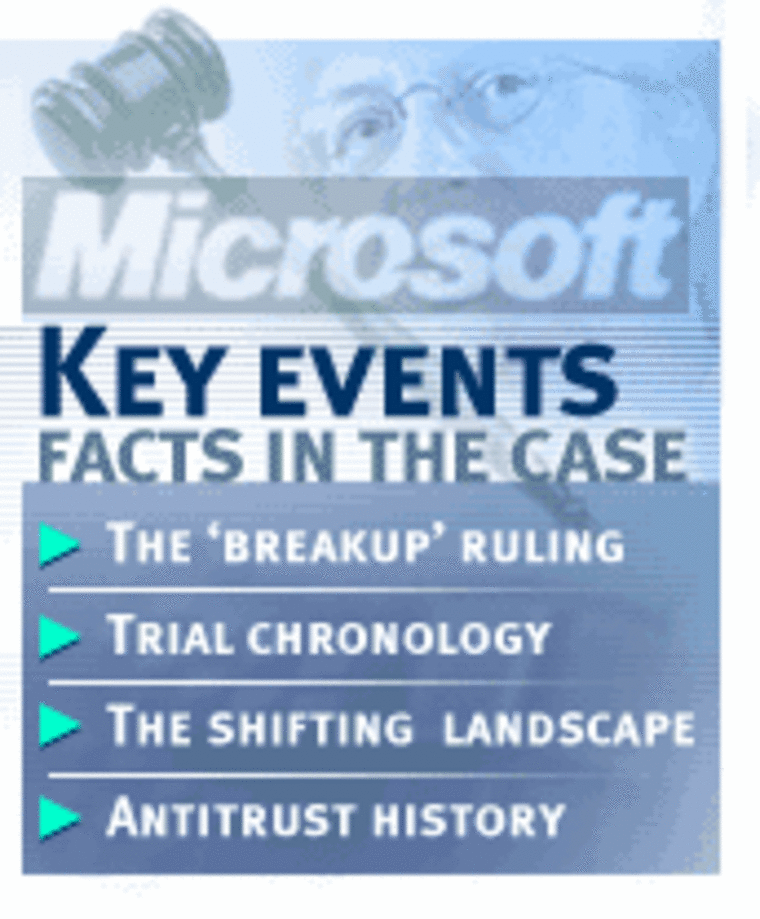 But Massachusetts told Kollar-Kotelly, in a filing posted on the court's Web site Monday, that it was looking at whether the world's largest software maker had retaliated against a computer maker for promoting Linux, an alternative to Microsoft's Windows operating system.
Among other complaints being examined by Massachusetts was whether Microsoft had violated portions of the settlement prohibiting pacts requiring exclusive support of Microsoft software. Massachusetts was also examining whether the company had properly offered communications protocols allowing non-Microsoft software to work well with Windows.
"The Commonwealth has not at this point determined that any complaints lack merit for decree enforcement purposes," wrote Massachusetts Attorney General Thomas Reilly. He offered no details of the investigations.
A Microsoft spokesman was not immediately available to comment on the Massachusetts filing. Microsoft has said it has complied with the settlement but is open to additional feedback from government and industry.
The U.S. Justice Department and a group of states who have accepted the settlement said Thursday they were concerned about the charges and conditions Microsoft was proposing to let competitors view the inner workings of Windows.
The department and states told Kollar-Kotelly they had watched Microsoft's dealings with computer makers to ensure that the company did not retaliate against this group.
Kollar-Kotelly had requested status reports on the settlement, agreed by Microsoft and Justice Department in Nov. 2001 and endorsed by the judge a year later.
The Justice Department entered the settlement saying the business restrictions it contained would restore competition to the software business and prevent Microsoft from engaging in anti-competitive tactics.
But Massachusetts, one of 20 states which helped launch the case in 1998, insists the settlement is inadequate and has appealed to the U.S. Court of Appeals for the District of Columbia — the same court that ruled in June 2001 that Microsoft had illegally maintained its Windows monopoly.
© 2003 Reuters Limited. All rights reserved. Republication or redistribution of Reuters content is expressly prohibited without the prior written consent of Reuters.