Most people discover new music on the radio. But a growing number of listeners are tuning out and logging on to get their favorite tunes. It's just one more way the Internet is changing the balance of power in the music business.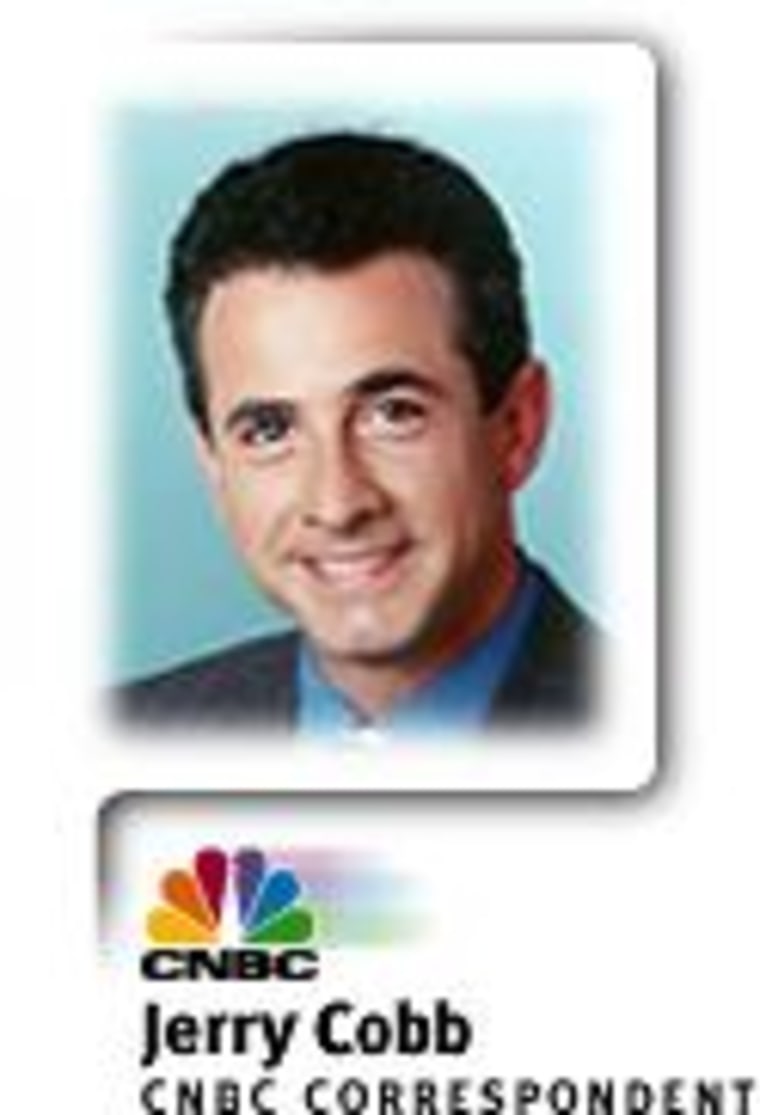 THE CAPITOL RECORDS building is one of the most recognizable landmarks in this town. And for years it has represented the strength of the music business.
But now, the industry's sales are in a slump, and a lot of people think one of the reasons has to with what's happened to the radio business.
Conventional wisdom in the music business holds that radio airplay is what sells records. Los Angeles disc jockey Sean Valentine says that formula is as reliable today as it's ever been.
"There is that passion, that moment when you're driving down a freeway and you turn on your favorite radio station and you've got that one-on-one connection with a DJ or whoever's there," he said. "And you're cranking it up and you're going, 'That's a great record, I've got to go out, I've got to buy that record now.'"
But to millions of young music lovers, radio is no longer relevant. Twenty-three-year-old New Yorker Jonathan Widro gets all his music from the Internet, downloading tunes onto his computer or his MP3 player.
"You can count them on one hand — how many new bands radio has broken in rock that is relevant to me," he said "So I generally avoid radio … I find bands through various sources on the Web, whether it's Web sites or venues that I regularly attend like Irving Plaza, or CBGBs or those kind of things and then I go to file sharing applications and download them."
In Austin, Texas, 27-year-old Kirstan Ryan also has little need for commercial radio. Instead, Internet radio stations serenade her at work.
"Anything from old school," she said. "Blues, bluegrass, jazz, lounge, disco. And I can listen to 15 different types of music in an hour, if I so choose."
Rob Meyer, of Aliso Viejo, Calif., generally discovers new music listening to the satellite radio system in his car.
"I just listen to it all the time," he said. "And I find all kinds of new stuff on it. And if I like a song I'll write it down on a notepad, keep it in the side of the car ... Sometimes if I like it and I feel I deserve it, I'll go out and buy the CD even from it."
Many music lovers say FM radio lacks the variety it once had because of the industry's recent and rapid consolidation, which has put the bulk of the industry's revenues in the hands of just two companies: Clear Channel Communications and Viacom's Infinity Broadcasting.
But Infinity's programming chief, Andy Schoun, says consolidation has actually created more diversity on the airwaves, not less.
"We're out to serve a large audience across a number of stations and to have something for everyone," he said. "And that's why, in a lot of cities, we have a country station, an alternative music station, classic rock, adult contemporary, pop music, hip hop and all those formats."
Despite the growth in services like satellite radio, Internet music stations and file sharing services, studies show most music consumers still base their buying decisions on what they hear on the radio. At the same time, radio companies are looking beyond the major record labels for promising new artists.
Web sites like Clear Channel's New Music Network, for example, allow unknown acts to play their songs for the company's program directors and the public.
"People that are just fans of music can hear artists that aren't being played on the radio right now," said Valentine. "And we at Clear Channel obviously will monitor that and say you know, everybody likes this band from Poughkeepsie, I'm seeing a lot of people download their music, maybe we should be playing that on the radio."
As it turns out, the songs that get downloaded illegally most frequently on the internet happen to be the songs that get the played the most on the radio. So while radio may still be the biggest and most important "hit maker" in the music business, for a lot of listeners these days, it's no longer the only one.