A long-awaited ruling Thursday by the Federal Communications Commission will let state regulators decide whether to force local phone companies to continue to let rivals use their lines. The heavily-lobbied debate pitted upstart local providers, consumer groups and long-distance carriers like AT&T against the powerful local Bell companies, who wanted to be free of the burden of carrying their competitors' calls. But both sides seem to agree on one thing: seven years after Congress tried to create more local phone competition and lower rates, the rules have done little to accomplish that goal.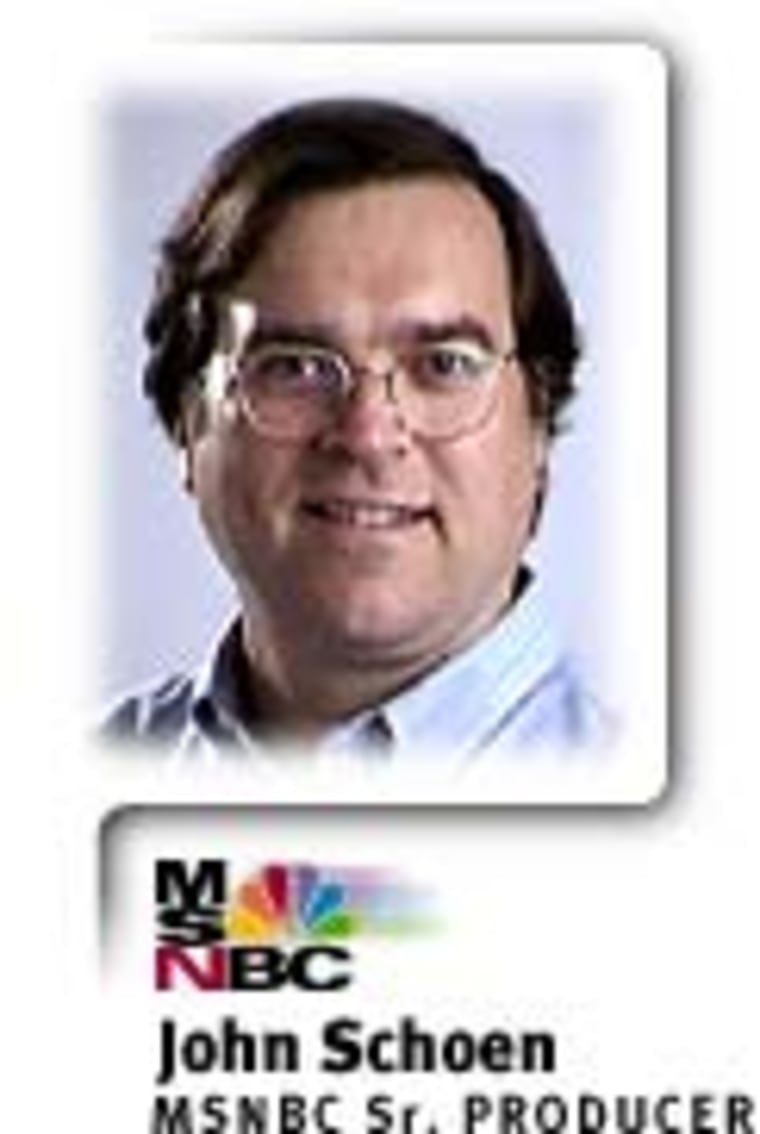 THE COMMISSION voted three-to-two to shift authority over local phone lines to the states, with chairman Michael Powell among the dissenters. Powell said the move could wind up hurting consumers; spreading authority to 50 states, he argued, will create a "molten morass of regulatory activity" that will "prove too chaotic for an already fragile telecom sector." He and the regional Bell phone companies have argued that the existing rules should be scrapped altogether.
At issue is the still unfulfilled goal of creating competition among local telephone companies, an effort that began with the breakup of the nation's telephone monopoly in 1984 and picked up speed with a major overhaul of telecommunications regulations in 1996. But despite those efforts, most areas of the country are served by a single, dominant carrier.
"The record of competition from the perspective Congress intended in the 1996 telecom act, of breaking down barriers and taking each other on, has really been abysmal," said Gene Kimmelman, co-director of Consumers Union.
The central issue that produced the latest regulatory tug-of-war is the requirement that local Bell companies let competitors lease their networks — at a price set low enough to allow those competitors to make money. But the Bell companies argue that this is roughly like telling Wal-Mart that it has to subsidize shelf space for the neighboring Mom and Pop store it's competing with. The local Bell competitors, consumer groups and long distance providers argue that there isn't enough competition yet to let the incumbent local phone providers set prices for the use of their networks.
Proponents of scrapping the rules also argue that, as long as competing phone companies can get cheap capacity from existing Bell networks, they have little incentive to invest in building competing networks that will create true competition. And the Bells say they have little incentive to upgrade their networks if it helps their competitors, too.
Some analysts believe that it will take more than new regulations to kick-start investment in local phone service.
"Spending is driven by revenue growth and the economy, not by regulation," wrote J.P. Morgan telecom equipment analyst Ehud Gelblum wrote in a recent research note.
Defenders of the 1996 Telecom Act argue that, though local competition remains scarce, the explosion of communication services in the past 7 years — from e-mail and wireless phones to satellite TV and high-speed Internet — demonstrates that deregulation works. Blair Levin, a telecom analyst at Legg Mason and former FCC chief of staff, notes that since the 1996 telecom law was written, the total number of connections has jumped from 200 million to 350 million, and total industry revenues nearly doubled — from $175 billion to $320 billion.
Since 1996, hundreds of billions of dollars have been invested in new wireless phone networks and long distance lines. But relatively little has been spent building new local phone networks. The problem, say analysts, is that while it's relatively cheap to set up cell phone towers or string fiber optic cables along railroad tracks and gas pipelines, digging up city streets and extending wires to individual homes and businesses is the highest-cost, lowest-return part of the telecom business.
"The most difficult problem in 1996 remains the most difficult problem in 2003," said Levin.
With Thursday's FCC vote, it will now be up to state regulators to decide how to foster local competition. Regardless of what they decide, technology may provide an important boost.
Telecom equipment companies say they're seeing strong demand for so-called "voice over the Internet." Such Internet-base phone service eliminates the need to rip up local streets and install costly loops to each home by piggy-backing on existing high-speed network connections And because it is considered a data service, Internet telephony is not subject to the same regulations as conventional phone service.
A New Jersey-based company called Vonage, for example, is currently providing Internet phone service in the top 25 U.S. markets and signing up subscribers anywhere in the U.S. as long as they don't mind using an area code in one of those markets. For $26 a month, you get a device to hook up your phone to your broadband Internet line. (You have to buy that broadband access from someone else.) The service routes calls to and from conventional telephone subscribers through partners, some of whom are the local Bell companies. But because Vonage piggybacks on your Internet connection, the company avoids the cost of wiring up each customer's home.
It remains to be seen whether these new platforms will create competitors that are strong enough to take on the Bells. At one point, proponents of deregulation argued that technology would allow companies to offer phone service over power lines — and idea that attracted little investment. More recently, cable TV companies have begun rolling out telephone service. After spending heavily to upgrade their networks for high-speed Internet and digital television services, they're well positioned to add phone services to those lines.
Regardless of how regulators proceed, the goal of creating dozens of competitors offering local phone service may be unattainable, according to Robert Atkinson, director of policy research at the Columbia Institute for Tele-Information.
"You're going to end up with fewer but stronger competitors," he said. "And it's stronger competition that gives consumers competitive choices. It doesn't matter if we have a 1,000 weak competitors. They are not going to discipline the incumbents."
The Associated Press contributed to this report.