With the U.S. stock market and economy stuck in neutral, Wall Street has been looking for any hint of a pickup in the tech spending that helped fuel the late 90s boom. That's why investors will be listening closely again late Tuesday when tech bellwether Cisco Systems reports it latest quarterly profits. But unless the company has heard something from its customers that the rest of the tech sector missed, the long wait for signs of an upturn in tech spending will continue into 2003.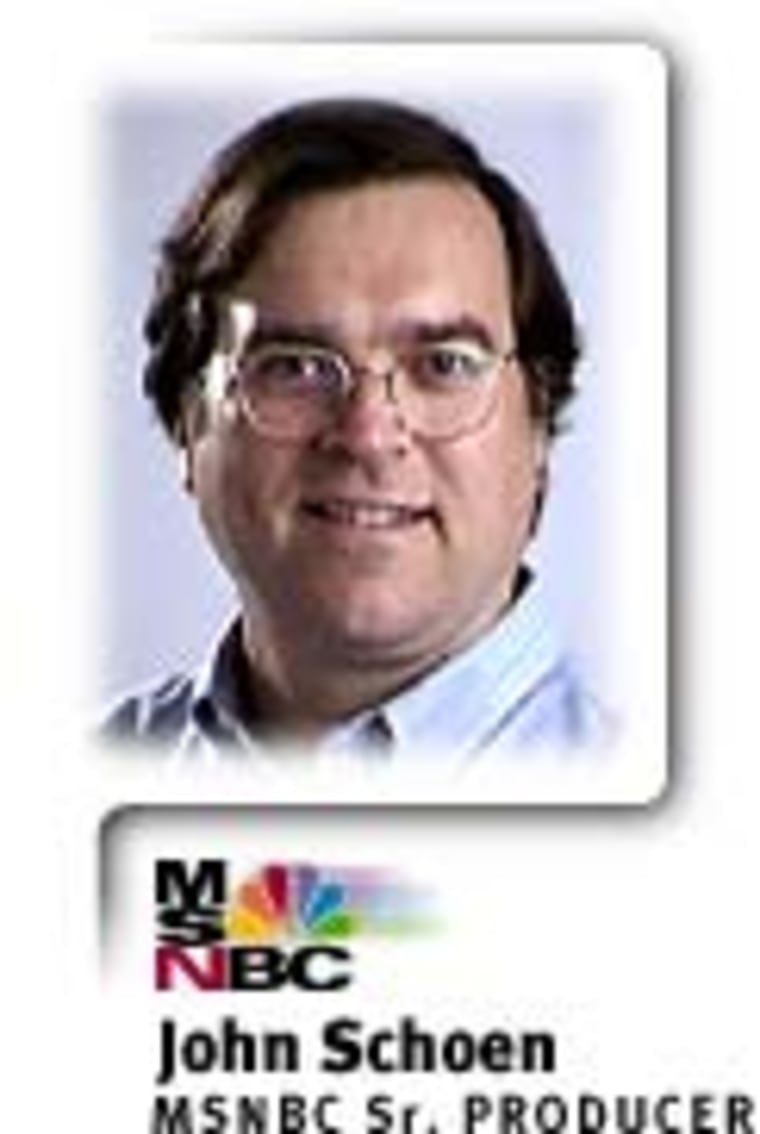 CISCO IS expected to post a profit of 13 cents a share for the quarter ended in January compared to 9 cents a year ago, according to Thomson Financial First Call. Revenues are expected to have slumped to $4.7 billion from $4.8 billion a year ago.
Most investors will be focused on Cisco's forecast for the rest of the year. But until the company's customers get a stronger sign that business is getting better, Cisco will have a hard time coming up with a reliable forecast for its own business, analysts say.
FOGGY FORECASTS
From chip maker Intel to services giant IBM, the story has been the same: Profits in the latest quarter held up surprisingly well, providing some hope that technology companies have seen the worst of across-the-board corporate spending cuts. But the forecasts provided by these companies have been cloudy at best.
IBM has said it expects to meet profit estimates for the rest of the year — but only if there is a "modest" recovery in technology spending. Microsoft has warned that revenues for the current quarter and its full fiscal year would come in below analysts' estimates in a persistent slump in information-technology spending. (MSNBC is a Microsoft-NBC joint venture.)
And Sun Microsystems eked out a small operating profit, thanks to stronger pricing and lower parts costs, but posted its largest net loss ever, taking more than $2 billion in acquisition-related charges. And the company said the outlook was so murky it wouldn't even venture a forecast for the rest of the year.
Analysts say any forecast that calls for a rebound in technology spending should include a major asterisk concerning possible war with Iraq.
Customers "are saying, 'We might as well wait a little longer,' " said Legg Mason analyst Timm P. Bechter. "I do think there is some pent-up demand out there. At some point, that ends up coming through."
But Iraq isn't the only cloud over corporate spending on more hardware and software. Bechter notes that a number of regulatory issues surrounding the cable and telephone industries are holding up spending by those industries. And until companies see clear evidence of a general economic rebound, they'll continue to keep their spending and investment tight, according to Timothy M. Slevin, an analyst at Parker/Hunter in Pittsburgh.
"There's been a general clampdown in spending across the board," he said. "If what is in place is good enough, if there's not a definable positive return, it will be hard to get projects approved."
With their customers hunkered down, tech companies are pinching pennies, too. Even as it reported revenues and profits on the high end of forecasts, chip maker Intel Corp. slashed its capital spending, putting the squeeze on the semiconductor tool makers that sell equipment to Intel.
There are a few notable bright spots in the gloomy outlook for tech spending. As companies continue to churn out millions of megabytes of new data — more documents, images, and stored transactions — storage hardware makers like EMC and McData have reported solid growth.
Tech providers also see strong demand for products that help their cost-conscious customers save money. Hardware and software used for so-called "voice over IP telephony" — moving telephone traffic to the Internet — has helped companies cut their phone bills by placing calls over the Web. Sales of wireless networking equipment are also strong as small businesses and individuals set up small computer networks without having to rewire their homes or offices.
The push for increased security has also helped fuel demand for hardware and software designed to protect corporate networks. The need for tighter security will likely require continued spending, as technology continues to provide new ways to defend — and attack — information networks.
"You can build a 12-foot wall, but there's always someone out there selling a 13-foot ladder," said Bechter.