It's the Super Bowl of soccer, the most watched sporting event everywhere in the world, except in America. But even if most Americans sleep through the World Cup matches (a likely scenario given their broadcast time), a number of U.S. companies are paying big bucks to sponsor the month-long competition.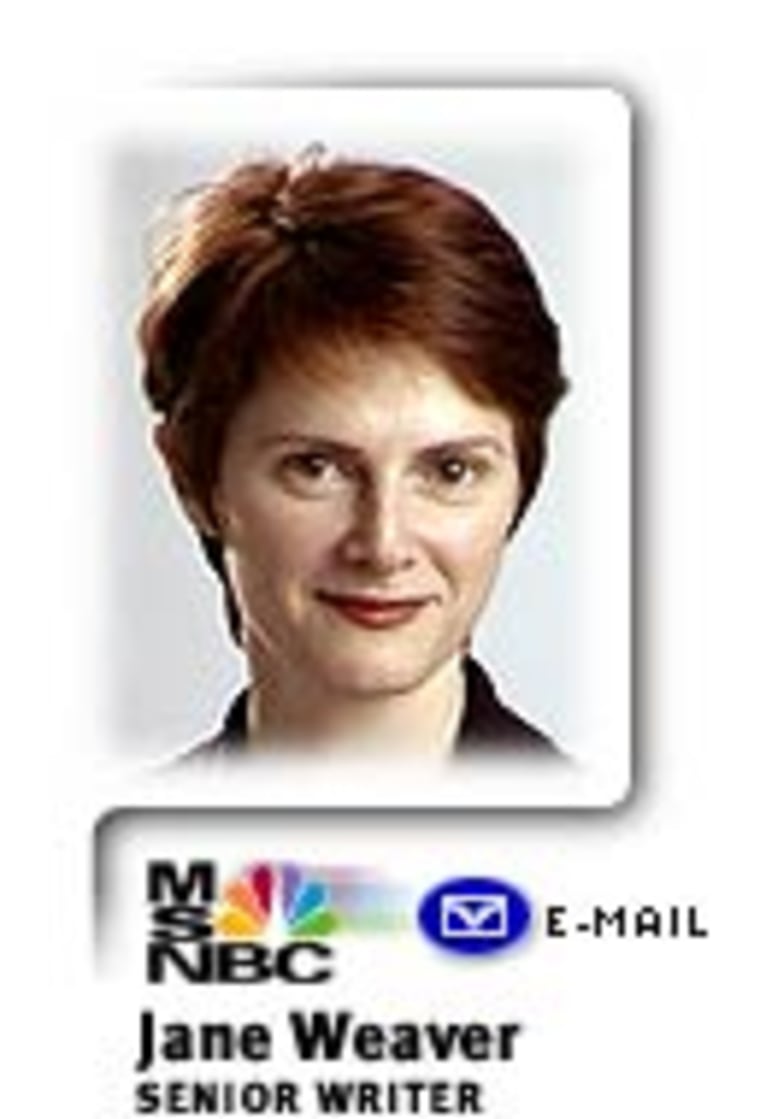 A RECORD 15 global brands paid as much as $25 million to be official sponsors of the World Cup tournament being held in Japan and Korea from May 31 through June 30. Because of the time-delay between Asia and the U.S., most of the matches will air on American television either late at night or early in the morning, dampening the ratings prospects.
Nevertheless a number of American companies, including Anheuser-Busch's Budweiser, Coca-Cola, Mastercard, McDonald's and the Gillette Co., jumped at the chance to reach a vast global audience of young "lads" rooting wildly for their home teams. Billions of viewers — approximately 8 out of 10 people in at least 200 countries — are expected to watch some part of the 30-day tournament. Fans of the game are known for their dedication, their passion.
In fact, Budweiser's association with the World Cup is the largest sponsorship in the brewer's long-history of sports marketing, according to the company.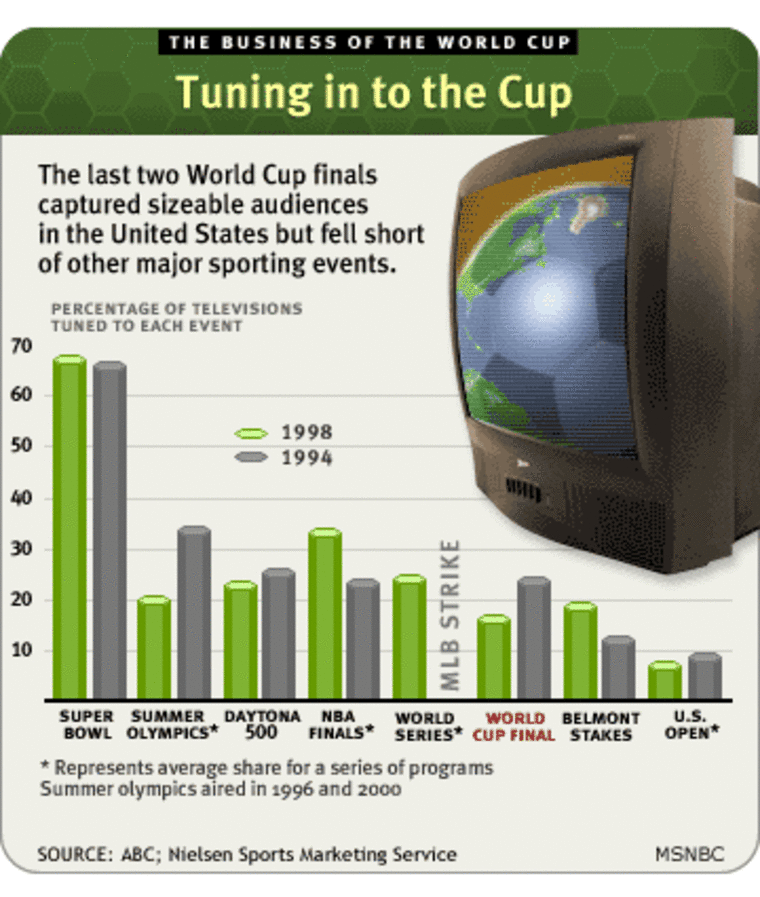 In addition to the official partners, other companies such as Nike and Pepsi poured millions into developing campaigns around the internationally popular event. In certain countries such as Thailand, the local division of Pepsi is even outspending rival Coke with World Cup commercials.
But is it worth the money?
Unlike American football and basketball which have frequent time-outs and quarters to cut to commercials, soccer matches are uninterrupted except for a 15-minute half-time break. Efforts to break the games into quarters similar to American football — presumably to make them more commercial-friendly — have been vigorously rejected by soccer federations.
That doesn't daunt marketers like Gillette, which has been sponsoring the World Cup since 1970.
"If your target audience is men, if you want to associate your products with the world's most watched sports, it is the premier sporting event," said Michele Szynal, spokesperson for The Gillette Co., the competition's longest-running ad partner.
Internet portal Yahoo became a first time sponsor and the Web host for the official World Cup site because "there's going to be tremendous pent-up demand for information" from fans who might be sleeping or working when the matches are played, said Yahoo vice president Randy Bernstein. "We knew it would be the first Internet World Cup." Yahoo's "Always on" theme for its sponsorship ties into the game highlights being offered through the portal.
"It gets very expensive," said Wally Hayward, chief executive of Relay Sports and Marketing. "If you're going to spend the money, do it right and activate the campaign" with promotional events in local countries.
Indeed being an official partner of the tournament goes well beyond TV commercials; sponsorship includes funding different national teams, developing grassroots sales promotions in numerous countries and sweepstakes. There's signage in stadiums and sponsor logos can appear on team uniforms (except during the final tournament).
Like NFL games in the U.S., the average soccer fan is a male, 18-44 years-old. But there are also huge numbers of younger viewers, women and families watching the event as well.
Sports marketing experts say that just running commercials isn't an effective way to leverage a sponsorship, especially since there are so many unofficial advertisers like Nike or Pepsi crowding the field.
Nike threatens to upstage official sponsor Adidas with a fast-paced, flashy commercial, "Secret Tournament." The commercial, which features a dancey remix of an Elvis Presley song, shows a group of ferocious soccer players competing at high-speed in a large steel cage. There's only one rule, "first goal wins."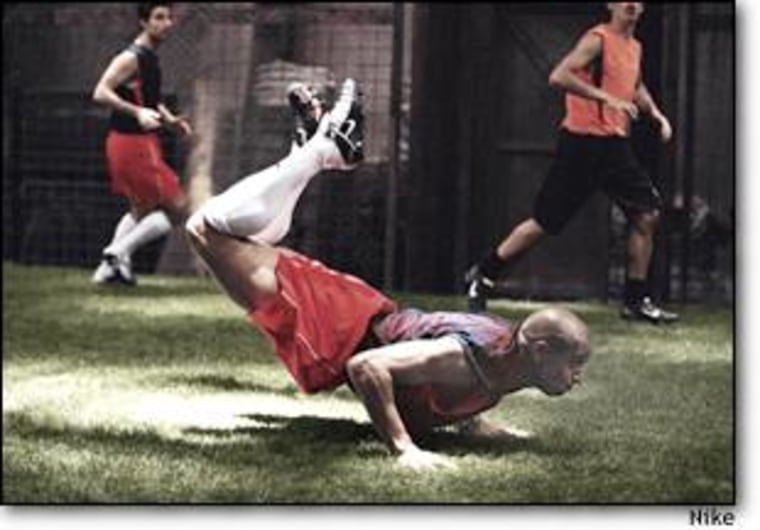 While Super Bowl commercials go for laughs and Olympics commercials tend to tug on the heartstrings with inspirational messages, World Cup commercials are all about the game. Commercials feature little or no dialogue so they can air in any country or be easily translated into different languages.
Nearly every TV spot from a major sponsor features real soccer professionals playing the game or regular people fantasizing about it. The love of the game is unmistakeable.
Here's a look at what a few of the World Cup sponsors are doing:
Budweiser: More than any other sponsor Budweiser faces the additional challenge of the early morning schedules for most of the matches, not the best time to run beer commercials.
Anheuser-Busch executives couldn't be reached for comment, but Budweiser's commercial creative will revolve around the "One World, One Game, One Beer" theme of its 1998 World Cup program and its on-going "Celebrating the True Passion" soccer campaign. In the U.S. Budweiser commercials are targeted to the Hispanic audience. In one spot, a father imagines the birth of his son as if it were a winning soccer goal. In a series of humorous ads airing in the United Kingdom, Budweiser makes light of some of the bizarre rituals soccer fans follow, like how to walk back from the bathroom while watching games at the pub.
Coca-Cola: Four generations of soccer players, including hunky Portugese superstar Luis Figo, show off their kicks and passes as they share a field and a Coke in a 30-second World Cup commercial for the official soft drink sponsor. Another commerical features a Japanese announcer getting lessons on how to to be exuberant from a Brazilian sports announcer.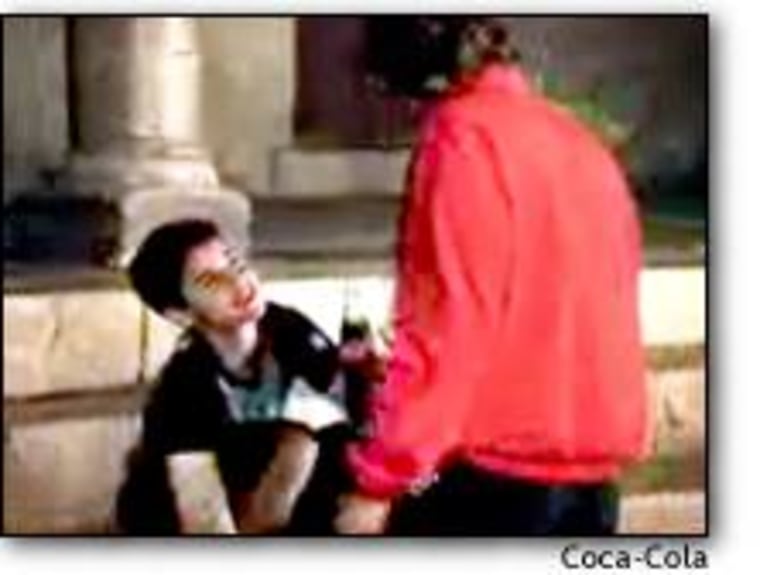 "What we like about [soccer] is that it is so global and it takes so little equipment to play and people very young and older can play it," said Coca-Cola spokesman Kelly Brooks.
The Gillette Co: A sponsor since 1970, Gillette is one of the longest-running commercial backers of the World Cup. There is no new, special commercial creative for the competition, although promotions focus Mach 3 blades, Braun and Oral B products in about 70 countries. One sweepstake offers the winner a trip to the finals and a chance to kick a soccer ball through a target for $1 million.
Yahoo!: The official Web host and sponsor airs a 30-second commercial, "Always On."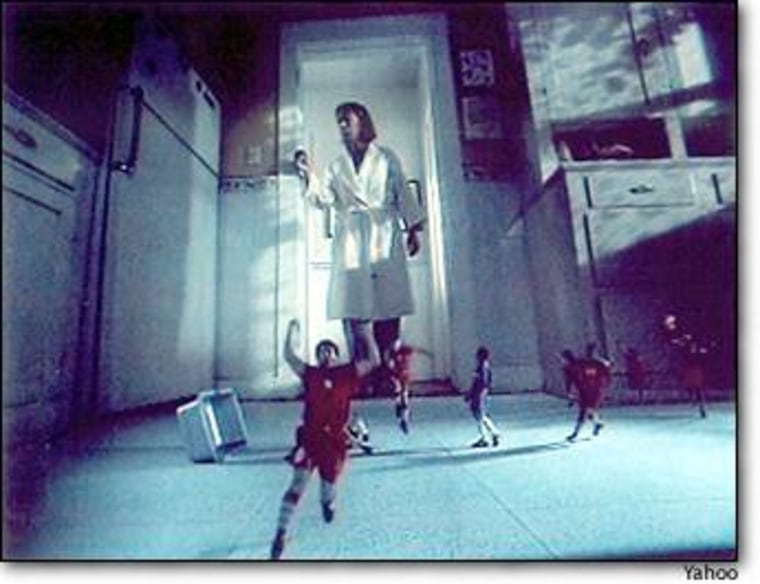 Playing off the fact that most people in the U.S. will be sleeping during the tournament, the commercial features a woman who gets out out of bed when she hears a noise in her kitchen. She interrupts a soccer game being played by gnome-sized men who scream when she catches them. They then climb the cord of her computer mouse and dive back into the World Cup Web site.
Mastercard: In its 30-second World Cup commercial, the credit card company suggests that rivals of all kinds should follow the long-held soccer tradition of players swapping jerseys following a match. A version of its ongoing "Priceless" campaign produced for the soccer tournament, the commercial shows beauty contestants swapping sashes and train commuters switching t-shirts.