The next wave of reality television breaks this week with the Feb. 13 premiere of "Survivor: The Amazon" on CBS going head-to-head against ABC's "Are you hot? The search for America's sexiest people." Reality programming is driving the TV business right now, but is the hot programming genre really a bargain for the TV networks or a fad that will burnout faster than Kelly Clarkson's career?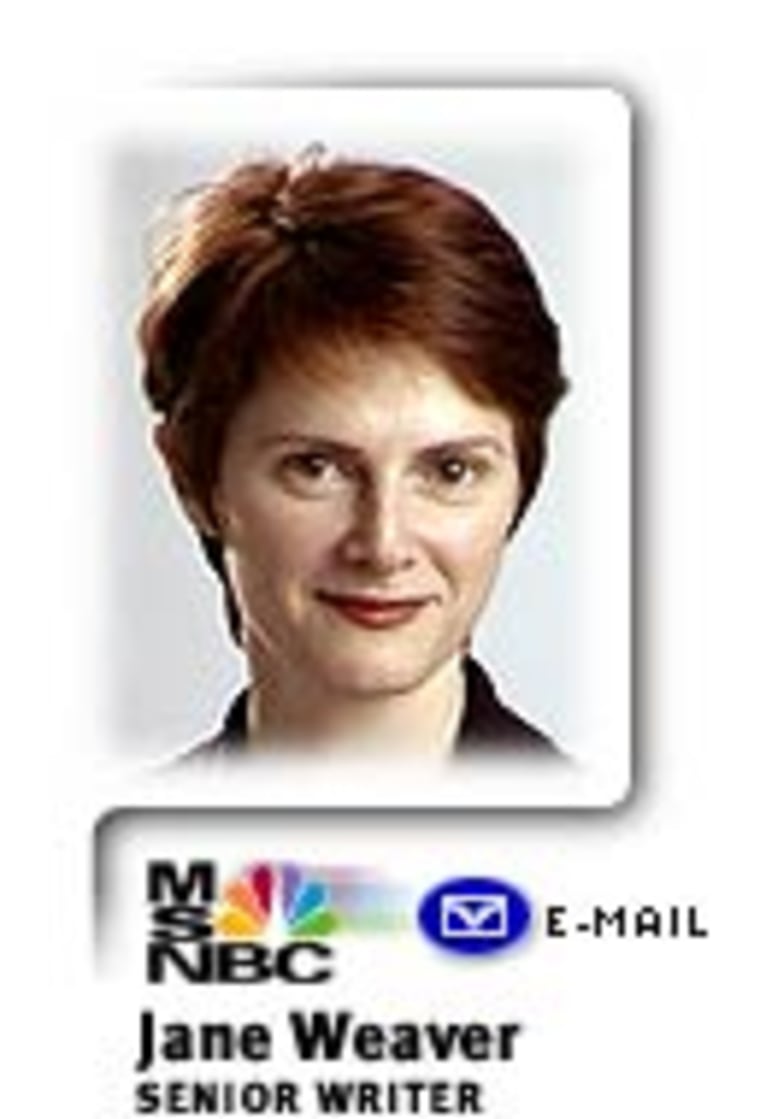 "JOE MILLIONAIRE" may be a liar, but his ratings are the real thing.
The unexpected success of "Joe Millionaire" — the show about a guy who pretends to be rich so he can get a woman to marry him — and the return of the talent search show "American Idol" have transformed the reality genre from a cheap date into the hottest genre in the television business.
Two weeks ago, News Corp.'s Fox scored its best ratings in 5 years because of the two reality shows, boosting the network's slumping primetime into the possible winner of the crucial February "sweeps" period, the time when Nielsen ratings determine commercial rates for the next few months.
"American Idol" captured 26.5 million viewers for the first night of its second season Tuesday, Jan. 28, and just under 25 million for the second episode on Wednesday, according to Nielsen Media Research. The first few episodes of "American Idol" have bested the 22.3 million viewers who watched the show's final episode in September when cocktail waitress Kelly Clarkson out-sang the bouncy-haired Justin Guarini.
"Joe Millionaire," which premiered in early January, was seen by more than 20 million viewers last Monday, vaulting that new show into the Top 10.
The Feb. 17 season finale of "Joe Millionaire" where Evan Marriott — the construction worker posing as a millionaire — picks one of two lucky women as the winner, is expected to top that.
In fact, one week into February sweeps, Fox was ahead of top-rated NBC by 1/10th of 1 rating point, NBC entertainment president Jeff Zucker told CNBC late last week.
The feeding frenzy is on with more than 20 reality-based shows scheduled to debut through the summer. Virtually any concept that can be imagined — from "The Will," a show about wealthy heirs battling for a fortune, to "Exhaustion," about people who stay awake for days — is either already on a network line-up or being pitched to to programming executives.
Then there are reality pitches for the next stunt man. The next supermodel. The next comedian. Subtle twists on the same formula.
"They're all trying to replicate the success of 'American Idol,' " said David Goldberg, president of Endemol USA, the international production development company behind "Fear Factor" and "Big Brother," which is returning to CBS for its fourth edition this summer. "The mentality now is, 'let's throw as much stuff on the wall and see what sticks."
The short-term economics of reality TV are enticing. They attract a huge female audience of 18-49 year-olds, the age range most coveted by advertisers.
"They are a magnet for young women," said Roy Rothstein, vice president of broadcast research for Zenith Media.
The record ratings for "American Idol" are being matched by near-record ad prices. Fox is asking almost $1 million for a 30-second spot in the finale of "American Idol" in May, more than twice the cost of a commercial on the show's final episode last year, according to ad agency sources.
Comparatively, a 30-second commercial for the hit show "Friends" on NBC costs an estimated $450,000.
REAL CHEAP?
Unscripted shows cost from $500,000 to $700,000 for a new series compared to $1.2 million for a typical drama or sitcom or an estimated $2.3 million for a hit like "West Wing" on NBC.
But reality may not always be as profitable for the TV networks as the ratings imply. They're cheaper to produce, but rating point for rating point, demographic for demographic, an unproven reality show doesn't command the same ad rates as a new drama or comedy, media agency executives say.
While "American Idol" has attracted multi-million dollar sponsorships from AT&T Wireless, Coca-Cola and Ford Motor Co., other reality shows with gross-out or questionable content like NBC's "Fear Factor" have a harder time selling ads.
Toyota Motor Sales, which has run ads during "The Bachelorette" passed on the new ABC reality show, "I'm a Celebrity, Get me out of here," which debuts on Feb. 19. The shows airs for 15 consecutive nights and features "celebrities" like Robin Leach and Melissa Rivers stranded in the Australian rain forest.
"We thought the premise was a little silly," said Deborah Wallmeyer, corporate marketing manager. "It's not worth it."
QUICK HIT, NO REPEATS
Reality's the rage now, but the shows don't repeat well beyond the same week, cutting into the lucrative money networks make when programs go into reruns and into syndication.
As an executive from a rival network said about Fox's "Joe Millionaire," "It's a phenomenal quick hit, but what do they do next time? It has questionable lasting power."
Ed Martin, programming editor of the Myers Report, a media industry newsletter agreed.
"The networks are becoming increasingly aware they save money going in, but they don't make any money on the back end with reality shows," he said.
Yet as the ratings have zoomed, Madison Avenue has been taking the format more seriously.
"For every client we pull out we have another client willing to run in [reality]," said Jon Mandel, co-chief executive and chief negotiator at MediaCom in New York, a media agency whose clients include ConAgra, Hasbro, Reebok and Subway.
"There are advertisers who view some reality more favorably and within the content appropriateness of their brand and others who avoid reality just as they might avoid an inappropriate comedy," said Marc Goldstein, chief executive of Mindshare, a media buying firm.
A REALITY GLUT
Reality viewers are fickle. Shows can flame and burnout quickly. Ratings for MTV's hit "The Osbournes" plunged in its second season from a peak of 8 million viewers in its debut last year to a low of 3.5 million in mid-January. "American Idol" winner Kelly Clarkson had a hit radio song last fall, but is often jokingly referred to now as "Kelly who?"
Some industry executives wonder if the reality helps a network hang onto audiences beyond the buzz.
"The problem is it works now but over the long haul it does nothing to build your brand as a network," said Mediacom's Mandel. "They're beginning to realize that but don't know what to do with it."
After "Joe Millionaire" Fox is ready to premiere "Married by America," a show where the audience determines who will get hitched," making the 9 p.m. Monday slot its reality-hour franchise time.
Will the young women who enjoy watching other young women being duped by a phony millionaire develop a loyalty for the network and come back for other shows?
Media buying firm Mindshare has begun studying those questions, analyzing viewers who watch reality shows and how much other program they watch on the network, said CEO Goldstein.
HOW FAR CAN IT GO?
It'll be the "Summer of Reality" as the broadcast networks saturated their line-ups with unscripted fare. NBC plans to bring back "Crime and Punishment" and "Dog Eat Dog." ABC has three series on the summer schedule along with four new midseason reality shows. CBS has a new reality sweepstakes, "Cupid" in the works for summer.
Media executive Mandel calls the race for the next breakthrough reality show a "nuclear proliferation of 'can you top this?' Others say that reality works because the shows require little time commitment from busy young people.
Endemol's Goldberg is hoping the crack the formula for mixing scripted programming and reality. A sitcom meets reality where real people interact, knowingly or not, with actors.
"It's been tried, but we're excited about making it work," he said.
Obviously, reality is here to stay.
"Reality has given the network the opportunity to put on summer program that is a bit less expensive and is original and potentially retain an audience they have been losing to cable networks during summer repeats," said Mindshare's Goldstein. "There will be a weeding process and we will see fewer than we're looking at in the short-term horizon."