As BMW of North America prepares to premiere the sequel to its popular series of ad films later this month, the Madison Avenue buzz over long form commercials — marketing messages that are more about entertainment than a sales pitch — is getting louder. Previously these commercial vignettes were only on the Internet, but now they're headed to satellite and cable television. Will the latest ad fad sizzle or fizzle with American viewers?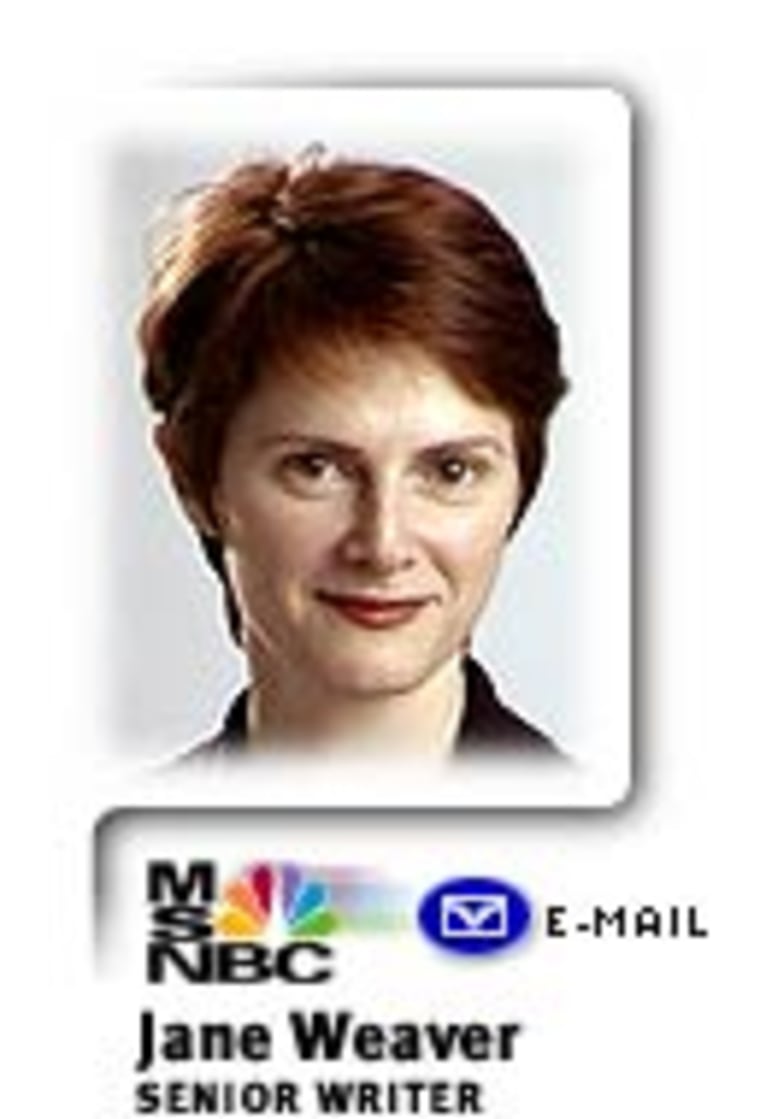 THESE ARE NOT your parents' infomercials hawking self-help guides and amazing cleansers.
Call them advertainment, branded content or brand clips, commercials vignettes that are packaged like mini-movies and barely mention the advertiser's name are a fast-growing trend. In recent months, marketers as diverse as the retailer Aeropostale, Nike and Skyy Vodka have produced longer commercials that look more like something you'd see at an independent film festival than on TV.
"With all the information that's thrown at us everyday with the media and Internet is mind-boggling," said Kathy Delaney, executive creative director at New York agency Deutsch. "You have to create a new advertising beast to stand out."
Car maker BMW, which popularized the new genre of advertising with its film series known as "The Hire," is back with a new round of mini-movies starring the British actor Clive Owen ("Gosford Park") as a mysterious driver-for-hire. BMW's ad agency Fallon Worldwide, Minneapolis, once again scored A-list Hollywood talent for the 3 new shorts, including the directors John Woo and Tony Scott and actors Don Cheadle and F. Murray Abraham.
In the first film, premiering on the Web on Oct. 24, James Brown plays himself in "Beat the Devil," a re-telling of the familiar story where as a young man Brown sold his soul to the Devil and now has to escape the final payback.
"You'll find that the story lines have taken on a new level of sophistication that should be very well-received by our audience," said Jim McDowell, head of marketing for BMW North America. "These will be the best films we've produced yet."
At a time when cable TV viewers channel-surf through dozens of channels and more people are skipping commercials entirely with digital video recorders like TiVo, the 30-second TV commercial just doesn't pack the same punch anymore.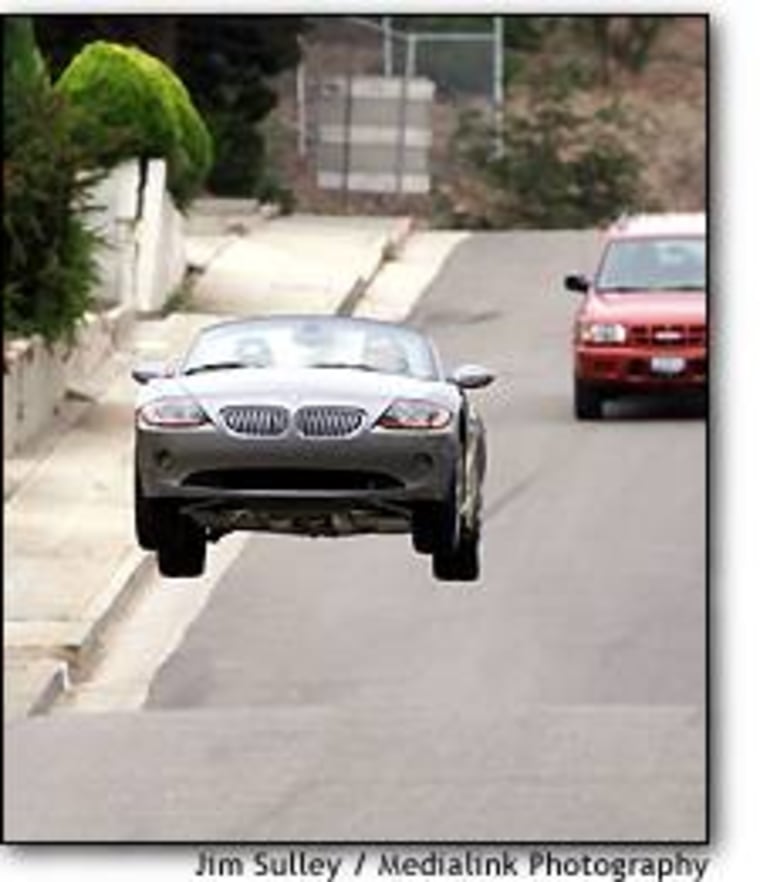 "I don't think people know what the traditional TV commercial is delivering anymore," said Robert Passikoff, president of Brand Keys, a New York advertising consulting firm who has worked with Citibank, Burger King and Toyota.
"Every brand is convinced that the audience is not paying attention to their commercials and fearful that coming technologies will prompt the consumer to opt-out of advertising," said Scott Mednick, chief executive of Mandalay Branded Entertainment, a unit of Mandalay Pictures that specializes in new approaches to corporate brand building.
Often the ads first appeared on the Internet at the company's Web site. For example, the U.S. Army created a series of commercials for its Web site which profile a young soldier going through training. Regular ads on TV and the Internet urged people to visit the site and watch the commercials.
But now more of the long commercials are headed to television.
MTV ran the two-and-a-half minute Aeropostale clip after the the premiere of "The Real World, Las Vegas" and plans to air three other of the retailer's films later this year. The mini-movie, called "Backseat," involves teens driving around in a convertible, as a young boy and girl shyly get to know each other in the backseat.
Neither Aeropostale nor MTV returned calls for comment.
ESPN may introduce longer commercial messages into its sports line-up. The ESPN clips would incorporate a product placement for a brand along with a promotion of a particular program on the sports channel.
"We are open to the notion of doing long-form commercials and are in the conceptual creative stage," said Ed Erhardt, president of ESPN ABC Sports customer marketing and sales.
DirecTV will air the BMW films in half-hour loops on one of the satellite TV provider's available channels for five weeks beginning in November and is said to be pursuing other advertisers with similar offers.
And sometime next year there will be at least 2 digital cable channels dedicated to this new form of advertising. The backers of AtomTV, a 24-hour digital network owned by Global Media Holdings and AtomShockwave Corp. of San Francisco, and BOB, or Brief Original Broadcasts. which is sponsored by Anheuser-Busch, are convinced that a generation reared on MTV videos will be equally enamored of short films, and commercials disguised as programming, on television.
"We won't have traditional commercial breaks," said Olivier Katz, founder of Bob, which will show clips of short-films and other programming between 1 minute and 8 minutes, interspersed with long commercials. "The idea is not about promoting a product specifically, but connecting with consumers on an emotional level." BOB is in sponsorship discussions with other advertisers, including Nike, Katz said.
AtomTV will carry many of the short-films produced for the AtomFilms Web site over the last several years, as well as earning revenue from long form ads.
"The channel will go after the 18-34-year-old male audience, which is the hardest to reach and the least responsive to traditional advertising," said AtomTV's chief executive Mika Salmi. "But they'll have to be entertaining, because the audience will call you on it very quickly.
Such blending of commercial messages with programming is "the beginning of a new paradigm for messaging," said Tim Hanlon, a vice president of emerging contacts at Starcom Mediavest.
But agency executive Mitch Oscar calls the fuss over long form commercials a desperation ploy.
"Everyone is looking for the next big thing, but we're in an environment that is fragmented and cluttered, so they'll consider anything," said Oscar, senior vice president of media futures at Universal McCann, ad agency for Johnson & Johnson, Coca-Cola and Mastercard. "But do classy films sell cars?"
BMW must think so.
As the second series launches, BMW's U.S. sales are up more than 17 percent in 2002, an impressive feat when luxury auto sales in the U.S. are generally flat.
The results can be spectacular, if the marketer really has a story to tell, advertising experts say.
"Only 1 or 2 percent of brands have a story worthy of a longer format," said Doug Hall, co-founder of Eureka Ranch, a Cincinnati-based brand consulting firm. "Most brands aren't that great."
Furthermore, long form ads aren't going to be appearing in the middle of "Friends" anytime soon. Commercial time on broadcast television is too expensive, with an average 30-second commercial costing at least $100,000.
Some of the long-form commercials push boundaries they could never get away with on regulated TV. Without any disclaimers of "Don't try this at home," BMW's films show some pretty unsafe driving habits. The Skyy Vodka films include foul language and adult situations that wouldn't be acceptable on mainstream TV.
The long form ads could even gain more popularity with a "banned from TV" cache.
The only rule BMW asks directors to follow?
"If at all possible, the vehicle should not directly harm another person," said BMW's McDowell.