A government report due Friday is expected to show modest job growth but mainly for technical reasons as the economy shows no signs of emerging from a slowdown that has caused the weakest labor market in more than a decade.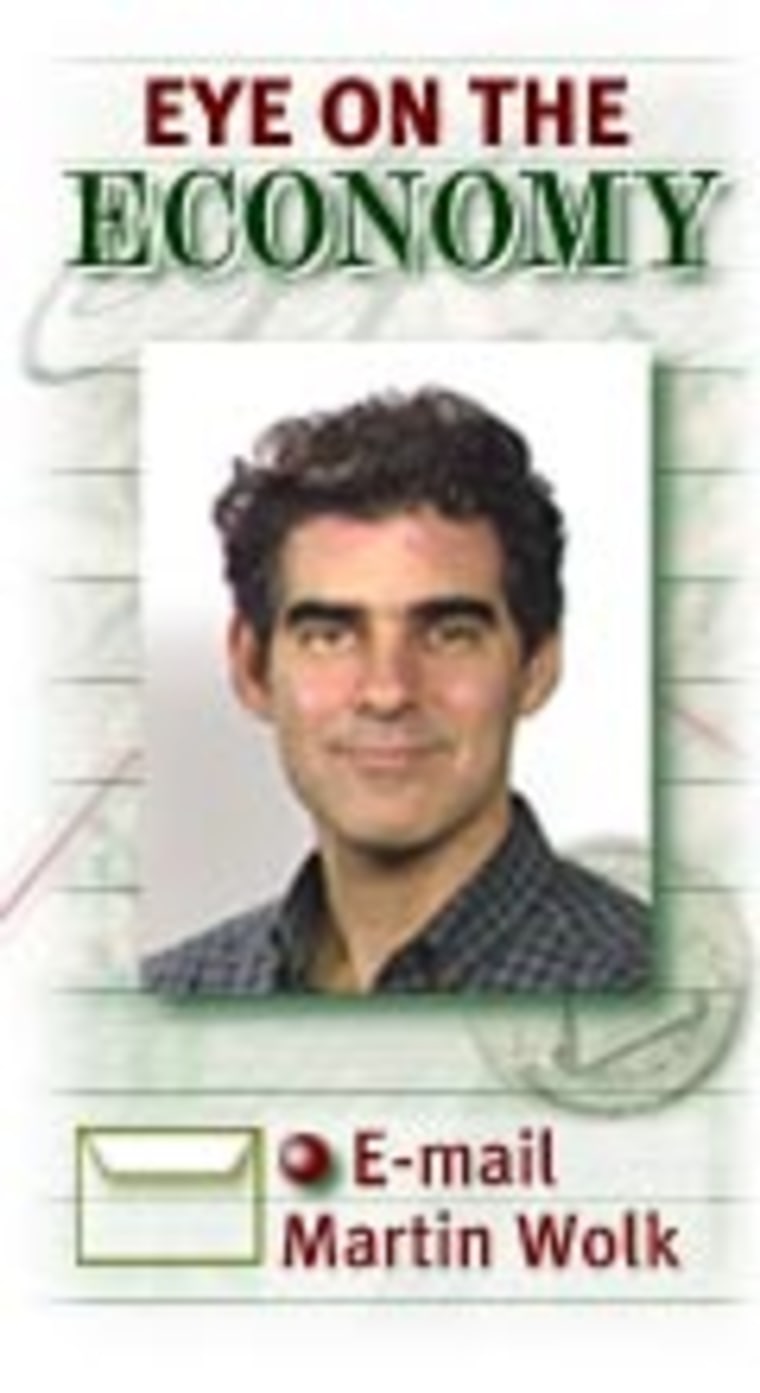 ECONOMISTS GENERALLY EXPECT the Labor Department to report that the economy added about 75,000 jobs in January, far short of the 150,000 or so that would be required just to absorb new workers entering the work force and bring down the unemployment rate from its current 6 percent.
Any job growth would be an improvement after the economy lost nearly 200,000 jobs in November and December, extending a jobless, joyless recovery from a recession that began in early 2001.
But economists say the expected job growth is mainly a bounce-back related to seasonal factors rather than a sign of any fundamental improvement in the labor market.
"All the indicators we are seeing are telling us we will not get a good number," said Sophia Koropeckyj, an economist with forecasting firm Economy.com. "It is pretty much a stalled labor market. There is not much good news."
The sluggish labor market has become a growing political problem for President Bush, who identified job creation as his "first goal" last week in his State of the Union Address. "We must have an economy that grows fast enough to employ every man and woman who seeks a job," he said in urging Congress to pass a tax-cut package valued at $670 billion over 10 years.
The proposal has won support on Wall Street, but more than 400 economists, including 10 Nobel laureates, have signed a letter opposing the plan, the liberal Economic Policy Institute announced Thursday. The economists expressed concern that the plan will lead to chronic budget deficits without providing much short-term economic stimulus.
At 6 percent the unemployment rate is still well below previous cyclical peaks including the 7.8 percent peak hit in 1992, when Bush's father lost a re-election battle that was fought chiefly over economic issues.
But the jobless rate has soared from a 30-year low of 3.9 percent little more than two years ago. Since March 2001, the economy has lost 1.75 million jobs, or 1.3 percent of the total, its worst performance since the early 1990s.
And many economists say headline numbers understate the true weakness of the job market because they do not account for the hundreds of thousands of people who have abandoned the job hunt or decided against entering the labor market because prospects are so dismal.
"I think there is some truth to that," said Mark Vitner, an economist with Wachovia Securities. "When folks feel like there are not a whole lot of job opportunities out there they are not inclined to look for them. Maybe they go back to school, maybe they move in with mom or dad. That's particularly true with high-tech workers."
Including workers who have given up searching and those who are working only part-time because they cannot find full-time jobs, the unemployment rate would be 9.6 percent, according to the Labor Department. And economist Jared Bernstein of the Economic Policy Institute said a more accurate census of employers taken from unemployment insurance records shows the economy lost 280,000 more jobs over the past two years than previously believed.
"This jobless recovery is more jobless than the last one," Bernstein said. But he expects hiring to pick up in the second half of the year as companies boost investment in equipment and technology.
Vitner said he expects hiring to remain soft through the first half of the year as employees remain cautious in advance of a possible war against Iraq.
"I think a lot of companies are putting off hiring decisions until we get some clarity on the Iraq situation," he said. "Until then companies are just not confident enough to move forward with expansions and investment decisions."
But if the Iraqi leader Saddam Hussein is ousted easily, the economy could rebound strongly in the second half of the year, he said.
Recent indicators on the job situation have not been encouraging. U.S. companies announced plans to eliminate 132,000 jobs in January, a sharp increase from the 93,000 in December, according to Challenger, Gray and Christmas, which tracks the announcements. Help-wanted advertising is at its lowest level in years, according to the Conference Board. New claims for unemployment benefit have hovered near the 400,000 level, consistent with flat to rising unemployment.
Nevertheless some economists believe Friday's monthly report could show unexpected strength because of unusual seasonal fluctuations. Goldman Sachs, for example, predicts the report will show the economy added 100,000 jobs because of distortion in the retail sector.
The reason is job figures are seasonally adjusted in January to account for the expected impact of retailers laying off employees who were hired for the holiday season. But far fewer workers than usual were hired by retailers in November and December, so fewer had to be let go in January.
Looking beyond the retail sector, health services, construction and government are likely to show job growth for January, while manufacturing is likely to show job losses, economists said.