Just below the surface of the latest mixed and confusing economic data, there are signs of modestly improving fundamentals. But a robust, sustainable expansion appears unlikely to take root until there is some resolution of the uncertainty over a possible war in Iraq.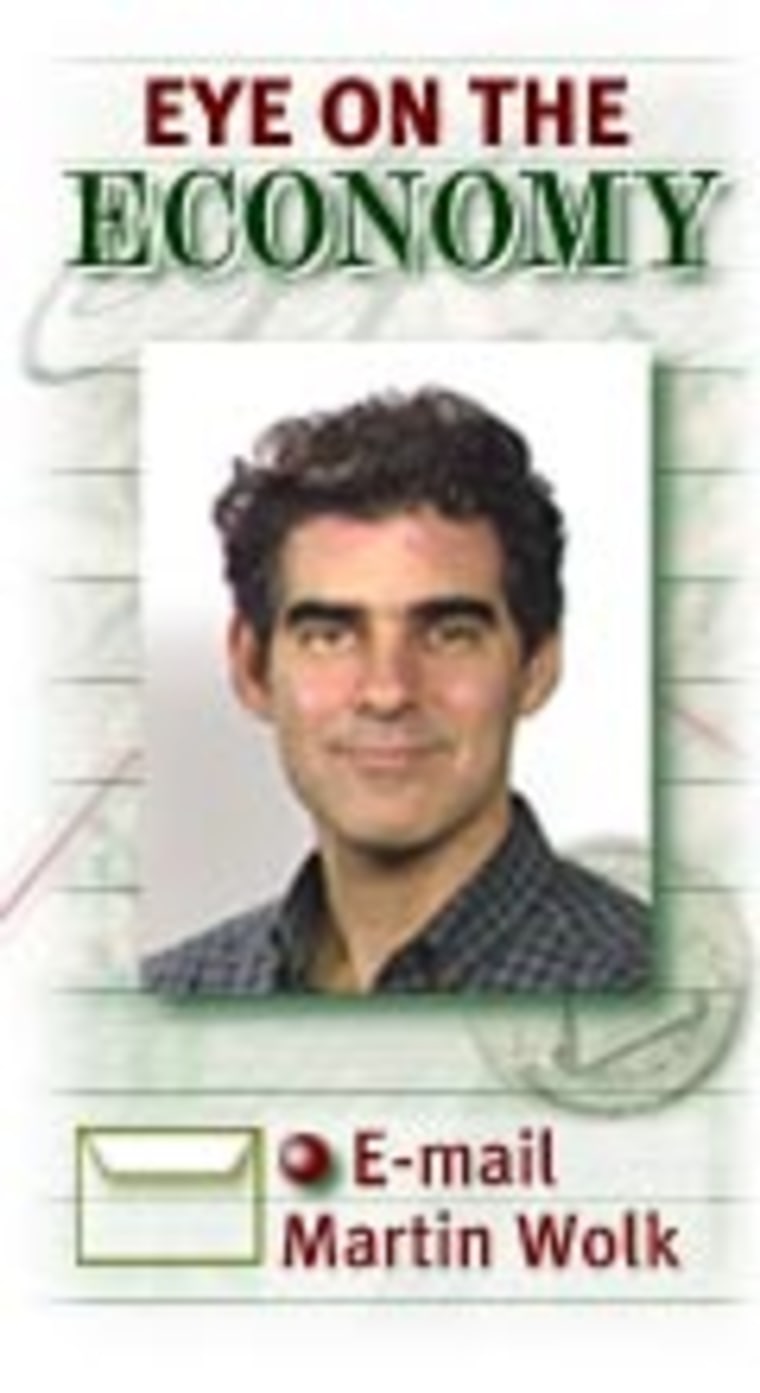 HEADLINE ECONOMIC NUMBERS in recent weeks mostly have been weaker than expected, consistent with an economy moving forward in slow motion. December industrial production, reported Friday, was well below consensus, and a University of Michigan survey confirmed that consumer sentiment is fading. Outside of the auto sector, retail sales were unchanged in December from November as department stores generally saw a lackluster holiday season. And the economy lost nearly 200,000 jobs in the final two months of 2002 as businesses remained extremely cautious.
Many economists believe overall growth slowed in the fourth quarter to less than 1 percent, which would make it the weakest quarter since the third quarter of 2001, when the economy was in recession, according to most analysts. (The National Bureau of Economic Research said this week it still has not seen enough data to declare an official end date to the recession that began in March 2001.)
Yet there are signs of life bubbling through the economy, even in some of the apparently weak reports.
Industrial production, for example, rose 0.2 percent outside of the auto sector, which has been somewhat volatile in recent months as manufacturers coped with a ripple effect from the West Coast port shutdown. A national survey of manufacturing executives, followed by two regional surveys in the Eastern United States, all indicated the overall business and new orders are improving a bit in most industries.
Sales of cars and light trucks surged in December, capping a strong year for the industry, as consumers responded to another wave of incentives from manufacturers. With 30-year mortgages holding steady at under 6 percent, home sales remain strong and builders optimistic. So despite their nervousness over global political tensions, plenty of consumers remain confident enough to take the plunge on the biggest purchases most will ever make.
And there are other reasons for optimism. Stock prices have come off their December lows, boosted in part by expectations that Congress will approve a fiscal stimulus plan soon, if not precisely the package submitted by President Bush. And after slashing short-term interest rates in November, Federal Reserve policy-makers have been generally optimistic, with Vice Chairman William McDonough saying this week that economic prospects this year are "quite good" and that the economy is "recovering nicely from the very mild recession."
But business confidence is sorely lacking, said Jade Zelnick, chief economist at Greenwich Capital Markets.
"Uncertainty with respect to the war is weighing heavily on the economy," said Zelnick. "It is damaging to hiring, capital spending and even the rebuilding of inventory."
Consumer sales, she noted, probably rose at a 2 percent rate in the fourth quarter — a relatively weak growth pace but still twice as fast as the overall economy.
"The slowdown in GDP was exaggerated by the fact that businesses just did not want to stock up on merchandise," she said.
And with many pundits anticipating that the United States and allied forces will launch an invasion of Iraq in the next two to three months, few businesses are likely to make major spending or investment decisions.
"When we look forward, the uncertainty has not lifted yet," Zelnick said. "Businesses and consumers will to some extent learn to live with it, but I think nothing decisive is going to happen in the economy until this uncertainty is lifted."
Ironically, she said, if the war were not expected to begin for nine months or a year, business investment likely would be stronger because executives would realize they have to make decisions. As it is, businesses can afford to wait.
Ethan Harris, chief U.S. economist for Lehman Bros., sees little reason to expect the economy to show much improvement in the first quarter, mainly because of the war uncertainty.
"I don't think there is any sign we're any closer to the end of this slowdown," he said. "The economy needs some kind of a shock, some external event, to bring it out of its funk."
He suggested another rate cut from the Fed, a stimulus package from Congress, and most important, resolution of the war in Iraq would be required before the economy can take off, leaving a lot of risk in his forecast.
He predicted the economy would improve slightly to a 1.5 percent rate in the first quarter and 3 percent in the third quarter, assuming the economy gets all the shock treatment he is predicting.
"That is the optimistic end of what could happening," he said.
Other analysts are not quite so gloomy, predicting that improving financial market conditions and continued strong consumer spending will propel growth back to near 3 percent in the first quarter, close to the Fed's presumed target of about 3.5 percent. But even so, it is an uninspiring picture.
"The pace of activity is neither strong nor weak: It will provide some relief to Fed policymakers but it is unlikely to drive interest rates out of the low trading ranges that have persisted for the past three months," said Salomon Smith Barney's chief economist, Robert DiClemente, in a weekly report.
Sung Won Sohn, chief economist at Wells Fargo, sees improving economic fundamentals, but it's hard to see past the elephant in the living room.
"A messy war and higher price of oil would sap confidence, hurting spending," he said. "The economy could plunge into a deep recession."