Winning the gold in the Olympic Games is no guarantee that an athlete's road will be paved with green. Is there enough heat coming from this year's crop of Olympic medalists to win the endorsement gold?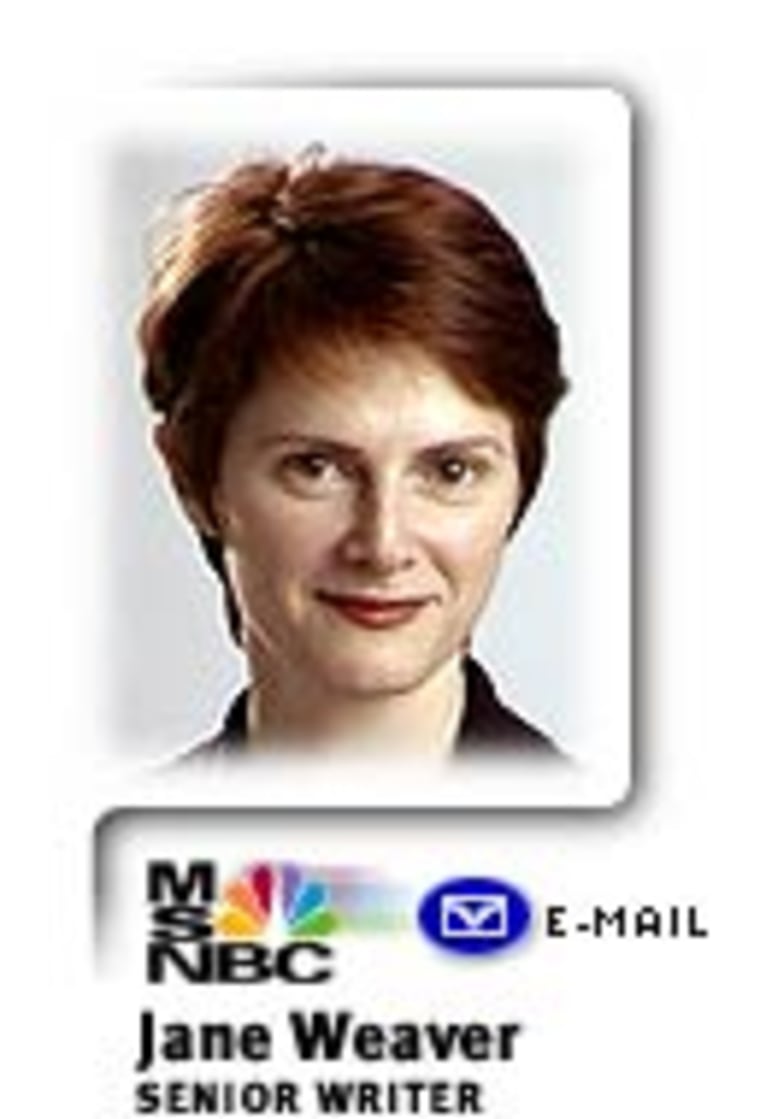 THE WINTER GAMES don't typically bring in as much money from corporate sponsors as the summer competition. Apart from women's figure skating, winter sports — skiing and bobsledding, for instance — get less TV exposure through the year and usually attract small audiences.
Even worse, an economic downturn and an advertising recession could work against many of the athletes, who, in more prosperous times, might have picked up lucrative endorsement deals, sports marketers say.
"We've got a bear market now for endorsements in general," said Bob Williams, president of Burns Sports & Celebrities. "The market conditions will make it very difficult for these athletes."
GOLD, SILVER AND CONTROVERSY
Yet with U.S. athletes winning more medals at the Salt Lake City Olympics than at any other Winter Games, name recognition may be high. And the controversy around the pairs figure skating event has captured the attention of many people who wouldn't ordinarily watch the Games, bolstering NBC's audience ratings far above the 1998 Winter Games. (MSNBC is a Microsoft - NBC joint venture.)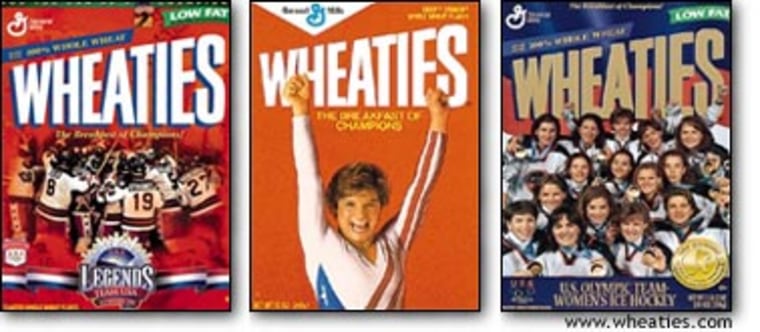 NBC has also succeeded in repackaging Olympic competitions for a younger audience, the 18-34-year-olds coveted by advertisers, providing a mainstream breakthrough for stars of sports like snowboarding.
"The extreme sports in the Olympics [are] bringing in a whole new set of fans," said Greg Hamburger of The Marketing Arm, a company that books sports personalities for commercial marketers.
The main categories for sports endorsements include fast food, soft drinks, pain relievers, telecommunications, various beauty products and financial services. But getting signed to seven-figure endorsement deals takes more than winning a gold medal.
"It takes a larger-than-life personality and a smile and an attitude," said Tom McGovern, director of sports marketing at OMD, an Omnicom media services agency. "Sports endorsements depend on an athlete's crossover ability. Can they extend beyond the sport?"
For every Dorothy Hamill or Peggy Fleming, there are dozens of gold medalists whose stars burn bright in the immediate days after winning only to become a "whatever happened to?" by the next competition.
Lee Berke, executive vice president of New York's Strategic Sports Group, says this year there's "strong heat" for the latest crop of Olympic stars.
SARAH HUGHES
The 16-year-old women's figure skating prodigy just became the newest Wheaties champion. Her exhilarating victory in the women's figure skating finale on Feb. 21 captivated viewers and prompted General Mills' "Breakfast of Champions" cereal to put Hughes on its cereal box, the ultimate popular recognition for an Olympic athlete. She's only the second figure skater to appear on the box since Wheaties started recognizing athletes in the early 1930s. Kristi Yamaguchi, gold medal winner in 1992, was the first.
The Wheaties promotion, along with photo spreads in People magazine, could give the Hughes the inside track on other big endorsement deals. Hughes might not be the youngest figure skater to win a gold — that honor went to Tara Lipinski in the 1998 Nagano Games — but her unexpected, headline-grabbing triumph gives her definite commercial appeal, said Jimmy Siegel, executive creative director at BBDO New York. "She came out of nowhere, she seems so completely a teenager, she'll be appealing to a lot of [advertisers]," Siegel said. Downside: None.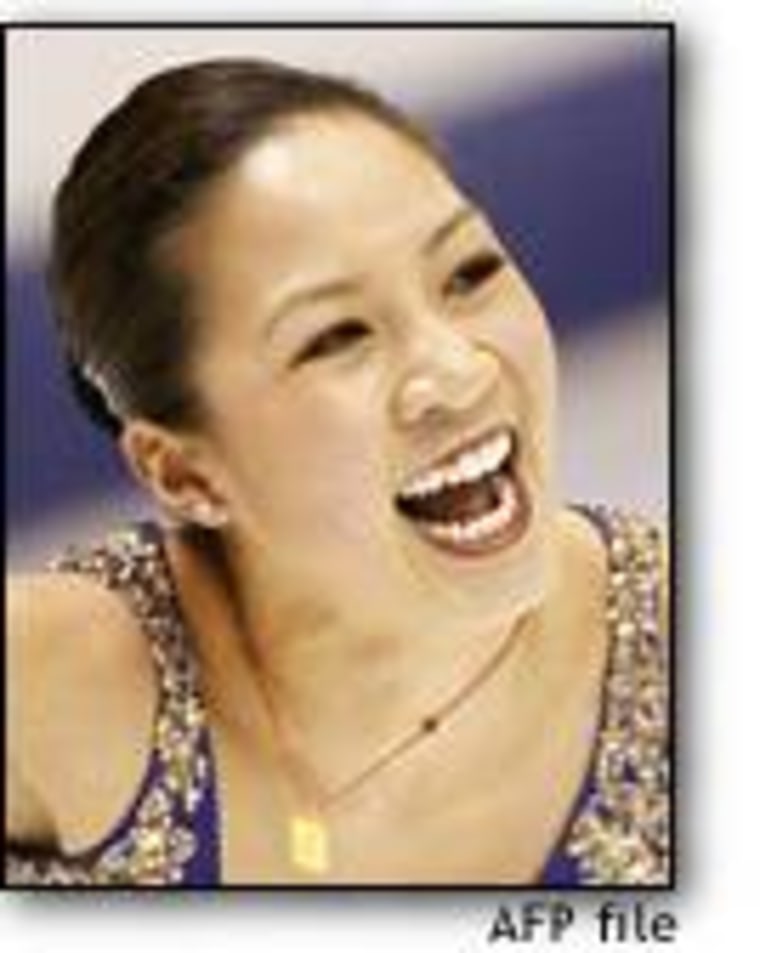 MICHELLE KWAN
The American figure skater is already the most famous and highest-paid advertising star among Olympic women athletes, with an estimated annual endorsement income of $2 million from companies such as Chevrolet and Yoplait. Despite the tarnished image of figure skating after this year's judging controversy in the pairs event, Kwan is known for her grace on and off the ice. She's articulate and photogenic.
If Kwan had won the gold in Thursday's figure skating finale, it was speculated she could have picked up another $10 million a year in commercial contracts. Nevertheless, she's a crowd-pleaser and one of the most admired figure skaters ever to have stepped on the ice.
"A gold medal [could have] only added to what is a perfect profile as a celebrity," said Nova Lanktree of Lanktree Sports Celebrity Network in Chicago. "She's flawless." Downside: None.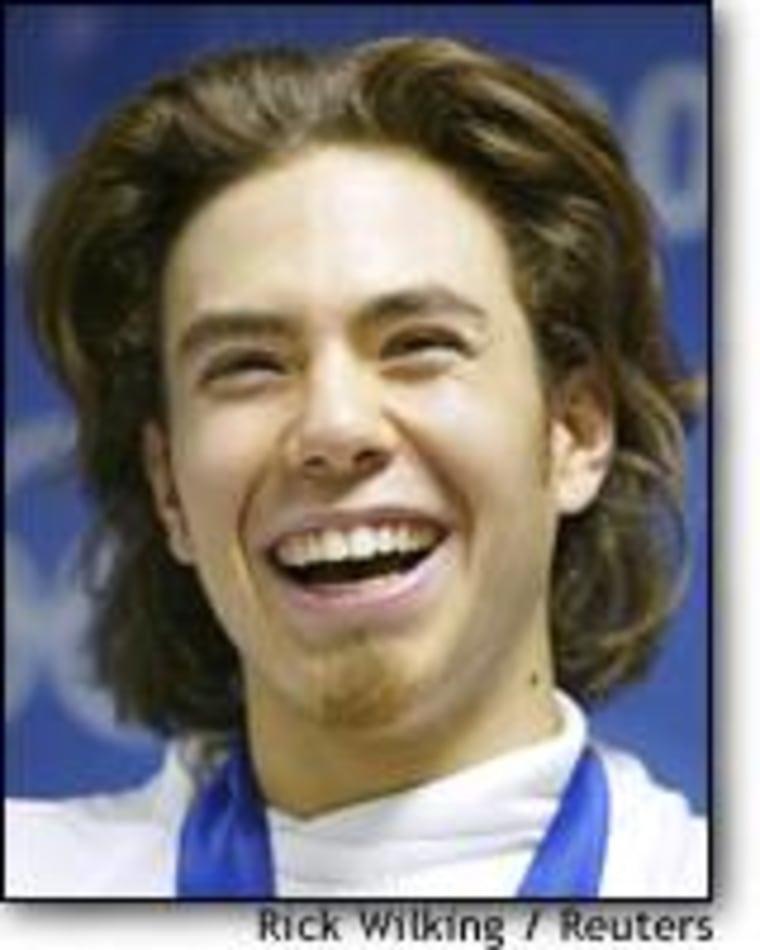 APOLO OHNO
Called the "Golden Boy" of the Winter Games, Ohno has helped propel the relatively unknown short-track speedskating competition into the "roller derby" of the Olympics.
This 19-year-old Japanese-American skater is the "It-boy" of the moment. He's got a recognizable name and he's already been on the cover of Sports Illustrated magazine.
"He has a dynamic personality. You can see the presence he has when he competes and the way he captures the audience whether he wins or loses," said Henry Schaffer of Marketing Evaluations, the research firm that measures the consumer appeal, or "Q" scores, of celebrities and athletes for major marketers.
Downside: Speed skating isn't a high-visibility sport, and Ohno's gold medal came from a controversial disqualification of South Korean Kim Dong-sung.
JAMIE SALE AND DAVID PELLETIER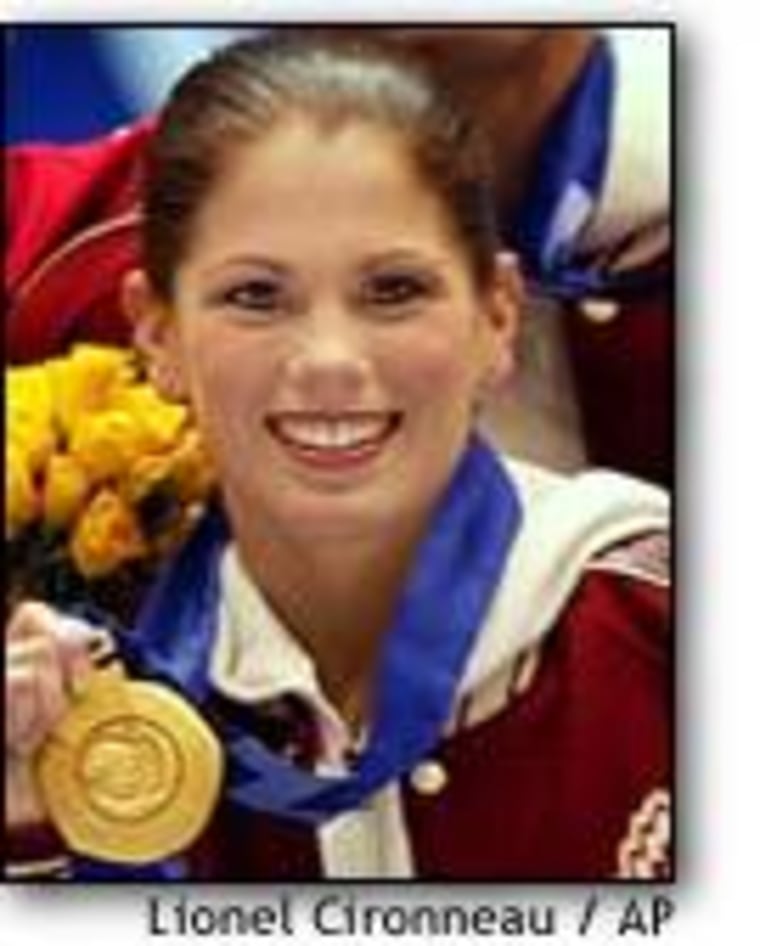 The Canadian skating pair has achieved "Bruce Springsteen-like levels of fame" since being awarded the gold medal in the wake of the figure skating judging scandal last week, said Strategic Sports Group's Berke. Sports marketers are especially enthusiastic about the beautiful Sale for her gracious handling of the controversy when the pair was awarded the silver medal in the "Skategate" scandal.
"The way in which she handled the immediate heartache of winning the silver was classy," said Rick Burton, executive director of Warsaw Sports Marketing Center at the University of Oregon in Eugene.
Downside: Sale's part of a team — do marketers want both of them? Also, U.S. companies prefer U.S. athletes.
JIMMY SHEA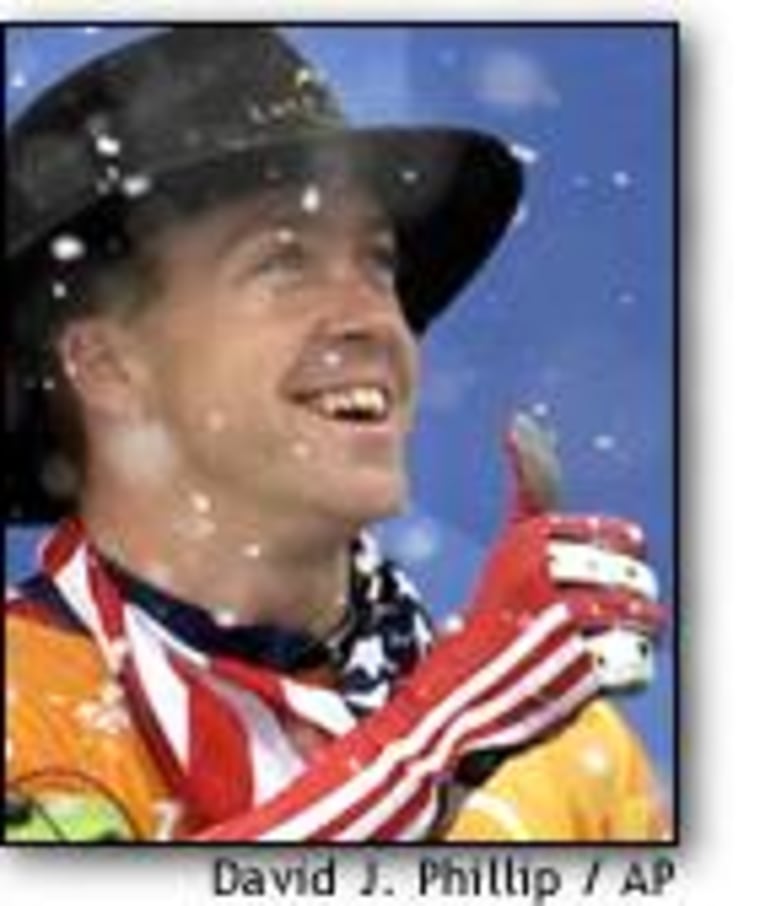 He won the gold for his dramatic run in the skeleton with his grandfather's picture in his helmet. A third-generation Olympian, he already has an endorsement with Sprint, but his family-oriented image could resonate with Madison Avenue.
"What a story, what depth," said Berke of Strategic Sports Group.
Downside: Skeleton racing probably won't be seen again on TV until the next Winter Games. Without that mass TV exposure, Shea's 15 minutes of fame could be almost up.
THE SNOWBOARDERS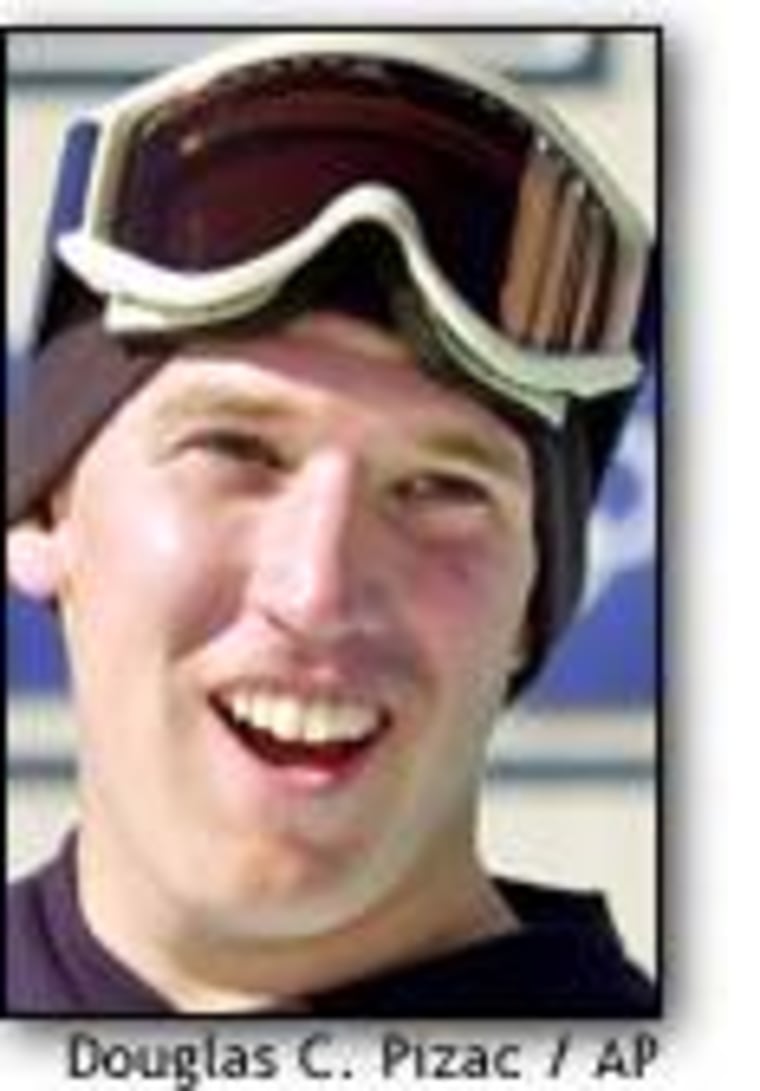 Gold medalist Ross Powers, silver medalist Danny Kass and bronze medalist Chris Klug, along with gold medalist Kelly Clark.
Once considered on the fringe, snowboarding is one of the fastest-growing sports in the United States, and the 2002 Winter Games have brought it to the mainstream American public.
Snowboarding is one of the only Olympic sports with a proven connection to "Gen Y," the male teens that so many advertisers covet, said Peter Carlisle, an agent for Octagon Sports, the firm that represents the snowboarding athletes. "We've been "inundated with sponsor requests for over a week," he said.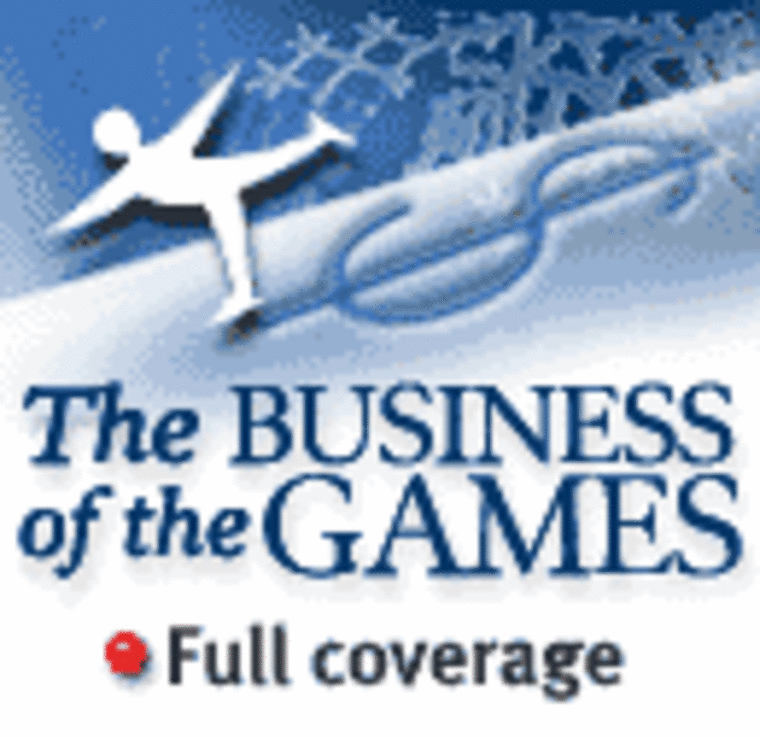 Powers, who became the first male U.S. snowboarder to win a gold Olympic medal, and his half-pipe teammates are attracting interest from traditional Olympic sponsors like McDonalds and Coca-Cola. "The three of them together have a great story. There's a lot of interest in them," said sports consultant Hamburger.
Then there's Kelly Clark, the 18-year-old female snowboarder who won the half-pipe event while Guns 'N Roses music played in the background. She's being called the future of the sport.
Downside: The association between snowboarding and marijuana use could make some mainstream advertisers squeamish. Carlisle responds: "They pass the same drug test as every other athlete. They're probably tested more frequently."
WOMEN'S BOBSLED TEAM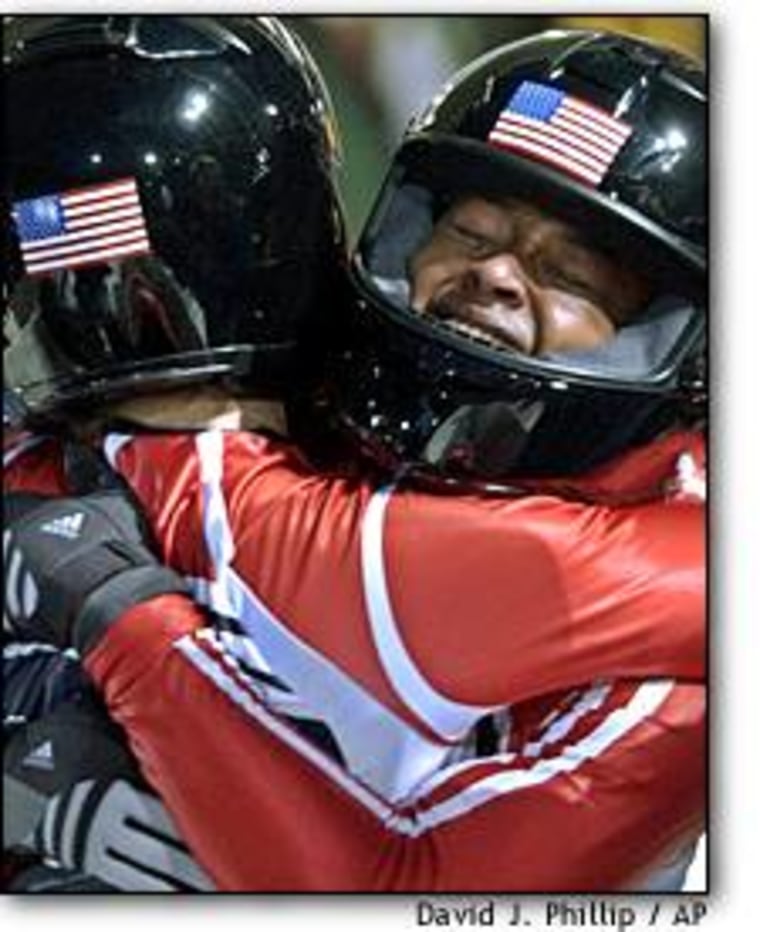 The U.S. team of Jill Bakken and Vonetta Flowers was the surprise winner in the first-ever women's Olympic bobsled competition. Flowers has the extra appeal of being the first African-American to win a gold medal in the Winter Games. "Vonetta is an incredible human interest story that happened spontaneously," said Lanktree.
Downside: Flowers doesn't seem to embrace the spotlight, sports marketers say.