/ Source: The Associated Press
Hugh Van Es, a Dutch photojournalist who covered the Vietnam War and recorded the most famous image of the fall of Saigon in 1975 — a group of people scaling a ladder to a CIA helicopter on a rooftop — died Friday morning in Hong Kong, his wife said. He was 67 years old.
Van Es died in Queen Mary Hospital in Hong Kong, where he had lived for more than 35 years. He suffered a brain hemorrhage last week and never regained consciousness, his wife Annie said.
Slender, tough-talking and always ready with a quip, Van Es was considered by colleagues to be fearless and resourceful.
He arrived in Hong Kong as a freelancer in 1967, joined the South China Morning Post as chief photographer, and got a chance the following year to go to Vietnam as a soundman for NBC News, which he took. After a brief stint, he joined The Associated Press photo staff in Saigon from 1969-72 and then covered the last three years of the war from 1972-75 for United Press International.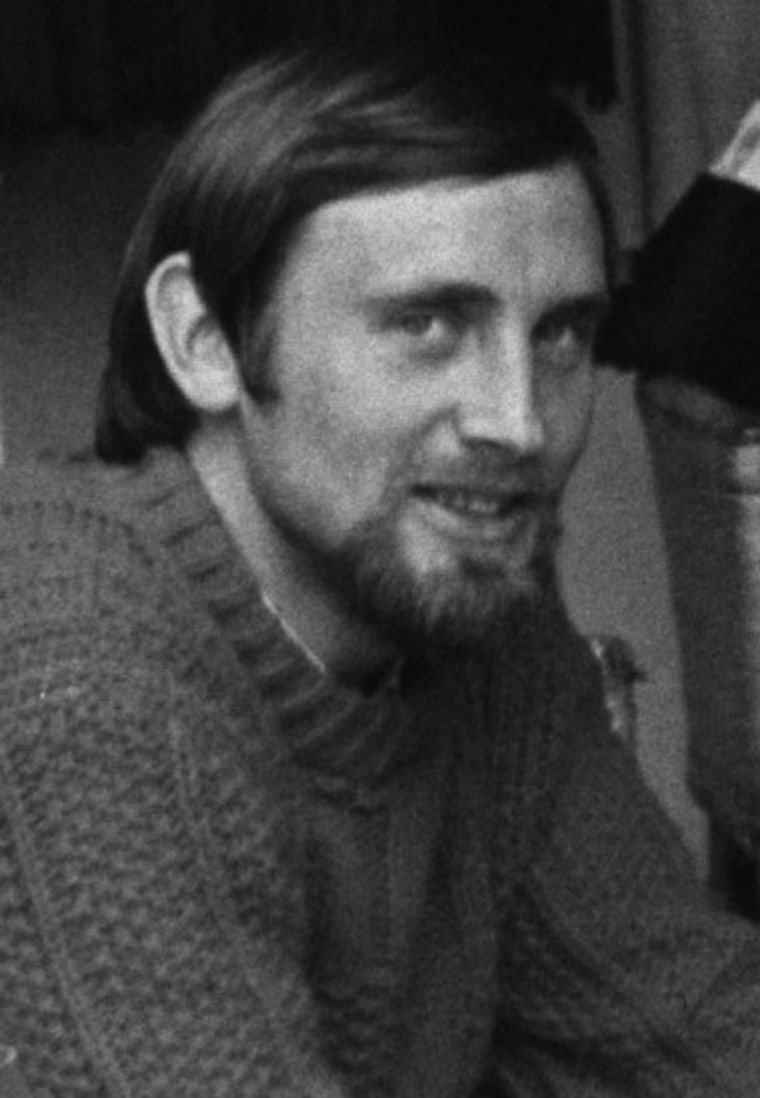 His photo of a wounded soldier with a tiny cross gleaming against his dark silhouette, taken 40 years ago this month, became the best-known picture from the May 1969 battle of Hamburger Hill.
And his shot of the helicopter escape from a Saigon rooftop on April 29, 1975 became a stunning metaphor for the desperate U.S. withdrawal and its overall policy failure in Vietnam.
As North Vietnamese forces neared the city, upwards of 1,000 Vietnamese joined American military and civilians fleeing the country, mostly by helicopters from the U.S. Embassy roof.
A few blocks distant, others climbed a ladder on the roof of an apartment building that housed CIA officials and families, hoping to escape aboard a helicopter owned by Air America, the CIA-run airline.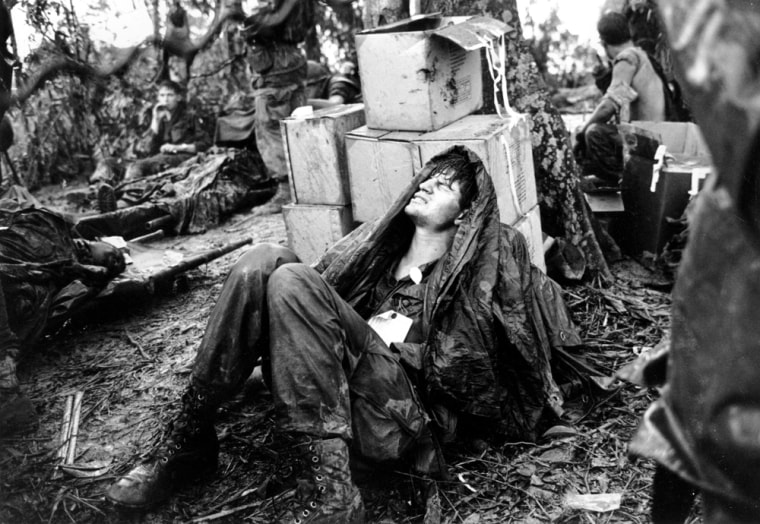 From his vantage point on a balcony at the UPI bureau several blocks away, Van Es recorded the scene with a 300-mm lens — the longest one he had.
It was clear, Van Es said later, that not all the approximately 30 people on the roof would be able to escape, and the UH-1 Huey took off overloaded with about a dozen.
Iconic status
The photo earned Van Es considerable fame, but in later years he told friends he spent a great deal of time explaining that it was not a photo of the embassy roof, as was widely assumed.
The image gained even greater iconic status after the musical Miss Saigon featured the final Americans evacuating from the city from the Embassy roof by helicopter. Van Es was upset about the play's use of the image that he so famously captured, and believed he was ripped off. He had long considered legal action but decided against it.
Born in Hilversum, the Netherlands, Hubert Van Es learned English from hanging out as a kid with soldiers during World War II.
He said he decided to become a photographer after going to a photo exhibit at a local museum when he was 13 years old and seeing the work of legendary war photographer Robert Capa.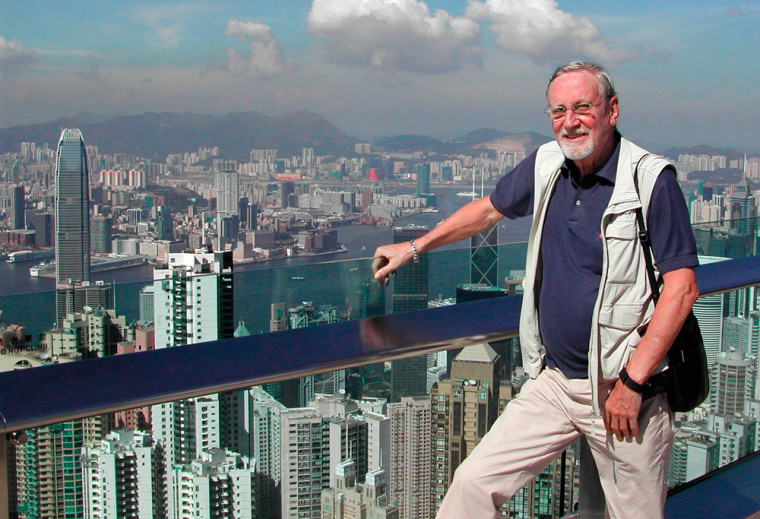 After graduating from college, he started working as a photographer in 1959 with the Nederlands Foto Persbureau in Amsterdam, but Asia became his home.
When the Vietnam war ended in 1975, van Es returned to Hong Kong where he freelanced for major American and European newspapers and magazines and shot still photos for many Hollywood movies on locations across Asia.
He covered the Moro rebellion in the Philippines and was among the horde of journalists who flew into Kabul to cover the Soviet invasion of Afghanistan. CBS cameraman Derek Williams got through immigration but everyone else was stopped and held in the transit lounge.
"As they were then being shepherded back to the plane," Williams recalled, "Hugh saw an open door to his left, and just made a break for it with only his camera bag. He ran through the terminal and jumped into a taxi to try to get to the Intercontinental Hotel."
Afghan police arrested van Es, but the plane had taken off so they took him to the hotel. Williams said he and van Es spent three days in Kabul before being expelled. Van Es' still photos, for Time magazine, were the first to capture Soviet tanks rolling into Afghanistan.
He and his wife, Annie, whom he met in Hong Kong, were married for 39 years. He is survived by Annie and a sister in Holland.