A national "do not spam" registry may sound like a good idea, but a Web site that claims it will add you to such a list for a mere $9.95 a year is itself being promoted by spam. Remove.org's founder says his site is for real, but antispam experts doubt whether any such service would actually work.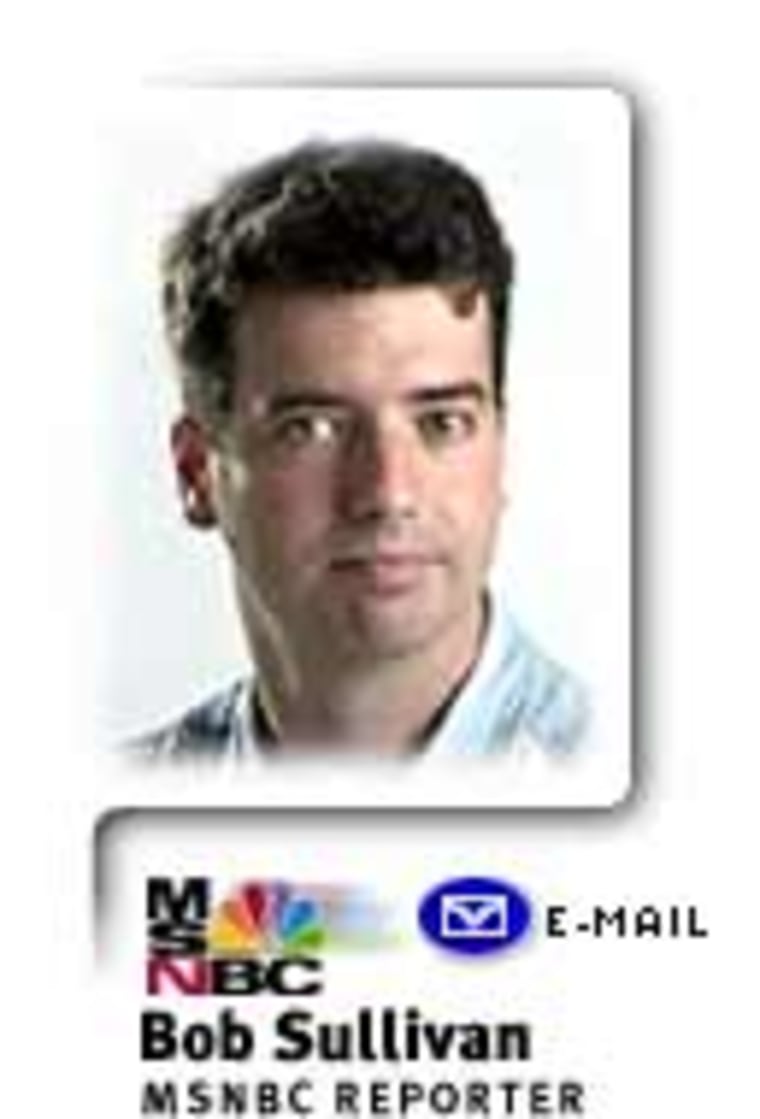 "NO MORE ANNOYING and offensive Spam," says the Remove.org home page, which is topped by an American flag and the Statue of Liberty. "Protect children from being exposed to adult material."
Remove.org claims that for a $9.95 annual fee, it will stop the flow of unsolicited e-mail by removing a customer's e-mail address from solicitation lists used by "thousands of marketers" — a process sometimes called scrubbing. Unwanted telephone calls and faxes will also be stopped, the site says. As for stopping porn messages, Remove.org founder Jonathan Angell said the firm sends messages to the offender's Internet service provider requesting that the e-mails be stopped. "It's got to be done as a request," he said. "We are not a law enforcement agency."
They're also not a federally recognized non-profit agency, despite a claim on the Web site that says Remove.org "is categorized" as a 501 (c)(3) corporation by the Internal Revenue Service. There is no record of Remove.org being granted 501(c)(3) status, according to Debra Snider of Guidestar.org, which maintains a database of non-profit corporations which is updated monthly with data from the IRS.
Angell said Remove.org, which has been in operation for a year, is "running through" the process of applying for non-profit status. The Web site's terms of service, he said, are "probably something we've got to work on a little bit."
E-MAIL CAMPAIGN Angell makes no apologies, however, for a widespread e-mail campaign that critics say is itself spam. E-mail advertising for Remove.org was sent by marketing partners who were careful to only send it to consumers who had requested e-mail offers, Angell said.
"It's not spam," he said, claiming that the marketers who send out the e-mails are careful to remove recipients from their lists upon request. "If you truly don't want to be on this list just unsubscribe," Angels said.
Critics take a different view.
Noted cybersleuth Richard Smith said that beginning last week, he received four or five unsolicited e-mails every day from someone hawking Remove.org's spam prevention service.
"There is a large problem facing our nation that we all need to work together to fix. My children have received pornographic emails and I want it to stop," the e-mail, which appears to have been widely distributed around the Internet, says. "I found this site, www.remove.org that stops Spam and pornographic material in e-mails. We need to make sure that everyone knows there is a way to stop these emails."
Smith complained to Remove.org and got no response.
"They are spamming to sell me an antispam service," Smith said.
Angell said the e-mail was being sent out by "marketing partners." The e-mail Smith received was sent out from an address at "Consumer-Resource.com," which is registered to Dave Logan in Willowbrook, Ill. The phone number listed in the registration for that site was not in service, and e-mails to the site went unanswered.
A programmer at Remove.org, Moses Ralston, said his firm had no connection to Consumer-Resource.com and knew of no way to contact the company.
Complaints about spam linked to the Remove.org service started to surface in antispam newsgroups two weeks ago. But Remove.org has been tied to spam for longer that that. Dozens of spam complaints filed at one antispam newsgroup say Remove.org is often the link at the bottom of spam messages which give recipients a chance to "unsubscribe" to the list. And some Web pages at the Remove.org site are still devoted to unsubscribing from e-mail marketing lists.
"We are working with (marketers) who are trying to do the right thing," Angell said. "On the bottom there's an 'unsub' so people can get off the list."
CAN IT WORK?
Several experts questioned whether any kind of centralized "do-not-e-mail" list would actually work.
"Most of the spam out there is not legitimate," said Federal Trade Commissioner Howard Beale, one of the driving forces behind the FTC's popular Do Not Call Registry. "These are people who would not likely abide by a list even if it existed."
Beale said he hadn't seem Remove.org's Web site and couldn't comment on it, but generally thought it was a bad idea for consumers to give anyone their e-mail address in the hopes of getting less spam.
"The most valuable commodity out there in the spamming business is a valid e-mail address," he said. "Certainly if someone sends in their e-mail address (spammers) are more like to add that address to the list and send you more spam."
Spam fighter Laura Atkins, president of SpamCon.org, said she was concerned that Remove.org was making promises it can't possibly keep.
"There is no global 'do not contact' list," she said. "They never tell you who actually uses their list. ... and there's no incentive for any [e-mail marketer] to actually use the Remove.org removal lists."
Another concern for some is that Remove.org asks its customers for the last four digits of their Social Security Numbers. Angell said the personal information was required by "certain financial institutions," to ensure the right person was being removed from e-mail lists. But sharing that information is risky, said identity theft expert Rob Douglas, because those numbers often double as personal passwords. Some banks even automatically use the last four numbers as an initial ATM debit card PIN, for example.
Still, at least a few people have already signed up for Remove.org's service. The Calvary Temple Worship Center in Fort Wayne, Ind., has a link to Remove.org on its Web site, saying "We are members of Remove.org to stop porn spam!" And Angell's site is listed in Internet search directories, including Google, along with other prominent antispam organizations.
But Smith said it's unlikely Remove.org, or any central e-mail database, could stop illegal or unsavory e-mail.
"The fact that they claim you can stop pornography is outrageous," Smith said.