The phone rings in the middle of a busy day. "I just want to verify some information for your yellow page listing," says a voice on the other end of the line. It's your business, so you agree to the chat. Name. Address. Phone number. You reply with a simple "yes" to eight or nine rapid-fire questions. A month later, there's a $29.95 charge on your phone bill for a service you don't remember ordering. You've been crammed, another victim of fast-talking telemarketers who are skirting the edges of telecommunications law to create a multimillion industry.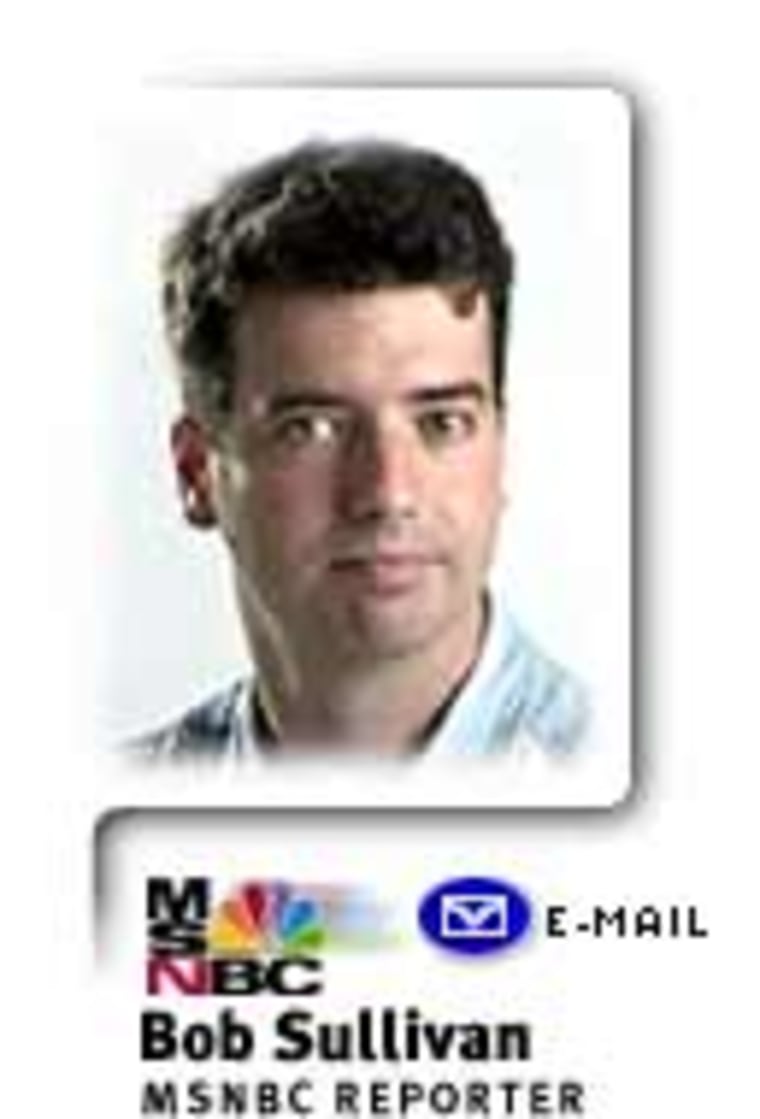 TACKED-ON TELEPHONE charges — called "crammed" charges — might seem like a minor modern-day nuisance. But tiny Epixtar Corp., a publicly traded firm in Miami, is proof to the contrary.
The company, which uses a variety of telemarketing tactics, reported $26 million in revenues last year and briefly rode to Wall Street fame when its shares soared 775 percent between November and February.
But its celebrity has not been without controversy. Epixtar is facing legal action in two states on cramming allegations.
Peter Nasca, a spokesman for the company, said Epixtar is addressing those legal concerns and has "not engaged in any inappropriate conduct."
"The company feels it operates ethically and has not done anything wrong," Nasca said.
TELEMARKETING TACTICS REVEALED
But a former Epixtar employee, who approached MSNBC.com, paints a different picture of the company's telemarketing tactics.
Using a variety of brand names, Epixtar calls small business owners nationwide selling services like Internet yellow page listings.
The charges for those yellow page listings, and the other services Epixtar sells, show up as additions to the consumers' phone bills.
Surprised consumers often complain when they find an unexplained $30 charge on their bill, the former employee, who requested anonymity, said. Epixtar then produces phone recordings proving that the charges were authorized.
Nasca said those recordings, which are made with consumers' consent, are routinely kept by the company to verify that charges were authorized.
But the former employee, who was laid off by the company several weeks ago, alleges that Epixtar's telemarketers use a variety of techniques — including altering taped telephone calls — to prove that customers agreed to charges.
The Missouri Attorney General's office made similar allegations in a Jan. 23 press release announcing that it had obtained an injunction against Epixtar. Attorney General Jay Nixon said that consumers who tried to contact the company for refunds have had "misrepresentiations made to them, including altered recordings of telemarketing calls." The attorney general's office said it had received 69 complaints about National Online Services, one of the brand names that Epixtar uses.
HOW IT WORKS
A recording of a phone call that the former employee posted on the Internet before he left the company shows how an Epixtar telemarketer convinced a consumer to agree to purchase a service. An audio recording of the phone call appears at the top of this story.
While it is not possible to verify if the call had been altered, the consumer who received the call said the substance of the recording is accurate.
The small business involved in the telemarketing call confirmed to MSNBC.com that it was authentic. The business owner said his company was charged by Epixtar for services he did not want. He didn't remember how many months of service his business had been billed for, and he believes his company received a full refund.
Nasca said he couldn't comment on that specific phone call.
On the call, the Epixtar operator says she is verifying the business name and address. Then, after she gets the consumer into the rhythm of giving "yes" answers, she establishes that he has the right to make changes to the phone bill. But that key question, read at lightning-quick speed, is slipped in behind another simple "yes" answer.
"You are authorized to make changes and incur charges on your business phone bill and are over the age of 18. I also have your main telephone number as 202 ... Is that all correct?" the operator asks. The consumer replies "yes."
"Basically, we get one yes for four questions. Sometimes people don't notice," the former employee said.
Such alleged fast-talking has gotten the company into trouble with the Iowa Office of Consumer Advocate, which alleges in one case "that the company's verification agent spoke far too rapidly to be understood by the consumer." Spokesperson Craig F. Graziano said his office is seeking civil penalties against Epixtar for alleged cramming.
The former Epixtar employee says that the $29.95-a-month service is quickly mentioned at the end of a conversation.
"At this time we will begin your no obligation 30-day free trial. Should you decide to continue after 30 days your company's Web and Internet service is only $29.95 monthly and will be included in your local phone bill appearing under the heading online services ...," the operator says.
The flummoxed consumer replies hesitatingly, "Yes ...." The former employee claims the tape was neatly cut after the word "yes."
The Missouri attorney general accuses Expitar of that quick-ending tactic. An affidavit signed by a consumer submitted by the attorney general to the court alleges that when the consumer listened to the recording of his solicitation, "the recording ended prior to me saying that if I had to call to cancel the service, I did not want it."
The technique often works like a charm, the former employee said. He claims Epixtar signed up some 600,000 accounts this way in the past year. The company didn't verify that number.
REFUND FRUSTATIONS
Some of Epixtar's customers had three or four phone lines, and found they were paying charges for multiple accounts, the former employee said.
"I had people crying on the phone, telling me they didn't even have a computer," when the firm was charging them for Internet service, he said.
While there is mention of potential refunds in the initial phone call, and a 1-800 number is given to cancel the service, the former employee says the refund process is frustrating, and the company frequently makes only partial refunds. Managing refunds for the firm was his job, he said.
"If you call in and want your money back, I would give credits. But if you call in with eight months, I would give you four months," he said, noting that many people don't check their bills carefully. "I would play you the vox file (the recorded conversation) and say, 'Well sir, you authorized the service."
One consumer who sought a refund, recalls the ex-employee, had 13 months worth of charges totaling nearly $400. She was given a two month refund. Another had been charged for two years, but only had phone bills for the past two months, so he only got a two-month refund.
The Missouri attorney general said complaints to the company were often met with "promises of credits that have never been issued on the consumers' telephone bills."
Nasca denied that the company makes it difficult for customers to receive refunds.
"We offer our products on a trial basis and evaluate each claim. If a client is entitled to a refund, they receive one," he said.
SUCCESSFUL BUSINESS STRATEGY
Despite the questions about the firm's business practices, investors, until recently, had rewarded Epixtar's performance. They sent shares soaring from about 50 cents in November to over $4 in mid-February.
Epixtar's stock pulled back in mid-March to around $2 after its latest earnings announcement, which did not mention legal troubles facing the firm in Missouri and Iowa.
But apparently the firm is still hoping to expand. Current applications to sell telecommunications services have been filed in recent months with state regulators in Ohio, California, North Dakota, and Mississippi, according to public documents. Such an application was granted by the state of Nevada on March 17.
About 40 people work in the firm's Miami office, the former employee said — but all are engaged in "escalation," or dealing with consumers who call to complain. The actual telemarketing is farmed out to overseas call centers, where telemarketers work almost entirely on commission, he said. The only way to avoid trouble, the former telemarketer said, is for consumers to simply hang up when solicitors call.
"I tell everybody now just to hang up and call the local phone company right away and find out if you have any new charges coming on your account."