Allegations of corporate-sponsored hacking and espionage by Rupert Murdoch's pay-TV software maker NDS have now crossed the Atlantic. In the past two weeks, both U.S. satellite TV firms EchoStar Communications Corp. and DirecTV Inc. have initiated legal action against the News Corp. subsidiary, adding to the legal troubles of NDS which earlier this year was the target of a $1 billion lawsuit by French pay-TV concern Canal Plus.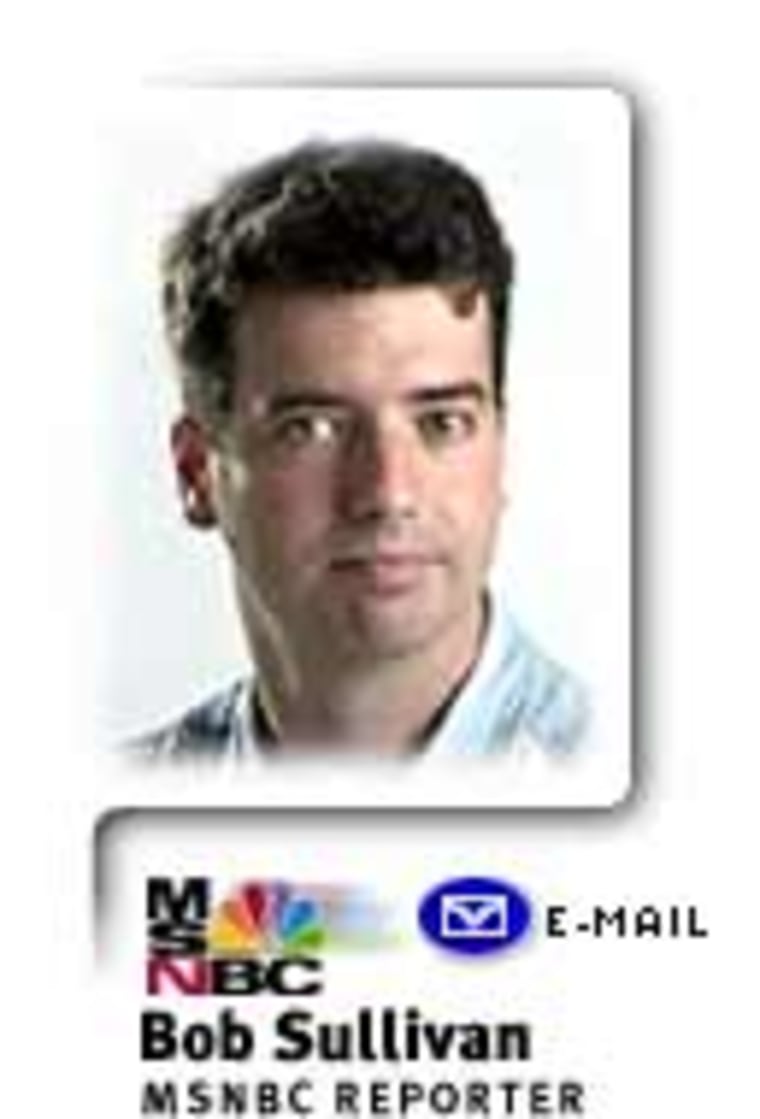 IN ITS FILING, EchoStar argued that NDS employees hacked into access cards made by Nagrastar, a joint venture between EchoStar and Swiss digital broadcast technology company Kudelski.
It alleged that NDA was trying to make "pirate technology ... intended to facilitate the reception and decryption of EchoStar's encrypted satellite-delivered television programming service by persons not authorized to receive such programming," according to legal papers filed Friday in the U.S. District Court in San Francisco.
In September, DirecTV filed a suit of its own against NDS, alleging misappropriation of trade secrets, fraud and other violations relating to access services to DirecTV. The suit was filed under seal in the U.S. District Court in Los Angeles.
Vivendi Universal's Canal Plus Technologies sued NDS earlier this year, alleging that the company intercepted codes embedded in access cards that allow the satellite TV companies to control what programming its subscribers can see. The lawsuit by Canal Plus, which is an NDS rival, was temporarily put on hold when Vivendi Universal announced a deal to sell its Italian pay-TV service Telepiu to News Corp. Ltd. But even that litigation is now pressing forward, Canal Plus says.
SMART CARDS AT CENTER OF FLAP
The lawsuits all center around the issue of access, or smart cards. Smart cards are the key that unlocks the multi-billion dollar pay-TV industry. The size of a credit card, smart cards contain the information necessary for viewing programs on satellite TV networks like DirecTV and EchoStar's Dish Network. Pay-TV firms pay millions to develop uncrackable smart card technology because the cards are the only protection they have for their only corporate asset — customers who will pay for TV subscriptions.
Until recently, NDS made the cards which protected DirecTV, the largest U.S. pay-TV firm. NDS' main competitor, Kudelski Group, makes the cards that defend EchoStar's Dish Network under the label NagraStar. Canal Plus, meanwhile, makes its own cards.
At the center of the controversy surrounding NDS is the fact that pirates have managed to crack the encryption on every one of those systems, and one by one, word is emerging that the pirated companies are claiming NDS did the cracking to gain competitive advantages in the marketplace.
The Canal Plus lawsuit, filed in March, came complete with whistleblower testimony that described what sounded like a made-for-television movie of the week. Essentially, the French firm accused Murdoch's company of hacking its pay-TV smart cards at a secretive lab in Israel. NDS then gave away the hacking instructions on the Internet to encourage widespread piracy of their competitor's service, undermining Canal Plus' entire business, the lawsuit claims.
Canal Plus threatened to expose much more chicanery in scheduled public depositions, and in open court. But NDS seemed to have escaped the potential embarrassment in June when Canal Plus parent Vivendi Universal agreed to drop the suit as part of a larger deal with News Corp. Struggling Vivendi agreed in principal to sell its Italian pay-TV business, Telepiu, to News Corp. on June 8 for $900 million, and agreed to drop the Canal Plus piracy lawsuit as a condition of the deal.
But in August, with the details of the Telepiu deal still up on the air, the Canal Plus lawsuit got new life, as U.S. District Judge Vaughn Walker declined to drop the case. Laura Kline, spokesperson for Canal Plus, said this week "we are moving forward with the lawsuit," but declined further comment.
And now it looks like the case will go on, even if Canal Plus eventually backs out. On Friday, EchoStar petitioned to U.S. District Court in Northern California to join the Canal Plus case. According to the EchoStar's petition, it filed the case Friday because it was afraid settlement discussions between Canal and News Corp would result in destruction of evidence, as "the parties will destroy the documents and deposition testimony produced thus far."
The EchoStar case essentially parrots the Canal Plus case, but court documents provide a few additional details about the secretive, multi-million dollar pay-TV piracy business. In court documents, EchoStar alleged its smart card technology was cracked by NDS scientists working at a research lab in Haifa, Israel. The trick to stealing EchoStar television was then allegedly given by NDS employee Chris Tarnovsky to Allen Menard, who operated TV piracy site DR7.com. Menard also allegedly ensured the secret file was given away on other Web sites, including hitechsat.com and discountsatellite.com, according to the lawsuit.
NDS declined an interview for this story, but provided a statement that claims EchoStar joined the lawsuit to deflect attention from its own business problems to gain leverage for its pending deal with the other U.S. satellite-TV giant, DirecTV.
"The proposed EchoStar/NagraStar complaint is basically a repetition of Canal's groundless lawsuit, which was filed over six months ago," the statement said. "If this complaint were really about remedying a wrong done to EchoStar and NagraStar, it would have been brought sooner."
DIRECTV ANNOUNCES LAWSUIT
But NDS is now fighting a two-front legal battle in the U.S., with EchoStar's merger partner DirecTV revealing Sept. 18 it also had sued NDS. The case has been sealed, so there are few details, but DirecTV indicated in a vague press release that the case accuses NDS of "breach of contract, fraud, breach of warranty and misappropriation of trade secrets."
Earlier this year, DirecTV announced it was terminating a long-standing relationship with NDS as its smart card supplier. At the time, both firms said publicly the termination had nothing to do with piracy problems. But sources told MSNBC.com that DirecTV has been frustrated with NDS for some time, and that NDS employees were barred last year from working on any DirecTV conditional access systems related to smart card production. Another source confirmed that DirecTV's relationship with NDS had grown increasingly rocky over recent years, as DirecTV became more frustrated with NDS' apparently inability to keep hackers from stealing signals.
A DirecTV spokesperson said the firm couldn't comment on the current litigation because "our complaint is under seal so I can't speak about the specific allegations or the context of the suit."
The various pay-TV firms have a complex, and sometimes bitter, history. Murdoch, through his media giant News Corp. firm, has spent years trying to buy his way into the U.S. market. A failed merger with EchoStar was scrapped in 1997. Then last year, Murdoch was set to acquire DirecTV when EchoStar swooped in with a last-minute bid that trumped News Corp.'s offer.
The proposed EchoStar-DirecTV merger faces an uncertain future, with federal regulators concerned that it might create a monopoly that would hurt U.S. satellite TV customers. In its statement, NDS suggested that may have been another motivation for the EchoStar suit.
"Within the last few days, it was widely reported that two federal agencies may block EchoStar's merger with DIRECTV. NDS's parent company News Corporation has in the past made several attempts to acquire DIRECTV," the NDS statement read. "EchoStar and NagraStar are bringing this lawsuit now in an obvious attempt to distract attention from the numerous problems of those involved with EchoStar and NagraStar and to harm NDS."
Reuters contributed to this story.