AOL 9.0 is aimed at addressing consumer concerns over spam, security and other online safety issues, AOL executives said in a preview of their new software edition, set to launch Thursday. The launch comes as the nation's largest, but steadily shrinking, online service tries to stop its users from switching to lower cost dial-up Internet providers or broadband services from phone companies and cable operators.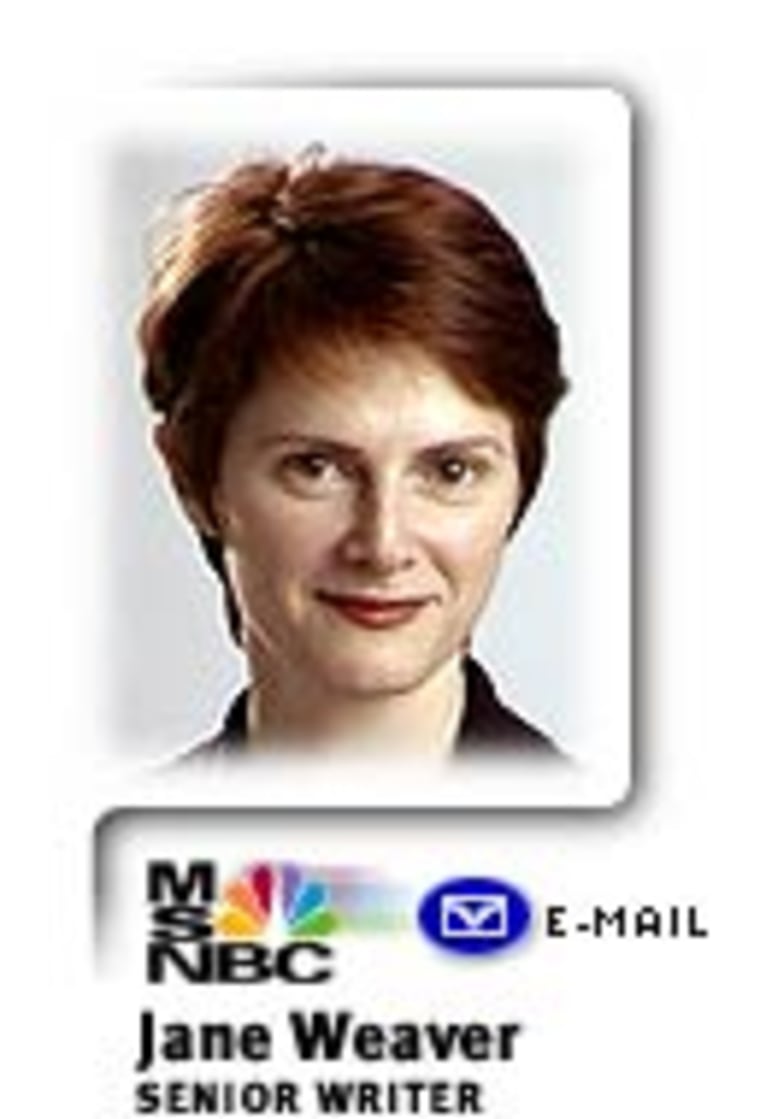 THE SAFETY UPGRADES include antivirus guards, antispam blockers and a firewall to protect home computers hooked up to high-speed Internet access from assorted hackers and invaders looking to gather private information. AOL 9.0 Optimized, as the new version is formally known, also adds features aimed at high-speed users, and makes it easier for parents to monitor and control their childrens' use of the Internet.
The new safety features will be accessible from a "safety shield" that AOL has added to its tool bar.
"Spam is the No. 1 concern," says AOL's principal product manager, Roy Ben-Yoseph.
AOL already blocks over 2.4 billion pieces of unwanted commercial e-mail a day from reaching its members, the company says. The new spam controls will increase that number by employing what Ben-Yoseph calls "personalized adaptive" filtering. The antispam technology eventually recognizes what kinds of e-mail a user consistently deletes and in about a week automatically blocks those messages from reaching the member's mailbox. Parents will be able to block e-mail that contains clickable hyperlinks — a tactic often used by pornographic spam.
In addition, AOL is adding 50 percent more video content for its broadband subscribers. With an eye on speed, buffering has been removed so users don't have to wait the 10 seconds or so for a video or audio stream to begin. New video content includes highlights of every major sports league and NASCAR, plus a live sports update show produced with "Sports Illustrated," which, like AOL, is owned by AOL Time Warner.
Other broadband and dial-up features include:
A way to check instant messages, e-mail, music offerings and stock quotes by rolling the cursor over the top menu.
The ability to share a personal calendar with other people in your list.
A two-step product which allows users to create their own Weblog. "Blogging is a very niche application," says Jupiter Research analyst David Card. "But, depending on how they promote it, it could take off."
IS THE PRICE RIGHT? Card says likes AOL's "big package" approach of bundling safety features with other services, e-mail storage and video content.
"It's targeted primarily at their installed member base, but the package keeps getting better," says Card. "It's the right thing for them to do, but it still feels expensive."
Carlos Silva, vice president of AOL for Broadband, says that if the numerous new features were offered "a la carte," or individually, they would cost over $100 compared AOL's $15 broadband bundle.
"We don't think basic broadband is going to be enough in the same way that basic cable wasn't enough," says Silva.
Whether it is enough for most users or not may decide the fate of AOL, which is in the midst of a major decline in its member base. AOL lost almost a million dial-up subscribers in the second quarter, the company reported. By 2007, the online service's dial-up membership could decline from 26 million to almost 14 million as people continue to switch to broadband or cheaper online rivals, according to investment firm Merrill Lynch.
The problem for AOL and other premium online services, is that "price is the end all," says Rob Enderle, technology analyst with Forrester Research. "AOL hasn't been able to articulate the clear value proposition why someone should pay more than $20 a month."
AOL charges $24.95 per month for its premium dial-up service. Broadband users pay $14.95 a month on top of the roughly $40 a month they pay for the high-speed Internet connection itself.
MSN HAS SIMILAR PROBLEMS AOL rival MSN faces similar challenges as it readies its latest version, MSN Premium, for launch later this year. Like AOL, Microsoft's MSN is shedding subscribers, ending the most recent quarter at 8.6 million customers, the company said. (MSNBC content is distributed by MSN. MSNBC itself is a Microsoft - NBC joint venture.)
MSN's new version is also focused on improved security and wooing broadband users. An improved pop-up guard will block unwanted Web ads, but can be customized to allow a user to see coupons, special offers or other useful features that appear as pop-ups, according to Microsoft.
At Microsoft's annual meeting for financial analysts last week, executives also showed off the upcoming "Outlook Connector," a plug-in which allows members to share their corporate Exchange-based e-mail accounts, contacts and calendars with their home-based MSN account. Rob Helm, an analyst with the independent research firm Directions on Microsoft calls the plug-in "an interesting new direction."
Another service, "Photo Story," provides tools for adding narration, music, titles and special effects to digital photos using Windows Media technology. The photo files will be small enough to send via e-mail or post on a Web page and can be transferred to DVD.
"We'll continue to have the dial-up access business, but our major areas of focus right now is growing the broadband base of customers," says MSN group product manager Lisa Gurry.