The next time you're pulled over for speeding, smile — there's about a 50-50 chance you're being videotaped. An outpouring of federal funds has helped outfit nearly half the nation's squad cars with video camera equipment. But all those VHS tapes are starting to pile up and wear down. So a host of firms, including IBM, are trying to convince cops it's time to go digital. The big advantage: digital cameras never have to be turned off.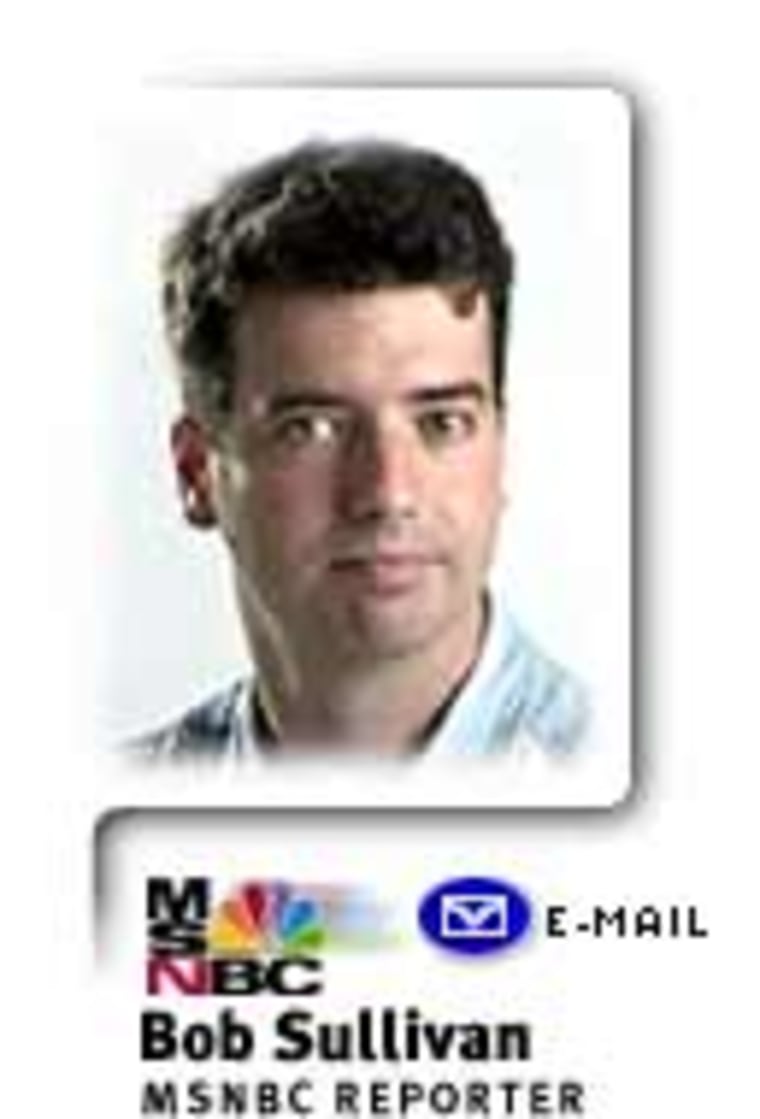 THE OUTCRY TO OUTFIT police cars with video equipment began with the Rodney King beating incident in 1991. Videotaping exchanges between police and suspects protect both, the thinking goes. By 2001, 48 percent of law enforcement agencies were using video, said Grady Baker, project director of the in-car camera project at the International Association of Chiefs of Police.
The old-fashioned, VHS-tape cameras have their shortcomings, including hidden costs for officer training and tape storage.
But the biggest drawback of all may be what the cameras don't capture: the crime. Camera recording is activated manually by a police officer, or automatically when a squad car's siren is turned on. That usually happens after a suspect runs a red light or swerves awkwardly in traffic.
Digital cameras can solve that problem by constantly recording video directly to a computer stored in the police car.
"We will actually able to capture the person who ran the red light. We can preserve that now for evidence," said Capt. Jeff Schneider of the Yakima, Wash., police department, which is the first client of IBM's new digital police video camera system.
"Before, videos were limited to documenting traffic stops. We now can capture the event that really caused the traffic stop," Schneider said.
The ability to record video constantly raises some civil liberties questions, said James Doyle, a former New York City police detective and current president of Internet Crimes Inc.
"If there are demonstrators gathered, and the (police) camera takes pictures of people, it might infringe on their civil rights to gather," he said.
But so far, clients aren't using the new, digital cameras to save everything, said Gary Crowell, who runs IBM's police video project.
Instead, they are electing to erase all but the most recent most moments of the video capture: When an incident occurs and an officer hits the siren, the computer preserves two to four minutes of the video immediately preceding the incident — a concept IBM calls "pre-recording."
VIDEO CAN BE BEAMED BACK
In Yakima, 32 squad cars will be outfitted with Windows PCs and hard drives that can store about 50 hours of video, Crowell said. Nine other cities are also testing the system, according to IBM.
Going digital adds a host of new capabilities to police video, Crowell said. For example, GPS data can be embedded on the video file, adding evidence of a police car's location that could turn out to be crucial at trial. Ultimately, video of incidents will be beamed back to police headquarters on wireless networks, allowing dispatchers to keep an eye on potentially dangerous situations.
But the real benefits of digitally stored video, as opposed to analog tapes, come later — when it's time to find the evidence.
"A large city might record 40,000 hours of video in a year, and less than 5 percent is useful. It's a nightmare logistically to go find that video you need," Crowell said. "The challenge is to manage the data ... this is really a digital media management solution we're selling."
IBM isn't the only one selling it.
Earlier this year, officers in Elgin, Ill., started using a similar system designed by Nashville-based Digital Safety Technologies Inc.
"For a long time we were trying to figure out how to implement a system like this, but at the time all that was out there was the VCR technology," said Lt. Paul McCurtain of the Elgin Police Department. "We'd have to have thousands of tapes on hand at any time, and we'd have to store them. So we held off."
With help from federal grant money, Elgin jumped at the chance to be one of the first police agencies with an all-digital system.
Since then, the system has "been used a number of times" to document incidents, McCurtain said. "Nothing major so far, a lot of DUI arrests. It's very simple now to download information from the system and store it."
TWICE THE PRICE
IT COSTS BETWEEN $5,000 and $10,000 per car to outfit an agency with digital cameras from Digital Safety, said spokesman Mark Kuchan. IBM's systems cost about the same.
"An old VHS system is probably half that price. But prices come down quick as you get more production," he said.
It's not clear how big the in-car police video system might be, said Ellen Julian, an analyst at IDC who was impressed by the demo of IBM's model she saw last week.
She thinks the company is using the nascent industry as entree to a bigger market.
"This is more of (a) concerted plan IBM has to go after all elements of homeland security," she said. "IBM knows there's a lot of funding out there for different efforts that have to do with surveillance and homeland security. This is one of the types of investments they can make."
But the leap to digital video, so common in American households, is hardly a slam dunk, said Baker, of the police chiefs' association.
"Digital is obviously where the industry is looking to go," said Baker, who is in the middle of a nationwide study of in-car camera video.
But the upgrade from VHS can have a number of hidden costs. Extra VHS tapes cost $3, but replacing crashed hard drives will cost much more, Baker said. Replacing computers will cost even more, and so will another round of retraining police officers.
And then there's the — perhaps ironic — cost of reproducing videos for the court hearings.
"Courts aren't ready for digital yet," Baker said. "You will generally have to copy it back to VHS tape to get it ready for court anyway."