If you hate pop-up ads, you might blame Brian Shuster. A long-time figure in the Internet pornography world, Shuster recently received a patent for the ad format and is now looking to make some money off the sites that use it. And that's just the beginning — Shuster has a long list of pending patents, including one for pop-up audio ads that cannot be turned off.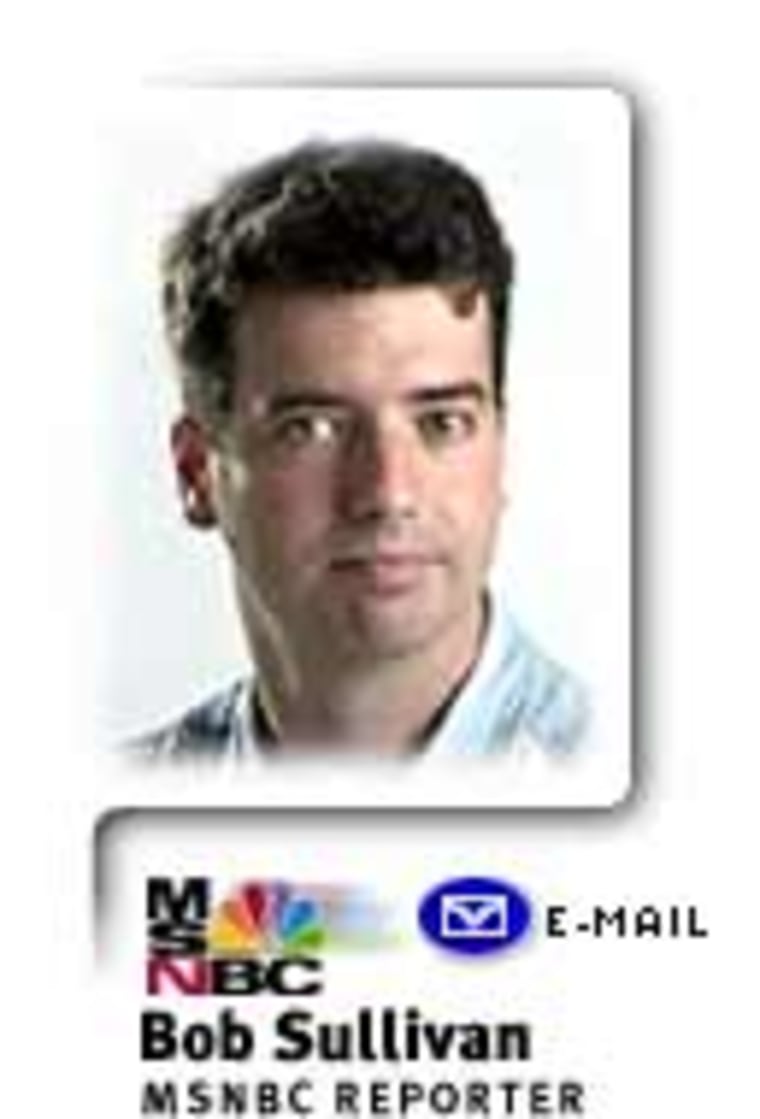 "I APOLOGIZE FOR being a pioneer," Shuster said, adding he's had to apologize many times to Internet users. Two years ago, Shuster's XPics.com settled a lawsuit with the Federal Trade Commission that stemmed from accusations that several porn Web sites he operated were deceptively charging customers.
He still runs some porn sites, but Shuster has now turned his attention to Ideaflood Inc., an intellectual property holding firm he set up to license revenue from sites that use pop-ups and, assuming his patents go through, other advertising technology.
Shuster's pop-up patent, known officially as the "Traffic Management Utility" patent, claims that pop-up ads account for "20 percent of the revenue of the two most profitable Internet segments," online casinos and "adult entertainment." In 2002, the patent claims, these two segments had revenues $9.25 billion.
Shuster wants a slice of that money.
He said he will demand licensing fees from sites which use pop-ups, but he hasn't actually filed any patent cases yet. What Shuster hopes to do is attract investors intrigued by his pending patents, thus generating enough cash for Ideaflood to fund an effort to recoup licensing fees.
"Companies that I've built used this technology to become $100 million operations," he said. "It's used ubiquitously through this segment of the Internet."
And others, too, he claims. Online banking sites, for example, sometimes track when users leave secure transaction areas and deliver pop-up messages saying they'll have to log back into the system. That, too, would be covered under the "Traffic Management Utility" patent, Shuster said.
NET PATENTS HARD TO ENFORCE
Internet technology patents have so far proved difficult to enforce. In the most famous case so far, Amazon's patent for one-click purchasing led to a two-year legal fight with Barnes & Noble. An initial court-issued injunction against Amazon was overturned, and the two companies eventually reached an out-of-court settlement.
Other high-profile patent cases are still pending, with plaintiffs both big and small. SBC Intellectual Property, a division of the telecom giant, is demanding fees from Museumtour.com over a Web navigation design patent it holds. On the other extreme, electrical engineer Thomas Woolston, founder of MercExchange, has sued eBay for infringement of online auction patents he holds. That case is currently being argued in U.S. District Court in Virginia.
There hasn't yet been a high-profile case where a plaintiff has won big for a patent infringement, said Greg Aharonian, a patent expert who runs the Patentbust.com Web site.
Shuster does have time on his side, Aharonian said. The pop-up patent was filed in 1998, and under patent law, challengers would have to show similar technology being used prior to 1997.
"That is a bit early in Internet history," Aharonian said. "He's got slightly favorable timing."
Still, given the lack of success from other Internet infringement cases, Aharonian was skeptical that Shuster would be able to turn the patent into a money-maker. Amazon's case against Barnes & Noble was basically a wash for both firms, he pointed out, and when British Telecom tried to enforce its patent on hyperlinking by suing Prodigy Communications Corp., a U.S. federal threw the case out.
Schuster wouldn't comment on whether or not he has sent out any patent infringement notices, and he said that some Internet patents have been frivolous — but not his.
One-click shopping "was fairly obvious," Shuster said, as opposed to his "more sophisticated mechanism" of doing what he calls controlling "exit traffic" and others have likened to "browser hijacking."
"I don't think there was anything resembling this business method when we filed for the patent in 1998," Shuster said.
The patent is explicit, describing computer code that can "interact with the browser to modify or control one or more of the browser functions, such that the user is directed to a predesignated site or page, instead of accessing the site or page typically associated with the selected browser function."
OTHER PATENTS IN THE WORKS
Other Shuster patents include similar technology to take control of a user's computer and send them to unexpected Web sites.
One, called "Method, apparatus and system for directing access," describes the use of "hidden frames" to inject javascript onto an unsuspecting user's computer, which can later be used to send the browser to another Web site.
Shuster defended such redirections, saying they are necessary for Internet advertising to be successful. And exit traffic, he said, can be used simply to survey visitors leaving a Web page. The technology has since been abused, he said, leading to the current state of affairs — porn Web sites with endless loops that sometimes cannot be escaped until the accidental visitor turns off their computer.
"Yes, the use of this technology contributes to horrific pop-up loops that are of no value," he said. "In my opinion, pop-up loops are in contradiction to the rights we have in this patent." He even suggested that, armed with the patent, his firm will be able to clamp down pop-up abuse.
MORE HIJACKING METHODS
In fact, in his settlement with the FTC in 2000, Shuster said he agreed to limit the use of pop-ups on his sites. But computer consultant Richard Smith, who operates ComputerBytesMan, found other redirect technologies still in use on a porn site connected to Ideaflood.
The computer of a relative of his was recently hijacked and continually sent to a porn Web site, Smith said. The software then turned the porn site into the browser's default home page and search page. The computer's registry was also changed so that any time a less-than-complete Internet address was typed into the browser's address field, the surfer was redirected to the porn site.
For example, typing in "www.hotmail.com" instead of "http://www.hotmail.com" would deliver a pop-up porn window, and then send the browser to Hotmail, making it look, Smith said, like Hotmail was advertising porn.
While the porn site was registered to Ideaflood, Shuster said it was run by a third-party group based in Russia. His business hosts some 100,000 independent Web sites, he said, adding that he had no idea what software was redirecting Web browsers to this particular site. However, Shuster said, the software as described by Smith would violate Ideaflood's terms of service.
The porn site was pulled down after MSNBC.com's inquiries because "some of the women looked like they may be underage," Shuster said. He said he then filed a complaint about the site with the National Center for Missing and Exploited Children.
Shuster drew a sharp distinction between the software Smith encountered, which he said was "probably illegal," and other forms of traffic redirection he has developed. He said pop-ups regularly generate successful leads for casino and pornography sites, and consumers do click on them.
"Obviously many people do, 20 percent of the revenue generated in this major market segment is from exit traffic," he said, echoing claims made in his patent. The figure comes from internal company research, Shuster said.
EFFECTIVE ADVERTISING
"The reason the Internet has stalled out so badly is that advertising is a non-profitable segment," he added. The use of "hijacked traffic" is a question of balance, Shuster said, but there has to be effective advertising so "a provider of content can make a reasonable living."
And so Shuster is continuing to develop new aggressive advertising techniques.
One of them would force Web surfers to hear an ad from start to finish with no way for the listener to turn the ad off. Or, as the patent application states, "the Web site then delivers the audio advertisement to the user via the network in a format that precludes the user from controlling the manner of playback of the audio advertisement."
In lab tests, the response rate to what might be called "pop-up audio" has been outstanding, Shuster said, meaning such ads may soon be interrupting plenty of Web surfers, or at least those who don't manage to turn off their speakers fast enough.
"They will be hugely effective," Shuster said. "I apologize in advance to everybody on the Internet who won't be able to surf the Net in quiet anymore."